North Carolina's Southeast approves 23 product development grant awards
By Staff Report, posted Aug 12, 2022 on BizFayetteville.com
---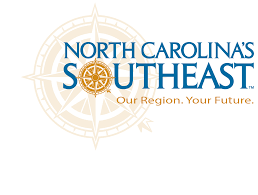 North Carolina's Southeast, a public-private regional economic development organization based in Bladen County, has approved 23 applications from its Product Development Fund.
The funds, which will stimulate the development and enhancement of industrial sites and shell buildings across the Southeast's 18 counties, come from a $5M appropriation from the North Carolina General Assembly.
Chairman of North Carolina's Southeast Jeff Etheridge shared, "Our region and our organization are moving forward aggressively in applying these funds to meet demand by businesses for industry-ready real estate products. Companies reconsidering supply-chains in the wake of the pandemic and geopolitical concerns are seeking resilient, convenient and reliable destinations for manufacturing, logistics and other mission-critical operations. The Southeast wants to be ready for them. We are very grateful to legislative leaders for their leadership in making this program possible."
Regarding the counties in GFBJ's coverage area, here is how this money will be used:
Bladen County - The $262,000 grant supports a $327,500 effort to prepare a 14-acre lot and a 4-acre lot for possible development by companies actively considering the county for new industrial operations.
Cumberland County – The $262,000 grant supports a $1.2 million effort to improve road accessibility and carry out site enhancements at Sand Hill Road industrial site.
Hoke County Regional Industrial Park Sewer Project – The $262,000 grant supports a $350,000 analysis to expand sewer infrastructure to the Hoke County Regional Industrial Park.
Robeson County – The $262,000 grant will support a $977,000 effort to develop a 16-acre pad-ready lot at Carolina Commerce and Technology Park (ComTech).
Sampson County – The $262,000 grant will support a $2.43 million project for the assessment and master planning of a 210-acre lot in Newton Grove.
Moore County – The $241,300 grant supports an $891,300 effort to provide road accessibility in the 128-acre Iron Horse Industrial Park.
Moore County – The $20,700 grant will support a $23,000 proposal to conduct site planning and analysis at Southern Pines Corporate Park.
---
Copyright © 2022 Enhanced Media Management Inc. dba Greater Fayetteville Business Journal
This story may be displayed, reformatted and printed for your personal, noncommercial use only and in accordance with our Terms of Service located at https://bizfayetteville.com/useragreement.