Recovering tourism industry causes spike in spending for Bladen County
By Staff Report, posted Aug 19, 2022 on BizFayetteville.com
---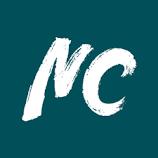 As economies begin to see signs of recovery following the COVID-19 pandemic, local counties are already seeing the impacts of a growing tourism industry in their areas.
According to an annual study commissioned by Visit North Carolina, visitors to Bladen County in 2021, both domestic and international, lead to a 54.3 percent increase in spending from 2020 with a total of $56.95 million spent in 2021 surpassing pre-Covid numbers.
"Our significant increase can be attributed to large local investments in our tourism properties and attraction, the promotion of outdoor recreation through the Mother Nature's Playground campaign, and a renewed interest in everyone working together to bring tourists to our area," Terri Dennison, White Lake Area Chamber of Commerce executive director shared in a press release.
Bladen County businesses continue to benefit from the boost in visitors following the height of the pandemic.
The "Economic Impact of Travel on North Carolina Counties 2021" provided statistics regarding the tourism industry and the revenue it generated. The 2021 data revealed that the travel and tourism industry directly employs more than 248 individuals in Bladen County. Total payroll produced by the tourism industry in Bladen County was $10.4 million.
State sales taxes, excise taxes, and income taxes generated a total of $2.5 million in revenue, and approximately $1.9 million in local taxes were produced from sales and property tax revenue from travel-related businesses.
---
Copyright © 2023 Enhanced Media Management Inc. dba Greater Fayetteville Business Journal
This story may be displayed, reformatted and printed for your personal, noncommercial use only and in accordance with our Terms of Service located at https://bizfayetteville.com/useragreement.