Passing of the torch
By Jenna Shackelford, posted Aug 24, 2022 on BizFayetteville.com
---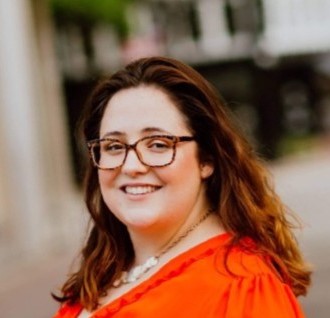 On October 19, 2020, I walked into Marty Cayton's office for the first time. After ongoing discussions about his vision for a business journal in the area, I had just signed a contract for a 1099 position. Marty hired me in hopes that I could help get a journal off the ground, but for a while, I would say more generically that I worked for Enhanced Media Management.
After discussing the logistics in broad generalities for the coming months, Marty explained that, for the sake of building our email and mailing list, and thinking ahead to the possibility of the 2022 Book On Business, that I should assemble some Excel sheets with contacts I could find online across different industries.
I was dog-sitting at the time, and I remember calling my dad, Australian Shepherd head in my lap and tears on my face at 8:30 p.m. because I had been struggling with the same ten contacts on a spreadsheet for two hours. Want a formatted press release? No problem. But J School did not equip me with a knowledge of formulas, functions and frozen panes. I can look back and laugh now, but at the time, this "first" for me was scary and challenging.
My time at Greater Fayetteville Business Journal has presented me with a lot of "first" opportunities. I got the chance to know industry stakeholders and hear their stories, vision for the economic future of the region, and ideas for a new business publication; assembled the first-ever media kit for the journal; assisted in the hiring of several employees and independent contractors; surveyed (and sometimes even successfully) businesses for our Book On Business; laid on an acupressure mat in the middle of the office after staring at a ranked list for too long; compiled the book; assisted in the launch of a daily business email; developed a short-lived habit of starting the day with a milkshake from Sonic; launched an Achievers & Accolades email; marketed numerous sold-out Power Breakfasts, our signature networking event; and more.
Some of my GFBJ firsts were exciting and fun; others were hard and tedious. But after working here for two years, I am thankful for the opportunity I've had to see the publication through to where it is now in each stage of my job – starting as an independent contractor, being hired as the Communications & Outreach Coordinator, being promoted to associate editor, and then being promoted again to editor.
Now, I am nearing the end of my time at Greater Fayetteville Business Journal as I search for ways to serve others outside of a newsroom setting. My last day with the Journal is Aug. 31. In preparation for leaving my post, we have hired two candidates who value delivering quality and relevant news to the hands of business people: Assistant Editor Faith Hatton and Contributing Writer/ Reporter Stephanie Meador. I am thrilled to see their great ideas and hard work in action!
Thank you for your ongoing support, great ideas, and readership during my tenure here. It has been wonderful to serve you all. Please continue to send your newsworthy stories and press releases to editor@ bizfayetteville.com.
Onward and upward!
Jenna Shackelford
_________________________________________________________________________________________________________________________________________________________________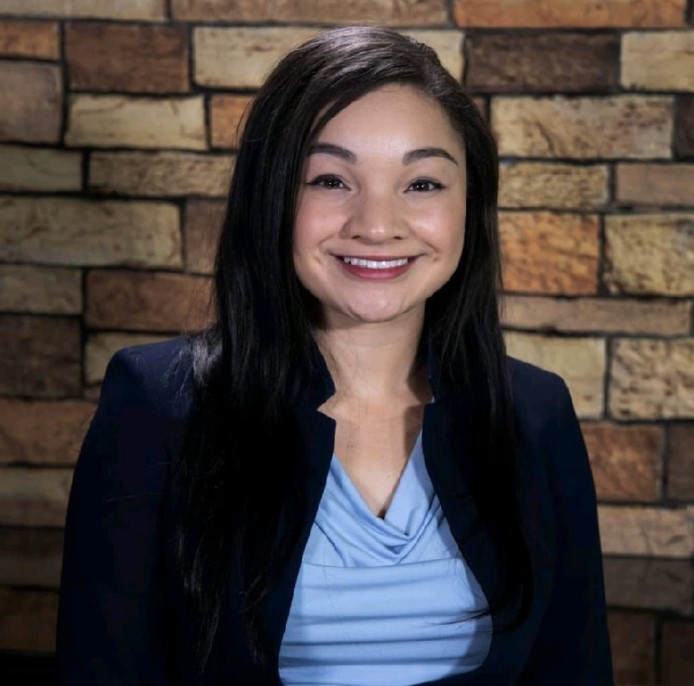 As soon as COVID-19 hit in March of 2020 I knew I was in for a ride. As a multimedia Journalist in Minot, North Dakota; fresh out of school, over 1,000 miles from home with a lot to prove and an n95 mask strapped to my face, I was able to make my mark in a community, make some amazing friends, and hug a horse over the course of two very challenging, fun and adventurous years. And then it ended, I came back home to Fayetteville, and I slept for 72 hours.
Now, I am reentering the world of news after a very long overdue physical and mental break and I couldn't be happier to be joining the team at the Greater Fayetteville Business Journal.
After getting to know Marty, Jenna, Stephanie and the purpose and long term goals of the GFBJ, I am looking forward to using my hard earned skills in journalism for the betterment of the business community.
Shockingly enough, you leave an area for two years, come back and find they've changed everything!
There is so much to explore throughout this area, and I'm excited to share the stories, developments, accomplishments and more of local people working to make Fayetteville a more interesting, developed and exciting place to live with their businesses.
After being in broadcast news covering stories on crime, death, disease, fires, droughts and a few more of the plagues of Egypt, I'm ready to work on a more positive and uplifting message. I'm so blessed to have found a team that is working to build up, not tear down. As we enter into a staffing shift, losing Jenna (one of the most amazing people I have met to date), I hope I can help maintain the fantastic standard set by the Greater Fayetteville Business Journal. I'm looking forward to getting back out into the community and working with anyone willing to let me tell their stories!
Let's keep moving forward, Fayetteville!
Faith Hatton
---
Copyright © 2023 Enhanced Media Management Inc. dba Greater Fayetteville Business Journal
This story may be displayed, reformatted and printed for your personal, noncommercial use only and in accordance with our Terms of Service located at https://bizfayetteville.com/useragreement.