FSU celebrates opening of the Fayetteville-Cumberland Regional Entrepreneur and Business HUB
By Staff Report, posted Sep 14, 2022 on BizFayetteville.com
---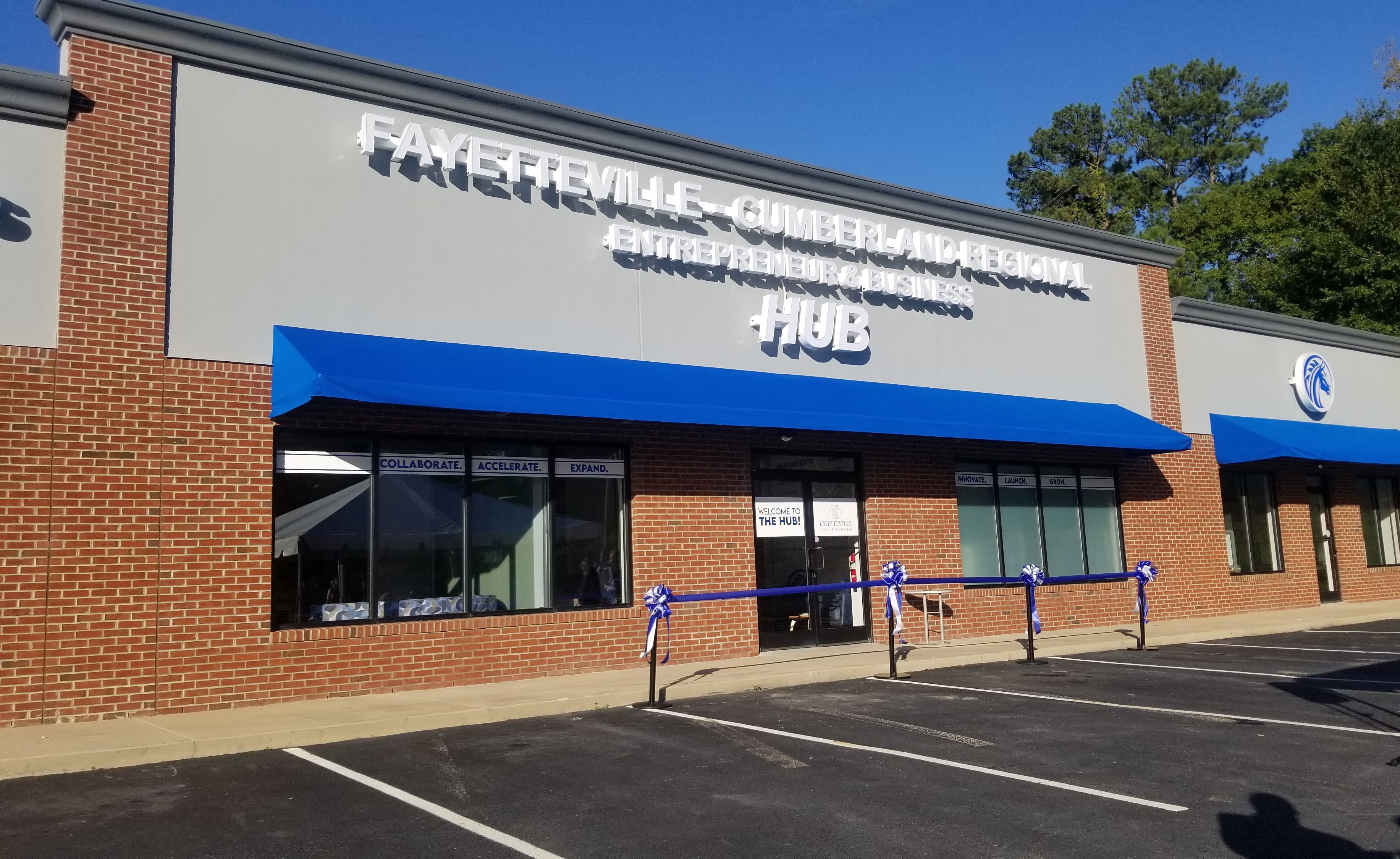 Leaders from Fayetteville State University, Cumberland County and the City of Fayetteville gathered in Bronco Square Wednesday morning to celebrate a job well done with the ribbon cutting and grand opening of the region's newest business resource, the Fayetteville- Cumberland Regional Entrepreneur and Business Hub.
The HUB will serve Bladen, Columbus, Cumberland, Harnett, Hoke, Moore, Richmond, Robeson, Sampson and Scotland counties, and offer tools and resources to help support and grow businesses completely free of charge.
According to FSU, the HUB comes at a necessary time for the area following a historic legislative investment of more than $400 million for new projects and initiatives in Cumberland County.
Located in the Bronco Square Commercial Development, the HUB is in the 6,500-square-foot building where the university bookstore used to be. The HUB offers workspaces, conference rooms, laptops, 3-D printers, business skills workshops and other resources for students and community members.
The HUB was made possible from a seed grant from the Golden Leaf Foundation totaling nearly $200,000 given in fall of 2020, and collective investments of $2.5 million from FSU, Cumberland County, the North Carolina State Legislature, and the City of Fayetteville.
"We're elated to see the HUB operational and look forward to helping entrepreneurs, small businesses, community members and students start and grow their business ventures," said FSU Chancellor Darrell T. Allison in a press release. "This effort exemplifies the university's commitment to strengthening and expanding the economic vitality of our home city and the Sandhills region. It further demonstrates the collective investment of our local governments and private philanthropy partners in building a robust economic engine here at home. But this is just the beginning; we anticipate adding additional resources and partnerships in the future."
The HUB is open Monday through Friday, from 8 am to 5 pm. Interested community members can call 910-672-1384 to schedule a consultation.
---
Copyright © 2022 Enhanced Media Management Inc. dba Greater Fayetteville Business Journal
This story may be displayed, reformatted and printed for your personal, noncommercial use only and in accordance with our Terms of Service located at https://bizfayetteville.com/useragreement.