Greater Fayetteville Area Businesses make the cut for BNC's annual 125 top private companies
By Staff Report, posted Sep 16, 2022 on BizFayetteville.com
---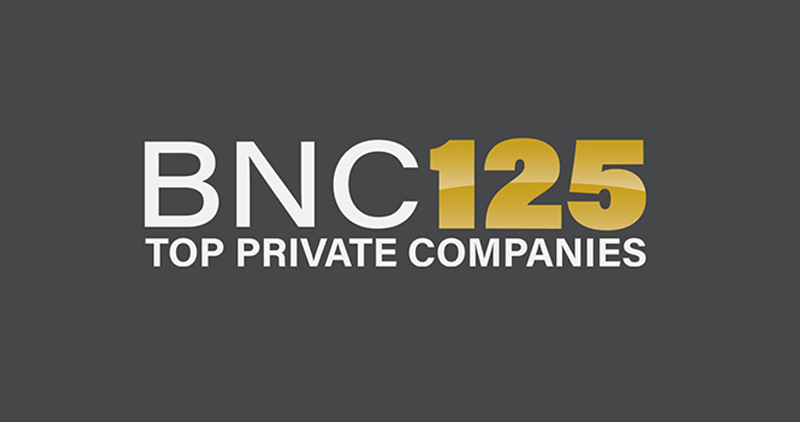 Business North Carolina recently published their annual list of the top 125 private companies across the state. The list showcases the largest privately held companies within the state by collecting employment and revenue information from the companies.
Once the data collection is complete the companies are ranked in sections according to their revenue. In some cases when companies did not provide their revenue numbers, BNC staff used their best estimates in order to push forward in creating the list.
This most recent list is based on 2021 revenue. To see the complete list of companies visit: https://businessnc.com/bncs-top-125-private-companies-hendrick-automotive-group-epic-games-top-our-annual-list/
This year's list includes seven companies from GFBJ's coverage area:
$500 million to $999 million
Prestage Farms, a poultry and pork producer in Clinton, ranks at number 23 on the list. This is a slight shift from their ranking at number 19 the previous year. The company, which is a multi-generational, family-owned establishment, was established in 1983 by Bill Prestage, his wife, and their two sons. Now they have 2,600 employees with Bill Prestage still serving as the CEO.
For more information about Prestage Farms' story and products, visit www.prestagefarms.com.
Sampson-Bladen Oil Co. is in the 32nd spot on the list as a distributor of petroleum products. They've moved up from their ranking at 37 the previous year. The business was founded in 1936 and is estimated to employ about 950 workers. During the early stages of operation the company provided petroleum products to Sampson, Bladen and Columbus Counties, but the company was incorporated in North Carolina in 1939 and has grown rapidly since.
The CEO of the Clinton-based company is Haddon Clark III. To learn more about Sampson-Bladen Oil Co., visit www. sboil.com.
$200 million to $499 million
Hog Slat, ranked 56th on the list, manufactures confinement equipment for agriculture. They were previously ranked in spot 50. Based out of Newton Grove, Hog Slat is the largest construction contractor and manufacturer of hog production equipment in the country. The company produces live hogs in North Carolina, South Carolina, Georgia, Indiana and Illinois through TDM Farms as well. Founded in 1969 by Bill Herring, the company has 1,000 employees and 1,400 subcontractors. Tommy Herring serves as the current president of the company.
For more information about Hog Slat, visit www.hogslat.com.
Warren Oil Co. claimed spot number 71 on the list. Warren Oil Company manufactures a broad range of lubricants, greases, and automotive chemicals. It was not included on last year's list. It was founded by Irvin Warren in 1976 in a small building in Dunn, NC. It has grown to become a nationally recognized company with 391 employees. Current President & CEO is Dan Owczarzak.
Check out their website to learn more: https://www.warrenoil.com/us/.
Coming in at number 87 is Carlie C's IGA, a small country store that first opened in Johnston County in 1961. The store now has 31 different locations scattered across North Carolina and they employ 1,500 workers. The company's CEO is Carlie 'Mack' McLamb Jr.
Find out more about Carlie C's at https://www.carliecs.com/.
$100 million to $199 million
Once again on the list, only now in a section for higher revenue, is Oliver's Oil in spot 110. Oliver's Oil Company in Lumberton has convenience stores and distributes petroleum products. Last year they held spot 117 but a more prosperous year has bumped them up in the rankings. The company employs 127 people and the current CEO is Christopher Oliver.
More information about Oliver's Oil can be found at www.oliversoilcompany.com.
Less than $100 million
Claiming the final spot on the list is Systel Business Equipment ranked at number 125. The company was opened in 1981 by its current President and CEO Keith Allison. Since opening in 1981, Systel has become the largest independent dealer of office equipment in the Southeast. Systel employs 250 people and serves all 100 counties in North Carolina and parts of South Carolina, Georgia, Tennessee and Virginia.
To read more about Systel visit https://www.systeloa.com/.
---
Copyright © 2023 Enhanced Media Management Inc. dba Greater Fayetteville Business Journal
This story may be displayed, reformatted and printed for your personal, noncommercial use only and in accordance with our Terms of Service located at https://bizfayetteville.com/useragreement.