Power Breakfast inspires business people to think about their futures
By Stephanie Meador, posted Sep 20, 2022 on BizFayetteville.com
---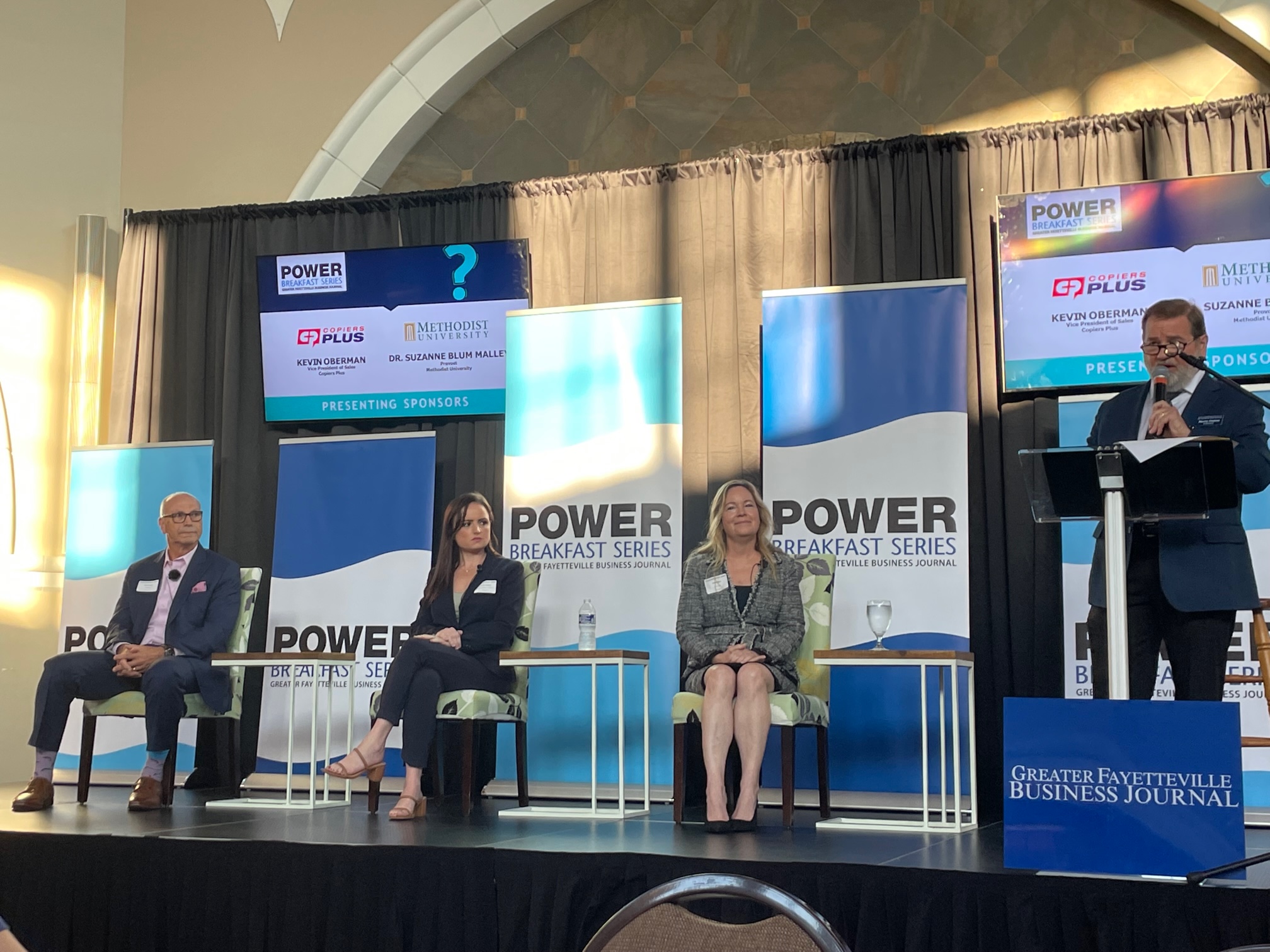 Today the Greater Fayetteville Business Journal hosted its fifth quarterly Power Breakfast. For this event GFBJ saw a record number of ticket sales and approximately 300 people in attendance.
The event centered around "Managing Uncertainty," and featured three panelists: Debbie Best, Financial Advisor at Edward Jones, Deanna Coleman, Managing Partner at Ray, O'Connor, Coleman & Halverson, PLLC, and Kelly Puryear, acting Managing Partner of TRP Sumner.
Succession of a business is inevitable. It's important that all business owners begin planning for who might take over their responsibilities once they have left, and this planning shouldn't be left for the last minute. Business owners must make sure to pass their jobs on to someone who is passionate about what the company is doing. Though it may seem to be a hassle to lay out a plan for the future of the business while in the midst of your prime, it is a necessity.
Publisher Marty Cayton expressed his joy regarding the success of the event: "Our panelists did a tremendous job. I am so thankful for those in our business community who are willing to share their expertise. I had more than one attendee comment on how much they appreciated the information. One in particular mentioned that she and her husband were going to begin tonight taking action on the items we discussed this morning. It's extremely satisfying to me that we seem to be making a difference."
The next Power Breakfast will be held at Fayetteville State University. The date and theme will be announced in the coming weeks.
---
Copyright © 2022 Enhanced Media Management Inc. dba Greater Fayetteville Business Journal
This story may be displayed, reformatted and printed for your personal, noncommercial use only and in accordance with our Terms of Service located at https://bizfayetteville.com/useragreement.