Agriculture consulting services: Agri-Technologies, Inc., a Clinton based business, is helping farmers grow around the country
By Faith Hatton, posted Sep 22, 2022 on BizFayetteville.com
---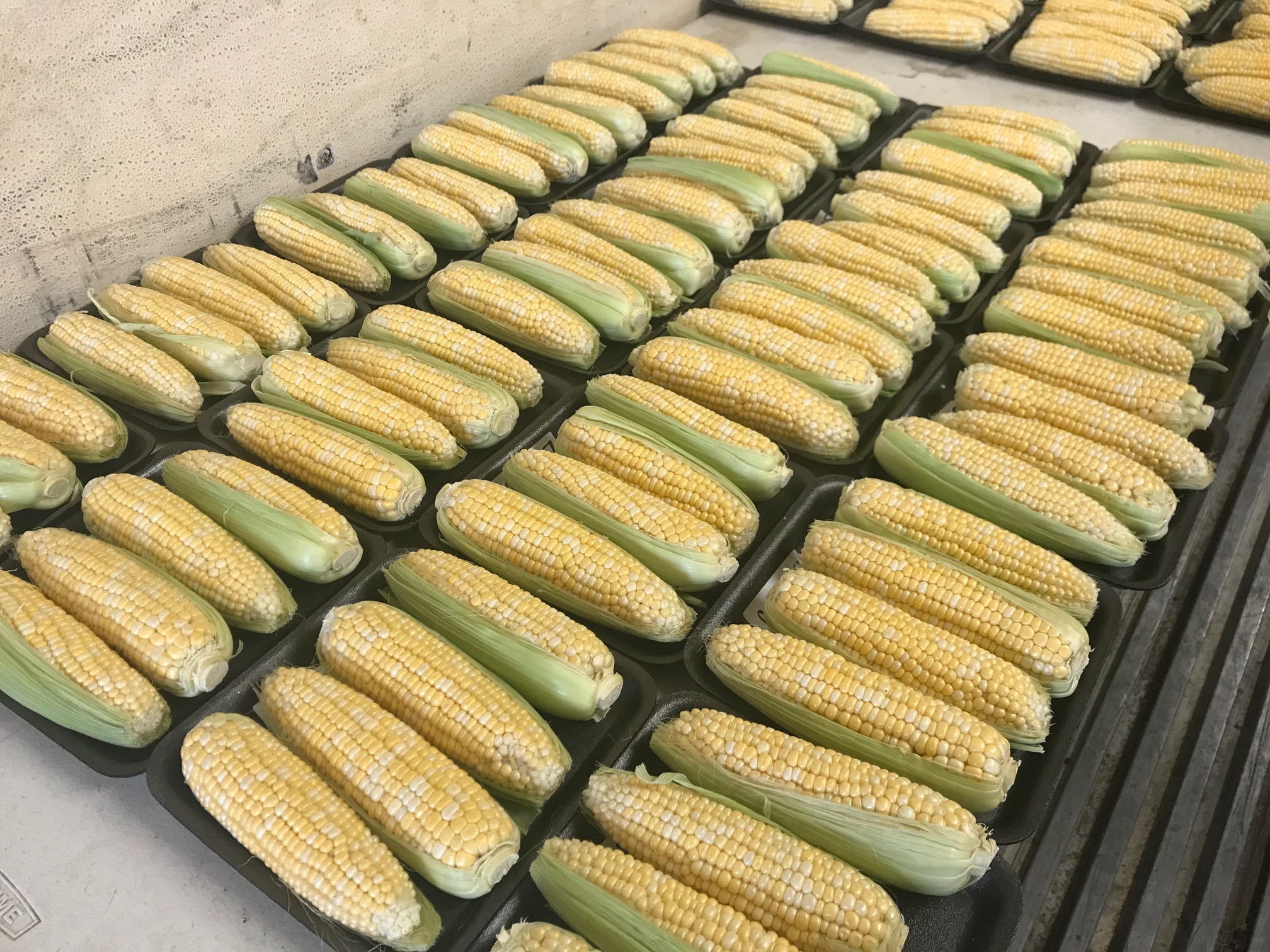 Contributing $92.9 billion to the state's economy, producing roughly 54 percent of all sweet potatoes grown in the U.S., and remaining the number one top producer of tobacco in America, it's no surprise that agriculture is a supporting pole in revenue production across the state.
But for the farmers who make those statistics, sourced from the North Carolina Department of Agriculture & Consumer Services, possible, finding economic, profitable and successful ways to generate crops isn't innate knowledge. For those looking for guidance, for ways to innovate and ways to cut down costs, agricultural consulting is one service available to farmers to help them get the most out of their land.
Agri-Technologies, Inc., an agriculture consulting service based in Clinton, North Carolina has one goal which is to "maximize grower profitability by applying our industry leading knowledge and experience." Offering services such as production planning, soil sampling, field scouting, water sampling and contract research, ATI helps farmers plan a successful crop year, literally, from the ground up.
"A typical customer will be a large family farm, and we go in and take soil samples, nematode samples, and we develop a production plan, and that production plan is helping them to decide the most economical fertilizer program, pest management program, crop rotation, what variety to plant and irrigation management. So it's all about advising farmers on how to be more efficient and improve their yields," said ATI Founder and current President Scott Weathington.
Weathington, a fourth generation Cumberland County farmer, took his degree in Agronomy from N.C. State University and went into business for himself, starting the company in 1987.
"I grew up on a farm, and then I decided I wanted to pursue a private consultant career, and in the beginning, I didn't want to be restricted to a particular area," said Weathington. "That's the reason I decided just to do a private company, because that way, I could work basically anywhere. If I was working for the government, or if I were working for a company, I would have been more or less defined to a certain area, so I really wanted to explore the full width of agriculture."
An accomplished farmer, Weathington has won state recognition as a North Carolina State Star Farmer, a member of the Cumberland County Hall of Fame, and is a recipient of the Methodist University Excellence in Small Business award. Now, after 35 years in the consulting business, he is continuing to guide farmers and keep pace with the state's always changing agro industry.
"The growth has been consistent but, the consulting business mirrors the agricultural economy," said Weathington. "For example, when tobacco started going south, so to speak, we follow that and we have to try to replace it with something else. So some things have dropped off, and some things have gotten better. The vegetable industry has actually improved whereas the row crop industry has declined a bit over the last ten years, but it's getting alot better now."
The company's crop focus includes vegetables, fruits and tree crops, row crops and turf.
ATI works to not only find ways to grow them in a cost effective way, but by researching to change the nature of the crops themselves.
"We're looking for new varieties of fruits and vegetables, we're looking for innovative ways of saving water through irrigation practices, and water management. We're looking at pesticides that are safer and will allow us to use less, we're also looking at new ways of fertilizing the crops by using methods of improving the health of the soil by increasing the natural microbial activity of the soil, and improving the way that the plants take up nutrients," said Weathington. "In other words, making the plants more efficient users of water and fertilizer, that is our number one goal because ultimately, what that does is it increases yields and lowers our cost of production at the same time."
Although Agri-Technologies, Inc., is based in North Carolina, the business expands beyond state borders, and provides consulting and contract research services for farmers across 18 states in the USA and 12 countries including Brazil, and other central american countries such as El Salvador, Panama, and Jamaica.
"We're looking for innovative people, people that are already top notch producers," said Weathington. "The more technical a producer is, the more they can benefit from what we're doing because we're cutting edge technology and the more sophisticated a grower is already, the better fit it is for us."
As market trends continue to change, Weathington also advises farmers to keep expanding, keep planning and most importantly, keep planting.
"My general piece of advice to people would be, you can't start planning too soon for your next crop," said Weathington. "Because, while you're growing one crop, you should automatically be looking for ways or things that you could have done different to improve the next crop that you're going to plant."
---
Copyright © 2023 Enhanced Media Management Inc. dba Greater Fayetteville Business Journal
This story may be displayed, reformatted and printed for your personal, noncommercial use only and in accordance with our Terms of Service located at https://bizfayetteville.com/useragreement.