TeamLogic IT Acquisition: TeamLogic IT of Eastern North Carolina joins largest franchise network under new ownership
By Faith Hatton, posted Sep 22, 2022 on BizFayetteville.com
---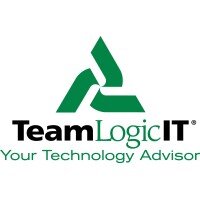 TeamLogic IT of Eastern North Carolina will be switching to a new owner after six years of service to the Fayetteville and surrounding communities.
This branch of the franchise, which has teams in Fayetteville, Raleigh, Greenville and Wilmington, will be joining a larger umbrella after being sold by former Founder and CEO Marty Cayton in June of 2022. (Editor's note: Cayton is the publisher of Greater Fayetteville Business Journal.)
A national provider of technology services and solutions for businesses of all kinds, the Eastern NC network of Managed Service Providers (MSP) recently announced to its customers that it has been acquired by a fellow TeamLogic IT franchise owner, Pratik Roychoudhury.
"In the top five good business decisions I've ever made, TeamLogic IT is in the top three, and I would say it was a great move and a great organization," said Marty.
Marty bought into the TeamLogic IT franchise in 2016 and since then, has grown from a handful of clients into a strong customer base across TeamLogic IT of Eastern North Carolina's service area. Marty said he made the decision to sell at an annual planning meeting following a successful year of business in 2021. He was approached by Roychoudhury who partnered with Saw Creek Capital, a private equity firm, to make the purchase.
"It was a really great fit because we knew that Pratik was already an operator in the network, and had acquired the largest franchise about a year and half- two years earlier," said Marty. "Our cultures, between the way he ran his business and the way we ran our business, was a great fit. So it all worked out, everyone is doing well and we're thankful."
Roychoudhury is no stranger to the IT world, currently he is president and CEO of 11 TeamLogic IT locations, and comes from an extensive technology and IT leadership background.
Based in Newtown Pennsylvania, Roychoudhury is also chief executive of IT Assist, a leading provider of outsourced technology services and IT consulting to companies headquartered in the greater Philadelphia metro area. IT Assist was founded in 2011 and is the number one franchise operator for TeamLogic IT. Now, Roychoudhury is looking to expand down south with this recent acquisition which adds on the North Carolina branches making it the largest TeamLogic IT MSP in the franchise network with over 50 employees.
"The Raleigh market was most exciting…" "...and we have a lot of clients here in Pennsylvania, primarily farmland and device clients, who have offices in Raleigh, so that was a hot bed for us," said Roychoudhury. " So, I started looking, and I was primarily interested in acquiring existing franchises within TeamLogic IT…" "...So, it was just the right time and right place."
According to a notice sent out by the company, current Executive Vice President Jaron Cayton will remain in his position.
"It's been a really welcoming environment, as a member of the new management team. I still have my day to day responsibilities in North Carolina and can really advocate for my team and our clients as we go through this transition," said Jaron.
Jaron joined Marty Cayton as a member of the TeamLogic IT team shortly after it was founded in 2016, and will continue to be there for his staff and loyal customers. Jaron also said the benefit of this franchise falling under a larger branch will be good for everyone involved.
"It's going to be a huge benefit to my staff. First, they're going to have access to a lot more resources from a career and training and development standpoint than we could provide. I think we did an admiral job, with the size of our staff, to provide good training and development and career opportunities, but they'll just have an even greater opportunity with a larger staff and a larger management team," said Jaron. "The same is true for our clients, they're going to get access to additional layers of support, additional team members with more expertise and Pratik's TeamLogic IT franchise has been in business for 15 years so, they're getting access to a seasoned group of engineers to go along with our experienced team as well, so I think it's a win win for everyone involved."
Roychoudhury said there are no plans for major changes to operations for TeamLogic IT of Eastern North Carolina for now, but said his team is prepared to incorporate processes for centralized management for their remote branches once the integration process is done.
"This happened to be one where Jaron was an acqui-hire, if you will. He is a valuable member of the management team and a great sales guy," said Roychoudhury. "But the integration we're doing right now is, we're integrating all the processes, technologies and the people so all of the employees are going to report back to basically our mothership. So, that's kind of the model that we'll be deploying for other future acquisitions."
Despite being done with the sale, Marty will still be a part of the company through the transitional process, taking on an advisory role until the integration is complete. Afterwards, after leading the company for six years, he said he will begin focusing on other business interests.
---
Copyright © 2023 Enhanced Media Management Inc. dba Greater Fayetteville Business Journal
This story may be displayed, reformatted and printed for your personal, noncommercial use only and in accordance with our Terms of Service located at https://bizfayetteville.com/useragreement.