Sleep for your health: Cape Fear Valley Health Sleep Center dream team improves lives one sleep study at a time
By Suet Lee-Growney, posted Sep 22, 2022 on BizFayetteville.com
---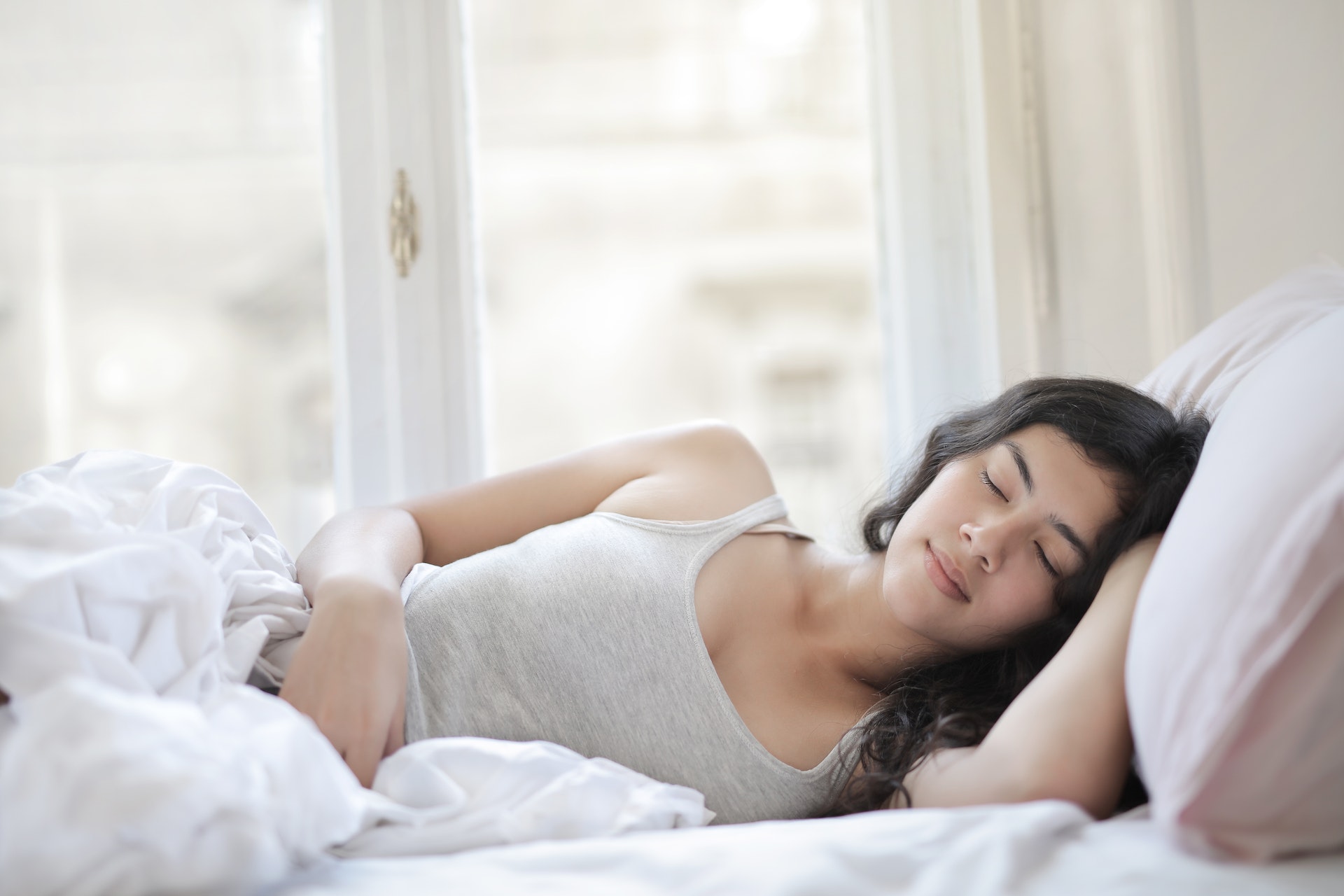 "It has changed my whole life," Ginny Capiot, a patient who participated in an in-lab sleep study at the Cape Fear Valley Health Sleep Center, said. "I'm so grateful I went because I couldn't figure out why I was tired all the time."
In the past, Capiot said she experienced a myriad of symptoms that were affecting her health and quality of life, such as fibromyalgia.
"People were telling me I was grouchy all the time," Capiot said. "I'm just going to be honest, I thought I was dealing with depression."
Unbeknownst to her, until she was encouraged to do a sleep study, most of her health issues stemmed from a root cause: sleep apnea.
"This one thing just fixed so many problems I was having in life," she said. "One of the things I've learned from the Sleep Center is that [my fibromyalgia] was probably caused by my sleep apnea because I woke up so many times during the night that my nerves just never had a chance to relax and repair."
Capiot works at a job with average day time hours and the effects of her sleep disorder took hold of the quality of many aspects in her life. However, the effects of sleep apnea, especially if left untreated, are far more detrimental among those who are in the shift work industry.
According to an article published in the Journal of Clinical Sleep Medicine, a peer-reviewed medical journal, shift work disorder symptoms include daytime sleepiness, insomnia and depression that persists for at least three months. It also mentions about 20 percent of the population in the United States work in shifts, but the recognition of SWD is still a challenge.
According to the Journal, "The prevalence of SWD is 2 percent to 3 percent of the general population. It is prevalent in the hospital setting because hospitals need to provide care and treatment 24 hours a day."
According to Megan Melton, lead polysomnographic technician at CFV Sleep Center, there are two ways patients can participate in a sleep study: an in-lab or an at-home study. All these are at the discretion of the insurance provider.
"Most of the time on your insurance card, it will tell you if you need a referral or their primary care doctor can refer them," Melton said. "They will send over some supporting documentation letting our providers know what issues they're having."
Under the leadership of Dr. Amita S. Shetty, a team of polysomnographers and two other providers, the Sleep Center serves Hoke Hospital, Cape Fear Valley Medical Center, Bladen County Hospital, Health Pavilion North, a sleep lab in Elizabethtown, and soon in Harnett County. Additionally, another provider will be joining the staff later this year.
Prior to the sleep study, a consultation appointment is required for prospective patients where they would answer some questions about their symptoms, sleep habits, sleep history, family history, and more. When they arrive for their consult, a polysomnographic technician would go through those questionnaires with the candidate.
"A lot of commercial insurance companies, like Blue Cross Blue Shield and United Healthcare — those types of insurance companies — a lot of times, unless someone is really sick, they will opt for them to have the test done at home," Melton said.
During the in-lab study, patients typically arrive around 7 p.m., get set up for the night before the lights go out at 10 p.m.
"I didn't know what to expect because you get there kind of early in the evening," Capiot said. "And I was thinking, 'Well, I'm not even really tired. Why am I here so early?' But it gives you time to come in and get settled and they tell you what to expect."
At the Fayetteville location, the Sleep Center can host up to six patients at a time with a ratio of 2:1 techs. These technicians are registered in polysomnography, which gives them the capability to place patients on a continuous positive airway pressure machine, read brain waves and evaluate for sleep disorders.
"We bring patients in, explain the procedure, and then we get started hooking up all our wires — that usually takes 30 minutes," Melton said. "There are a lot of wires. Each patient gets 15 wires on their head and on their face. They also have a chest belt, an abdomen belt, a nasal cannula that goes in their [nostrils], they also have a pulsometer that goes on their finger. They also have leads that read at their heart and their legs."
For most studies, about 30 leads are placed on a patient before they go to sleep, more if it's a narcolepsy or seizure diagnostic test. Electrodes are placed on areas that are measured individually on each patient with tacky putty, then the wires of each lead are plugged into a head box, which transmits the data to the software on the polysomnographer's computer.
"Then they just leave you in this nice quiet room and you get this Sleep Number [mattress] and it was quiet and relaxing," Capiot said. "Because it was so quiet and comfortable, I felt really well rested."
Afterwhich, patients are awoken at 5 a.m. and the out processing procedure is quick and easy.
"It's very quick to get the wires off," Melton said. "There is a small amount of paperwork and then patients are allowed to go home. Some people think they have to take off work. That is not necessary. We even have military guys who have PT super early in the morning and we get them out with enough time."
For those who only qualify for an at-home test, they are brought in the day before for a workshop on how to operate the equipment before returning the diagnostic tools the following day.
"We hold classes twice a day, two times a week," Melton said. "Patients come in, they watch a video, we do a tutorial, we bring them back in as a group, we set up the device and they take it home with them."
Additionally, sleep apnea patients come in after their diagnosis and are placed on a CPAP machine to determine what the best pressures are to alleviate their symptoms.
While there are pros and cons to each method to conducting the study, Melton warns the possibility of a false negative in at-home tests.
"Because no two nights are the same," said Melton. "When we repeat it and bring them back into the lab because they are still symptomatic we have shown they have sleep apnea."
In the lab, there are fewer outlying variables that can be either controlled or eliminated to produce the most accurate outcome of the study, such as enforcing strict sleep hygiene practices — a method impressed rigidly by the director of the CFV Sleep Center, Dr. Shetty.
"She has really instilled in our sleep techs that we can't control what patients do at home every night, but when they're in our lab we definitely want to make sure they're practicing good sleep hygiene," Melton said. "Televisions are off; cell phones are off, any distractions are off because we want to make sure that we have eliminated any outside factors when we are testing the patient."
The Sleep Center operates six days a week with the exception of Saturday nights. Currently, they are also working on research on how sleep has evolved for those who have experienced COVID-19.
---
Copyright © 2023 Enhanced Media Management Inc. dba Greater Fayetteville Business Journal
This story may be displayed, reformatted and printed for your personal, noncommercial use only and in accordance with our Terms of Service located at https://bizfayetteville.com/useragreement.