McArthur Park II increases affordable housing and community resilience in Fayetteville
By Staff Report, posted Oct 5, 2022 on BizFayetteville.com
---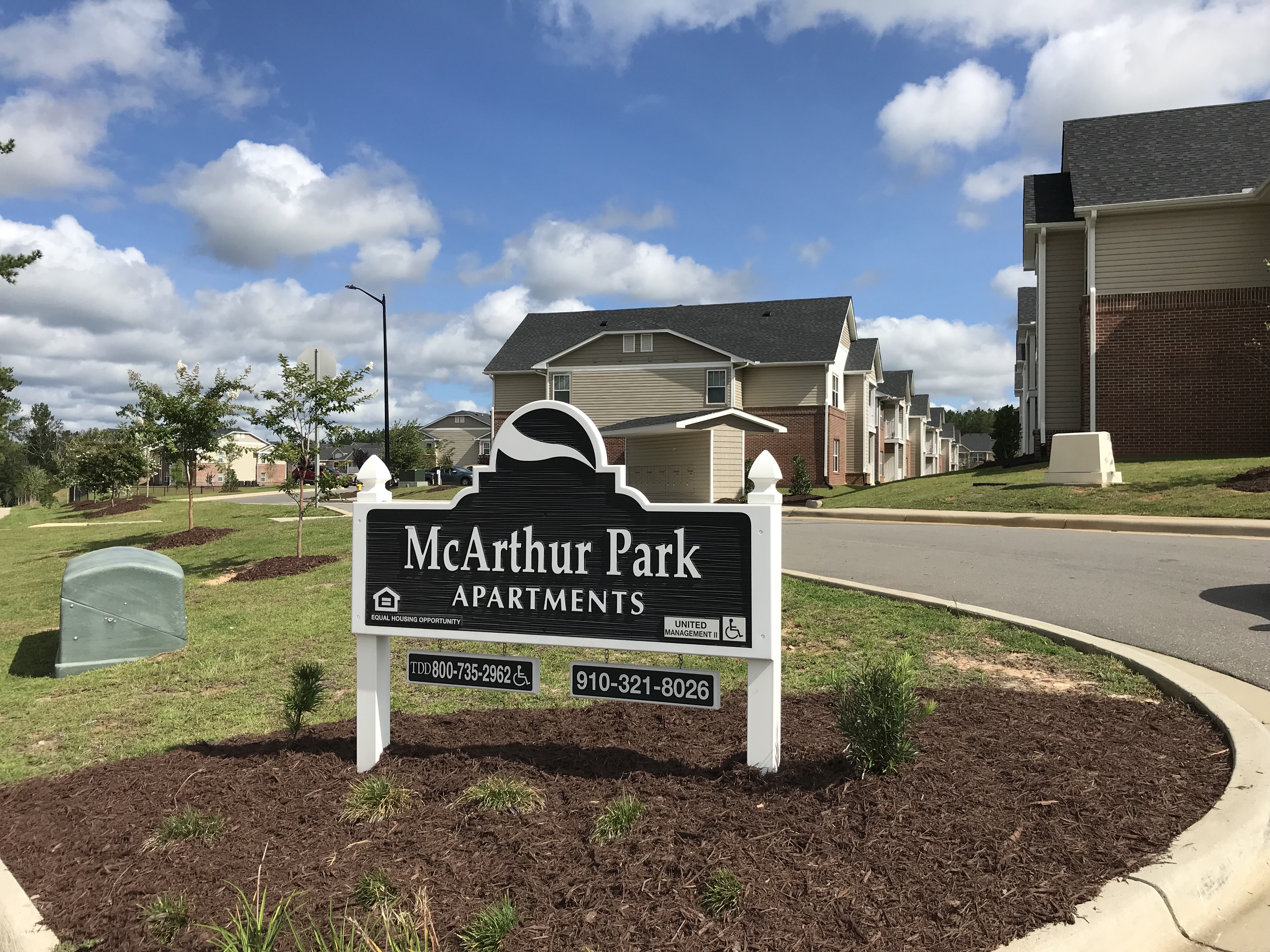 The North Carolina Office of Recovery and Resiliency has funded its largest affordable housing project to date, an 80-unit affordable multifamily apartment development in Fayetteville called McArthur Park II. The apartments were constructed to alleviate housing needs in an area that lost units due to past hurricanes Matthew and Florence while allowing residents to stay in their community.
The Cumberland County housing project was made possible by $9.8 million in federal long-term disaster recovery funding provided through the NCORR Community Development Program. In total, the NCORR program has committed more than $81.4 million in funding to projects that will create more than 1,000 affordable rental units, both in public housing and in private multifamily developments in storm-impacted regions of the state.
The McArthur Park II development is an example of NCORR's focus on affordable housing as part of a larger community development and resilience goal. The apartment development is located strategically within one mile of necessary services, such as shopping centers and a park. The units are earmarked for families whose income is at or below 60 percent of the area median income, which is approximately $35,760 based on HUD 2021 data.
NCORR partnered with North Carolina Housing Finance Agency, City of Fayetteville, Wells Fargo, Low Income Housing Tax Credit Equity Investors and United Developers.
---
Copyright © 2023 Enhanced Media Management Inc. dba Greater Fayetteville Business Journal
This story may be displayed, reformatted and printed for your personal, noncommercial use only and in accordance with our Terms of Service located at https://bizfayetteville.com/useragreement.