Wilmington real estate firm with ties to Fayetteville wins national award
By Stephanie Meador, posted Nov 17, 2022 on BizFayetteville.com
---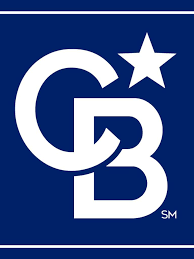 Coldwell Banker Sea Coast Advantage CEO Tim Milam was recently awarded the prestigious Chandler Barton Spirit Award at the 2022 Coldwell Banker Gen Blue Experience®.
Fayetteville based Coldwell Banker Advantage Partner Ralph Huff shared some history of the company and the award as well as glowing remarks about Tim Milam.
The award Tim received was created after former President of Coldwell Banker Chandler Barton's retirement, shared Huff. It is an annual award given to the person in Coldwell Banker that best exhibits the traits of Mr. Barton of professionalism, innovation, leadership, and philanthropy.
"When I was at the recent convention in Phoenix and they began to read out the biography of the recipient, I knew very quickly that it was my partner and dear, dear friend, Tim Milam, who had won this award which is the highest award in all of Coldwell Banker, and I can truly say it is it is absolutely well deserved," shared Huff.
In 1983, Huff bought the fourth Coldwell Banker franchise in the state of North Carolina for United Real Estate, so it became Coldwell Banker United Realty. By 2000, Coldwell Banker United Realty had the number one market share in Fayetteville. In 2007, the company merged with Coldwell Banker advantage in Raleigh, becoming Coldwell Banker Advantage. In 2012 they merged Coldwell Banker Advantage with Coldwell Banker Sea Coast and they became Coldwell Banker Sea Coast Advantage at the coast and Coldwell Banker Advantage throughout the rest of the state.
Huff shared that the Fayetteville Office of Coldwell Banker Advantage has been the top producing office for its size in the United States for six years running.
Just as Chandler Barton set an example and Tim Malim continues to follow in his footsteps, the Fayetteville Coldwell Banker employees aim to always mirror the high standards set for them years ago.
"We give back from a volunteer standpoint and from [a financial] standpoint in the tradition of Chandler Barton and following the example of the owners of our Coldwell Banker franchises," concluded Huff.

---
Copyright © 2023 Enhanced Media Management Inc. dba Greater Fayetteville Business Journal
This story may be displayed, reformatted and printed for your personal, noncommercial use only and in accordance with our Terms of Service located at https://bizfayetteville.com/useragreement.