SEDC seeks public comments on regional economic development strategic plan
By Staff Report, posted Nov 18, 2022 on BizFayetteville.com
---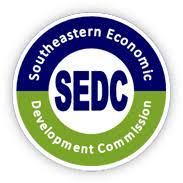 The Southeastern Economic Development Commission is asking for public feedback after releasing the draft of the 2022-2027 Comprehensive Economic Development Strategy. Members of the public are invited to review and provide feedback on the document over the course of a 30-day public comment period.
The CEDS serves as a blueprint for economic development across the region. It includes an action plan to address some of the region's major economic challenges, such as economic resilience, housing, workforce, business development, and others. It also provides information on key industries in the region.
Implementing the CEDS requires commitment and collaboration between the public, regional stakeholders, local governments, and other organizations. The action plan seeks to provide a road map for collaborators to identify and execute economic development projects and advance economic resiliency.
Upon endorsement of the CEDS by the SEDC Board, the 5-year CEDS document will be submitted to the U.S. Economic Development Administration.
Residents of or representatives of organizations/corporations that serve within the counties of Bladen, Brunswick, Columbus, Cumberland, Harnett, Hoke, New Hanover, Pender, Richmond, Robeson, Sampson, or Scotland, are invited to review the draft and provide feedback.
Visit www.sedcnc.org. to view the draft document.
Comments can be submitted by email to pbostic@sedcnc.org or by mail to Pamela Bostic, Executive Director, Southeastern Economic Development Commission, PO Box 921, Elizabethtown, NC 28337.
Public review and comment on the draft document will conclude on Nov. 23.

---
Copyright © 2023 Enhanced Media Management Inc. dba Greater Fayetteville Business Journal
This story may be displayed, reformatted and printed for your personal, noncommercial use only and in accordance with our Terms of Service located at https://bizfayetteville.com/useragreement.