Communities prepare for Small Business Saturday
By Faith Hatton, posted Nov 22, 2022 on BizFayetteville.com
---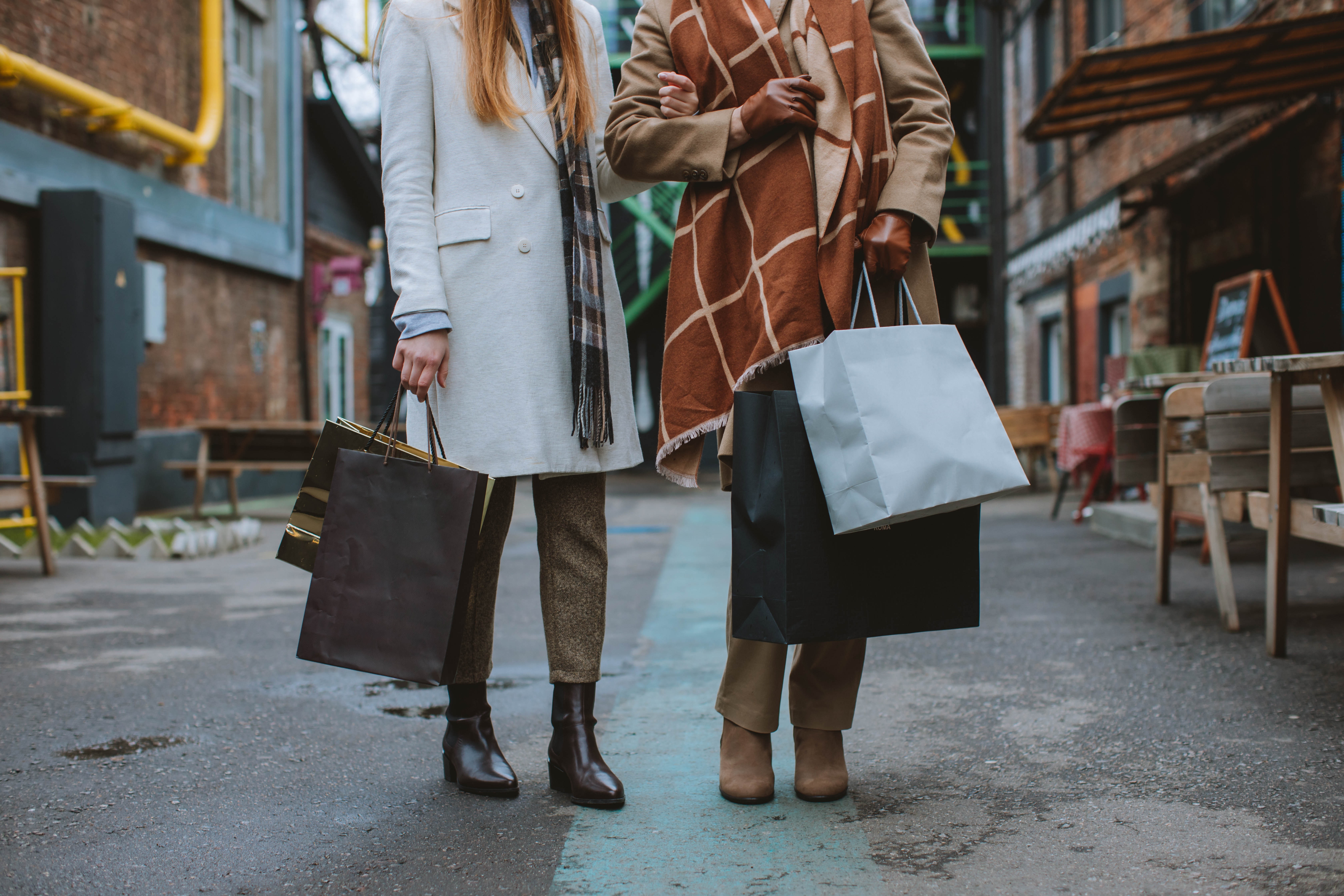 As larger retail industries gear up for the official start of holiday season shopping with the arrival of Black Friday, smaller communities are preparing to kick start a shopping season that could be crucial to small retail stores in local communities.
Small Business Saturday is an event originally created by American Express in 2010 as a way for small businesses to get recognition and local support. Since then, Small Business Saturday has become an expected part of the holiday season and a way to magnify the existence of small businesses, and the benefits of keeping spending dollars local. The U.S. Small Business Administration began officially co-sponsoring the event in 2011.
This year, the U.S. Small Business Administration is helping consumers find local businesses by offering an online database of officially recognized Small Businesses in their area.
According to the SBA, historically, reported projected spending among U.S. consumers who shopped at independent retailers and restaurants on Small Business Saturday reached an estimated $23.3 billion.
According to data from the SBA's Office of Advocacy, small businesses made up 99.6 percent of business North Carolina in 2021. The SBA's North Carolina District office is taking to social media to help promote and raise awareness about those small businesses.
"We are we're making use of social media, particularly to let folks know what we are doing in the various cities in town across towns across North Carolina, and also just kind of hammering through that message. That this is a time to really seek out our small businesses, whether they be retail stores, shops, and dining establishments too," said District Director of the SBA's North Carolina district office Mike Arriola.
"Shopping small just makes sense from an economic standpoint, because the more that you shop at small businesses, the higher percentage of your dollar that gets circulated back into the economy, in terms of payroll, small businesses use other small businesses for their support services, whether that's marketing or copying or whatever. So, there's that multiplier effect that that's a lot larger when you shop with small businesses than it is otherwise," added Arriola.
In order to help encourage shoppers to shop small, a number of communities are coming together to bring people out to patron the backbones of downtown areas on November 26.
In Cumberland County, the Hope Mills Chamber of Commerce is providing an online platform through Facebook to allow stores to post their Small Business Saturday sales.
"Small Business Saturday is a great way to support small businesses in our community this holiday season. Many small businesses are still facing challenges from the pandemic such as worker shortages and supply chain issues. Eighty percent of small businesses rely on Holiday Sales to keep open," said Hope Mills Chamber of Commerce President Casey Ferris.
"Not only are you investing in OUR economy, we are helping our Neighbors, Friends and family when we support local. We encourage you to SHOP LOCAL this Holiday Season and ALWAYS – you never know what amazing artisan, chef or creator you may discover."
In Sampson County, six organizations have partnered together to celebrate the 6th annual Small Business Saturday event in the area. This year, SBS will be celebrated with "Brunch and Bows" event in Clinton.
Twenty-four small retail businesses across Sampson County in Clinton, Newton Grove, and Roseboro are participating with shopping discounts and door prizes for what will be a great kick off to the Christmas shopping season.
The main event will be hosted at Alfredo's in Downtown Clinton. Tickets are on sale for $25 and includes a brunch buffet with Mimosa and coffee, as well as a SWAG bag filled with discounts and other items contributed by local businesses and event partners.
"The Clinton Main Street Program of Downtown Clinton is once again proud to be working with our Sampson County partners and small businesses to exhibit to our citizens how shopping local can make a huge difference in Sampson County. Our "Brunch and Bows" event is a great opportunity for participants to socialize as well as exhibit their support for shopping local as we kick off the Christmas shopping season, said Clinton Planning Director Mary Rose.
A partnership between the Clinton Main Street Program, Sampson Community College Small Business Center, Clinton Development Corporation, Town of Roseboro, Town of Newton Grove, Sampson County Economic Development, and many businesses across Sampson County, the event is a continuation of giving small businesses recognition during the holidays.
"Small Business Saturday is a great event in Sampson County! It jump starts the Christmas buying season and puts an emphasis on keeping your shopping local,"
said Director of Business and Industry, Sampson Community College Bart Rice.
"Many times, people attend our Brunch and Bows event then go on to visit one of our local businesses for the first time and give our small businesses a chance to earn a lifelong customer! It also offers some great deals which entices shoppers to venture out to area businesses they may have not visited before."
For more information or tickets for Brunch and Bows, please contact Mary Rose, Clinton Planning Director/Clinton Main Street Manager at 910-299-4904.
You can find more about the SBA Small Business Saturday database here: https://www.sba.gov/about-sba/organization/sba-initiatives/small-business-saturday
And follow The Hope Mills Chamber of Commerce to learn about sales coming to the area online here: www.facebook.com/events/684668453373414/
---
Copyright © 2023 Enhanced Media Management Inc. dba Greater Fayetteville Business Journal
This story may be displayed, reformatted and printed for your personal, noncommercial use only and in accordance with our Terms of Service located at https://bizfayetteville.com/useragreement.