Our Innovation Economy: Guests are invited to network, learn and grow as business leaders
By Faith Hatton, posted Nov 23, 2022 on BizFayetteville.com
---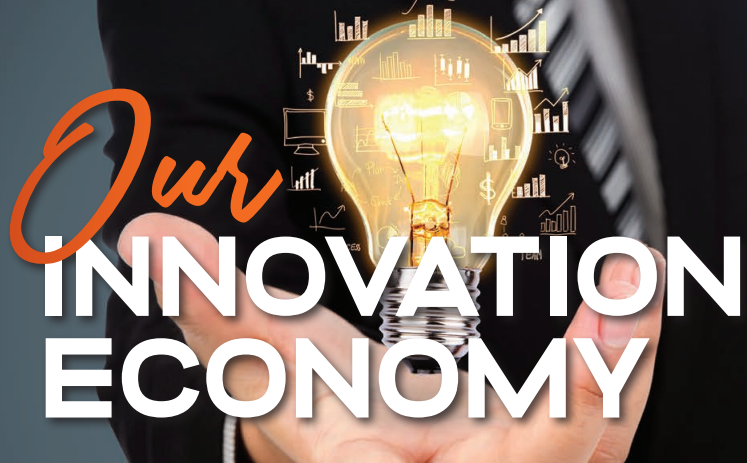 The Greater Fayetteville Business Journal is gearing up for the final Power Breakfast of 2022. The upcoming sixth quarterly Power Breakfast taking place on Dec. 1 at Fayetteville State University will focus on "Our Innovation Economy," giving a platform to the businesses and people in the community whose ideas help move the economy forward.
With the Fayetteville region seeing significant growth in new businesses and business expansion, three panelists will engage in thoughtful discourse about what's driving the latest economic trends, what's holding us back from further growth and how our innovation economy can fuel further job creation in the future.
PANELISTS FOR THE POWER BREAKFAST INCLUDE:
FRED SURGEON has served in the capacity of Chief Executive Officer since February 2006. He is the Founder of Surgeon & Associates, Inc., and the founder of several other LLCs, and businesses throughout the Fayetteville area. At an early age, the Surgeon family noticed Fred possessed a special gift which has developed him into the CEO that he is today: the gift of entrepreneurship. He always had a love for people and for making a difference in their lives.
JUSTIN HEMBREE is a North Carolina native originally from Mitchell County. Hembree currently serves as Executive Director of Mid-Carolina Regional Council. Mid-Carolina Regional Council is a multicounty local government planning, economic development, and human services organization that serves three counties in southeastern North Carolina. Hembree has over 20 years of professional public service experience at various levels of government management including serving as County Manager of Mitchell County, Assistant County Manager and Interim County Manager of Henderson County, and Town Manager of Taylorsville, NC. Before joining Mid-Carolina, Hembree served as Executive Director of the Land of Sky Regional Council based in Asheville, NC.
JAMES FREEMAN is the founder and president of Emerging Technology Institute (ETI), an integration hub for the Department of Defense. ETI is located 28 miles south of Fort Bragg, North Carolina, and operates a Force Modernization Technology Range. They test drones, robots, AI, and data analytics with a focus on Unmanned Aerial Systems and Counter UAS. Through ETI, Freeman has built a strong collaborative connection between academia, industry and local partnerships that help future technology integrations with the Department of Defense. His dedication has deeply impacted Robeson County, from STEM projects in public schools to internships and apprenticeships with universities, he is committed to uplifting his community.
"I wanted to make sure that we had both the private and the public sector covered," said Greater Fayetteville Business Journal Publisher Marty Cayton. "Justin represents the public sector, and then, of course, Fred represents the private sector very well. James is really a good coverage of both private and public. Even though he is representing a private organization, he interacts with the public sector quite a bit in what he's been able to do with workforce development."
The final power breakfast will be held in the Rudolph Jones Student Center at FSU. The event will be returning just over a year after FSU hosted the second ever Power Breakfast in November of 2021.
"I just can't say enough about Chancellor Allison and what he's done for our community and how he's reaching out to different aspects of our community, the business aspect being a significant factor with the new Entrepreneurial and Business HUB that they've created is just a huge step forward for our business community," said Cayton. "I'm just looking forward to seeing all of the other things that we as a business community can do together because of that. It's also a great place to have our power breakfast, and I'm thankful that they're willing to have us back.
________________________________________________________________________________________________________________________________________________
Tickets are going fast but are still available for the Power Breakfast; you can order them online at fayettevillepowerbreakfast.com.
---
Copyright © 2023 Enhanced Media Management Inc. dba Greater Fayetteville Business Journal
This story may be displayed, reformatted and printed for your personal, noncommercial use only and in accordance with our Terms of Service located at https://bizfayetteville.com/useragreement.