Clean Juice opening first Fayetteville location
By Faith Hatton, posted Mar 17, 2023 on BizFayetteville.com
---
Charlotte based franchise Clean Juice has made its way to Fayetteville and will be celebrating the opening of the city's first location on March 18 located at 2735 Freedom Pkwy Dr.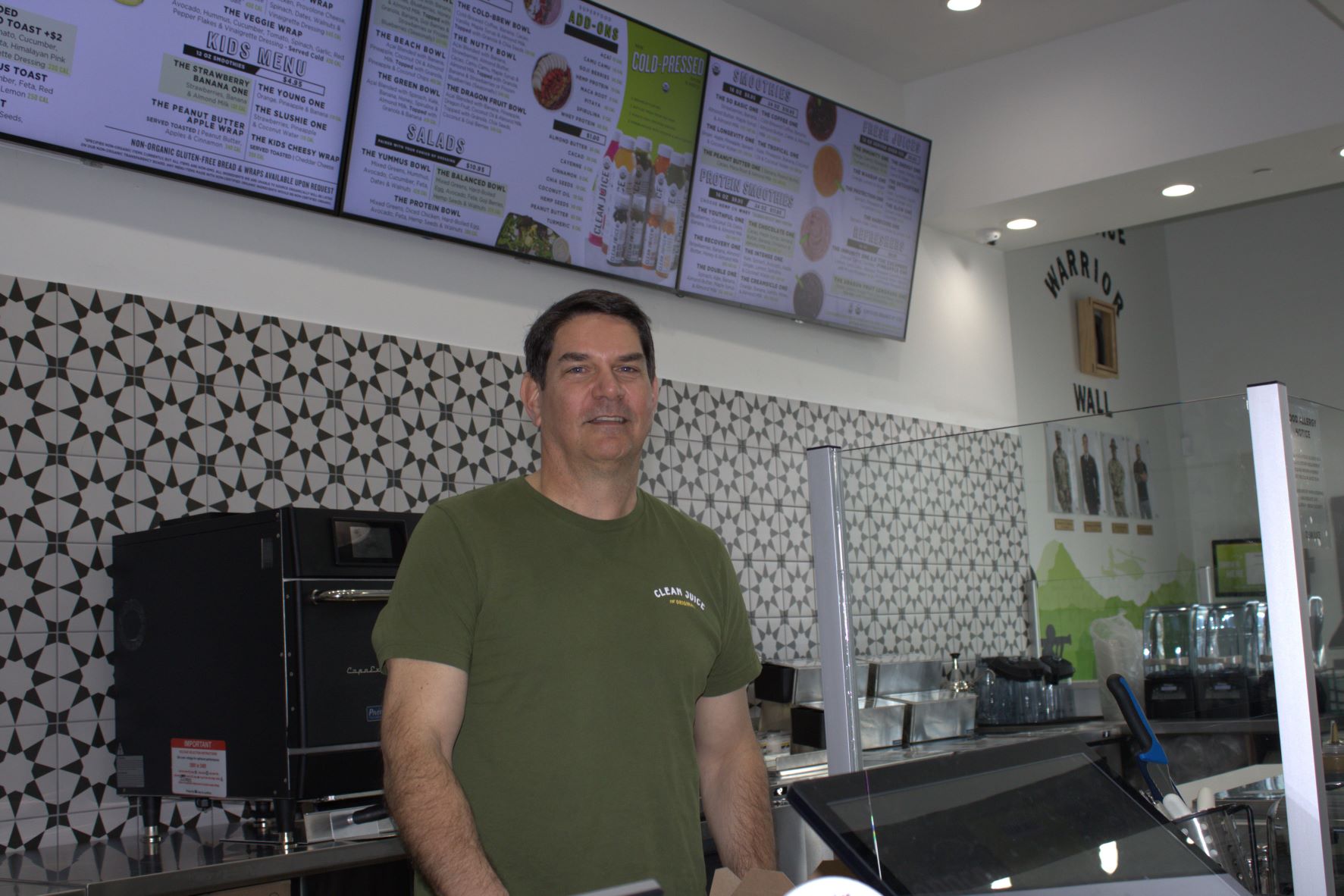 The chain was brought to Fayetteville by franchisee and owner Mark Mayoras, a military Veteran who began his journey with the chain as a customer, visiting his first Clean Juice in Charlotte in 2020. Mayoras then continued with the brand to meet his own goals for a healthier lifestyle.
"I was in a hotel and needed something to eat and walked into my first Clean Juice. I had been fighting with eating properly for my entire life because it's so difficult when you're in active duty military because your time is your most limited resource," shared Mayoras. "And it was a great experience. I had a sandwich and a smoothie, nothing fancy, but when I learned the ingredients and the chloric and the health benefits, we totally changed our diet and ate more healthy and today, three years later, we are much more healthy. I'm now living the healthiest version of myself."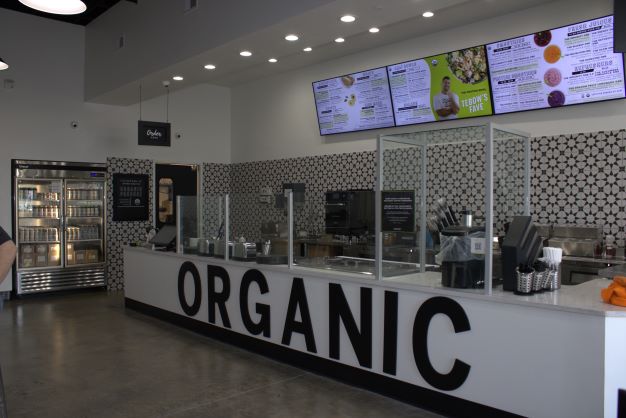 Offering a selection of juices, smoothies, acai bowls, wraps and sandwiches, the health focused eatery is the only USDA certified organic juice and food bar franchise in the country. According to Mayoras, that certification lends meaning to the quality and method of getting the ingredients used by Clean Juice locations.
"There's no chemicals, there's nothing detrimental to the human body in any of our products. So it's planted, it's picked, it's stored, it's delivered, it's served. Literally farm to table in a manner that assures you that it's the healthiest product you can get," said Mayoras.
Clean Juice is also partnering within the community to give a local example of healthy habits with area "Influencers," including fit4life Health Club, Club Pilates, Orange Theory, and City of Fayetteville Mayor Mitch Colvin.
"One thing I noticed is, Clean Juice as a whole has this great concept on paper that you include your community. Those are the people that will bring the customers to you. So, one of my goals for Clean Juice is to unify the fitness community of Fayetteville," said Mayoras. "Every single person on my wall, they are a key part of Fayetteville in the health and fitness world."
Mayoras said that the influencers featured on the wall will rotate, but that the main goal is to show customers who the store partners with that also try to lead as healthy lives as possible.
Since Mayoras is a 30- year Veteran himself, the Fayetteville location will also pay homage to both active and retired military through the "Warrior Wall" featured in the doorway which features photos of three active duty military members and one Veteran making an impact in the community. Those photos will also be in rotation as more connections are made between the store and the military community.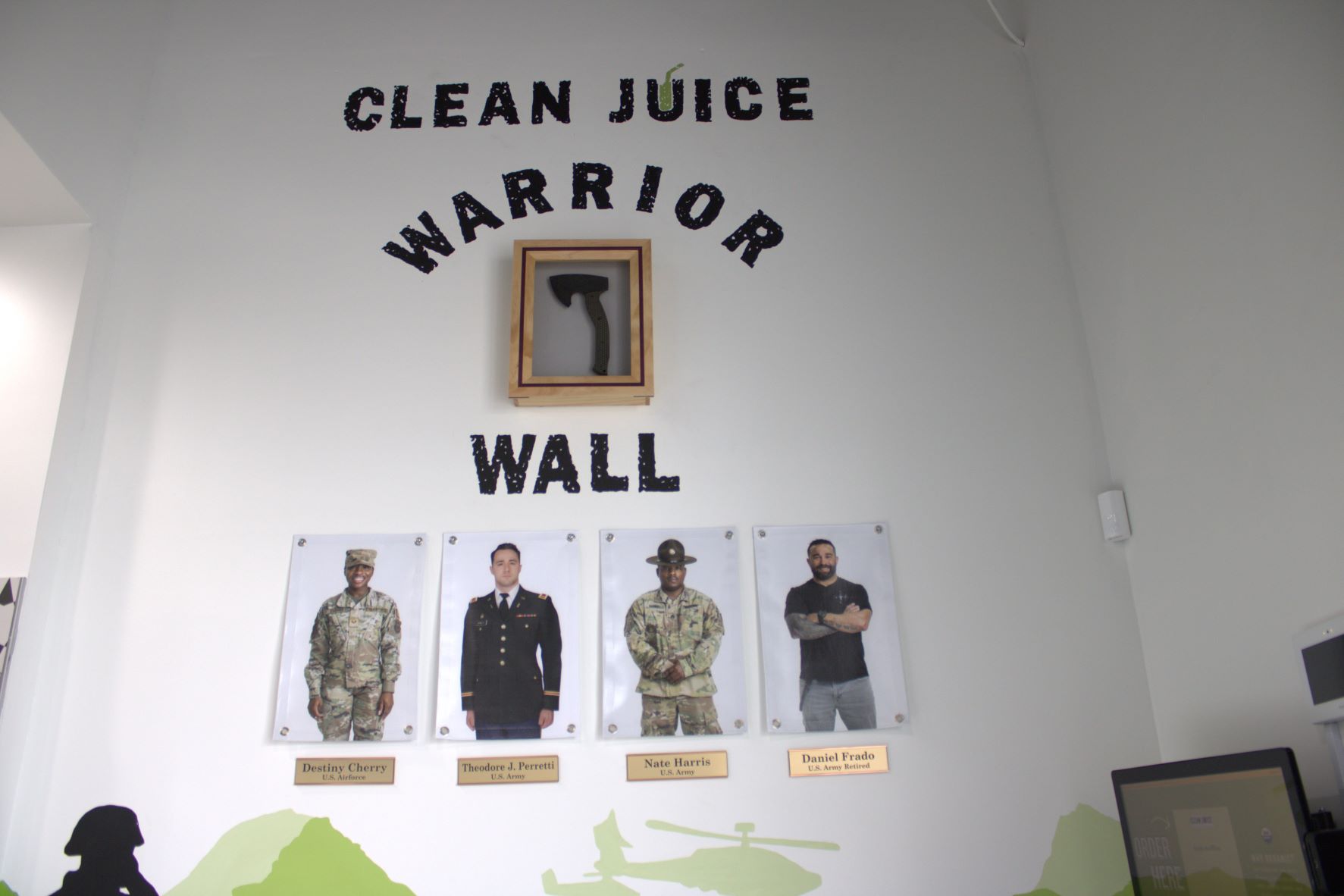 "I wanted to do something that truly honored my customer base, and if you have a business in Fayetteville, you're making money because of those people on the wall," said Mayoras. "They're an example of the customer base in Fayetteville and why we all do well in this town. So, that's nothing but a recognition of who makes Fayetteville tick. And when they come in, they'll know that they're welcome here."
The grand opening of the store will be celebrated with a ribbon cutting ceremony at 3 p.m. held by the Greater Fayetteville Chamber of Commerce, and Mayor Colvin. The event will also feature guests such as the Fayetteville Marksmen, Clean Juice Influencer lead workouts, booths and giveaways and the Fayetteville Woodpeckers mascot Bunker.
The first 100 people to visit the store will also be eligible to receive free Clean Juice for a year in the form of one free smoothie a week in addition to another purchase.
---
Copyright © 2023 Enhanced Media Management Inc. dba Greater Fayetteville Business Journal
This story may be displayed, reformatted and printed for your personal, noncommercial use only and in accordance with our Terms of Service located at https://bizfayetteville.com/useragreement.