Grand opening of Charlie Daniels Gallery in White Lake Saturday, May 13
By Staff Report, posted May 12, 2023 on BizFayetteville.com
---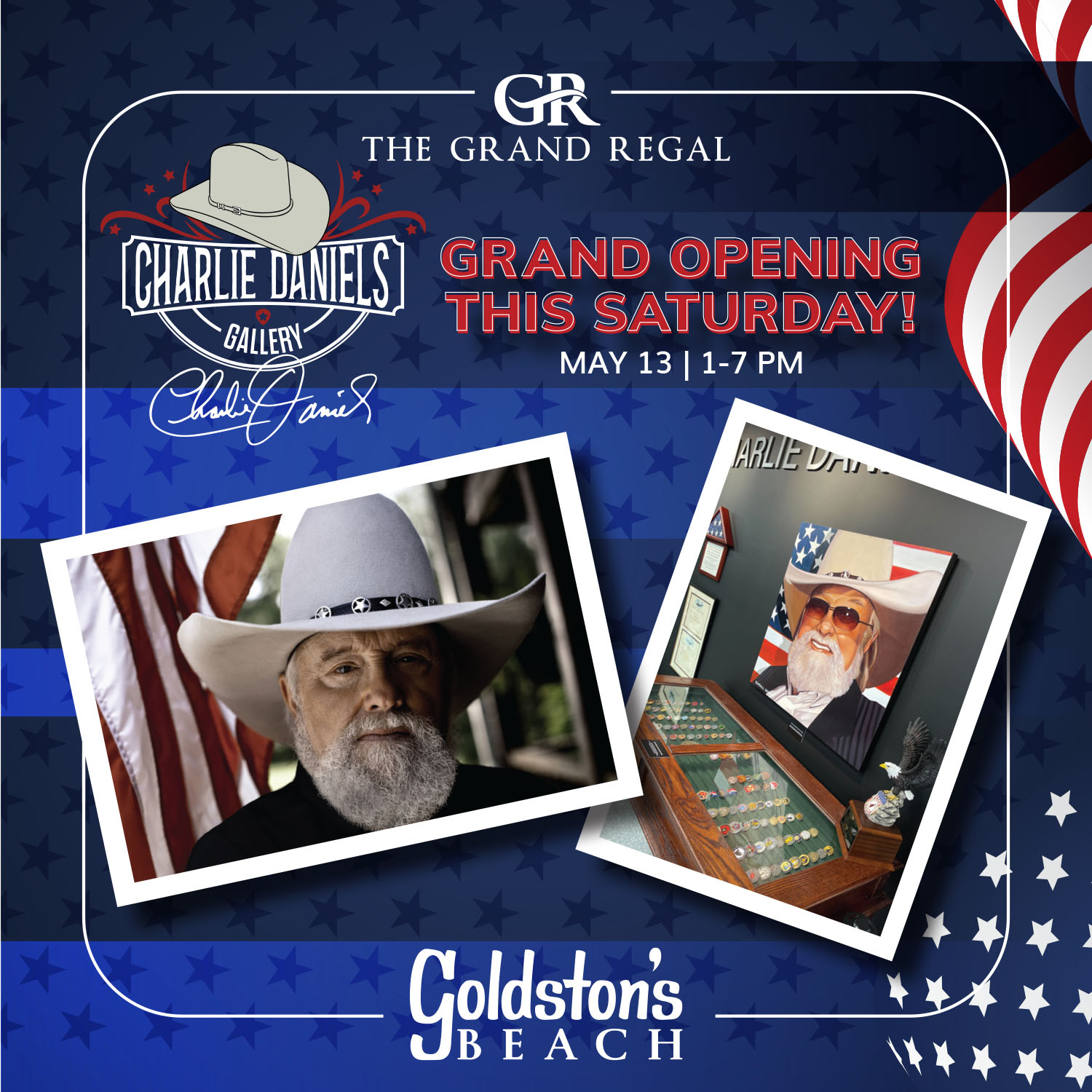 The Elizabethtown-White Lake Area Chamber of Commerce is pleased to work with The Grand Regal to announce the grand opening and ribbon cutting of the Charlie Daniels Gallery at Goldston's Beach on May 13. There will be an exclusive ribbon cutting held for press and Chamber members at noon and the gallery will open to the public at 1 p.m.
"Goldston's Beach at White Lake held a special place in Charlie's heart as he visited here many times as a child," commented Hazel Daniels, widow of the late country music star, in a press release. "I'm honored to open this gallery to the public and display so many of Charlie's favorite items at a place that was so dear to him."
The gallery will feature many of Daniels' ACM, Dove and CMA awards, his guitars, fiddles, challenge pins he received from his many military performances, a cherished $5 check from Elvis Presley, and many more items that showcase his music career.
A world-renowned country music, southern rock, and bluegrass legend, Daniels had a special tie to southeastern North Carolina. Born and raised in Wilmington, he spent many summers working in tobacco at his grandfather's farm in Bladen County and visiting White Lake. Daniels moved from Wilmington to Nashville in the late 1960's and his fame skyrocketed in 1979 when the Charlie Daniels Band released The Devil Went Down to Georgia.
"We are thrilled that Goldston's Beach was chosen as the location for the Charlie Daniels Gallery," commented Jake Womble, CEO of Operations and Management at The Grand Regal, in a press release. "Charlie Daniels was a man dedicated to his faith, his family, his country, and his incredible career. We are honored to help his family carry on that legacy here at The Grand Regal."
Admission to the grand opening event is free. Souvenirs from The Charlie Daniels Band's last planned tour will be available for purchase. More information about the event can be found at thegrandregal.com/charliedanielsgallery.
---
Copyright © 2023 Enhanced Media Management Inc. dba Greater Fayetteville Business Journal
This story may be displayed, reformatted and printed for your personal, noncommercial use only and in accordance with our Terms of Service located at https://bizfayetteville.com/useragreement.