FSU Chancellor Darrell T. Allison named to Business NC Power List 2023
By Staff Report, posted May 17, 2023 on BizFayetteville.com
---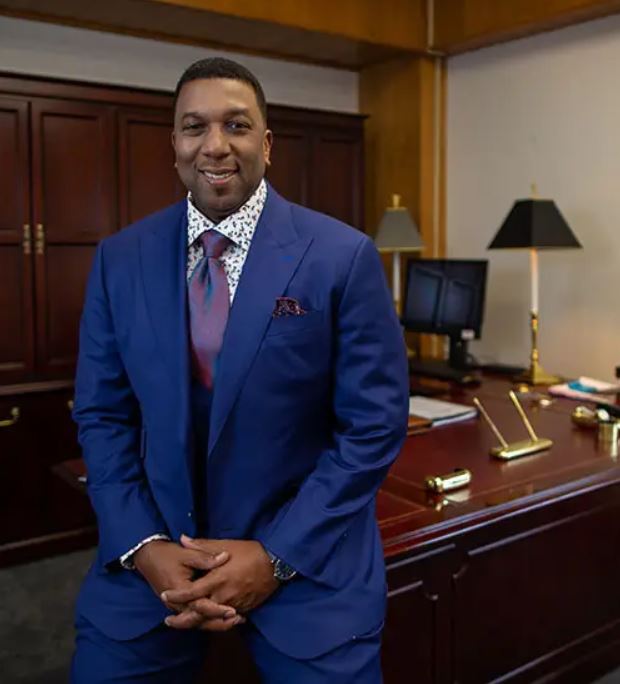 Fayetteville State University Chancellor Darrell T. Allison, J.D., has been named to Business North Carolina's Power List 2023: Education. The news magazine released its annual list of North Carolina's most influential leaders on its website and in the May 2023 print issue. He joins 23 other noted North Carolina education leaders on this year's list.
The website notes that North Carolina, the nation's ninth-most populous state and one of the most economically dynamic, relies on great leadership to excel. That is evidenced by the state's position among the nation's most favorable business climates and as having one of the country's fastest population growth rates.
Education remains a multibillion-dollar industry in North Carolina with a wide array of K-12 schools, renowned public and private universities, and a robust 58-campus community college system. The magazine names Allison to the list of most notable leaders in the education category whose success is considered essential for the state to make economic and social progress.
Allison's profile highlights recent growth and investment in FSU, the City of Fayetteville, Cumberland County and the Sandhills region. New area businesses along with upgraded and new campus buildings and facilities mean significant investments in the local economy that will create new employment and revenue opportunities, offer welcome and vibrant gathering places, and vastly improve the student experience.
These projects are tangible symbols of FSU's economic leadership, partnership and commitment to the community. To date, nearly $140 million has been invested on or near the campus and in the surrounding community.
---
Copyright © 2023 Enhanced Media Management Inc. dba Greater Fayetteville Business Journal
This story may be displayed, reformatted and printed for your personal, noncommercial use only and in accordance with our Terms of Service located at https://bizfayetteville.com/useragreement.