Incoming IT infrastructure: A budding project created to meet community IT storage needs has its sights set on Hoke County
By Eddie Velazquez, posted May 17, 2023 on BizFayetteville.com
---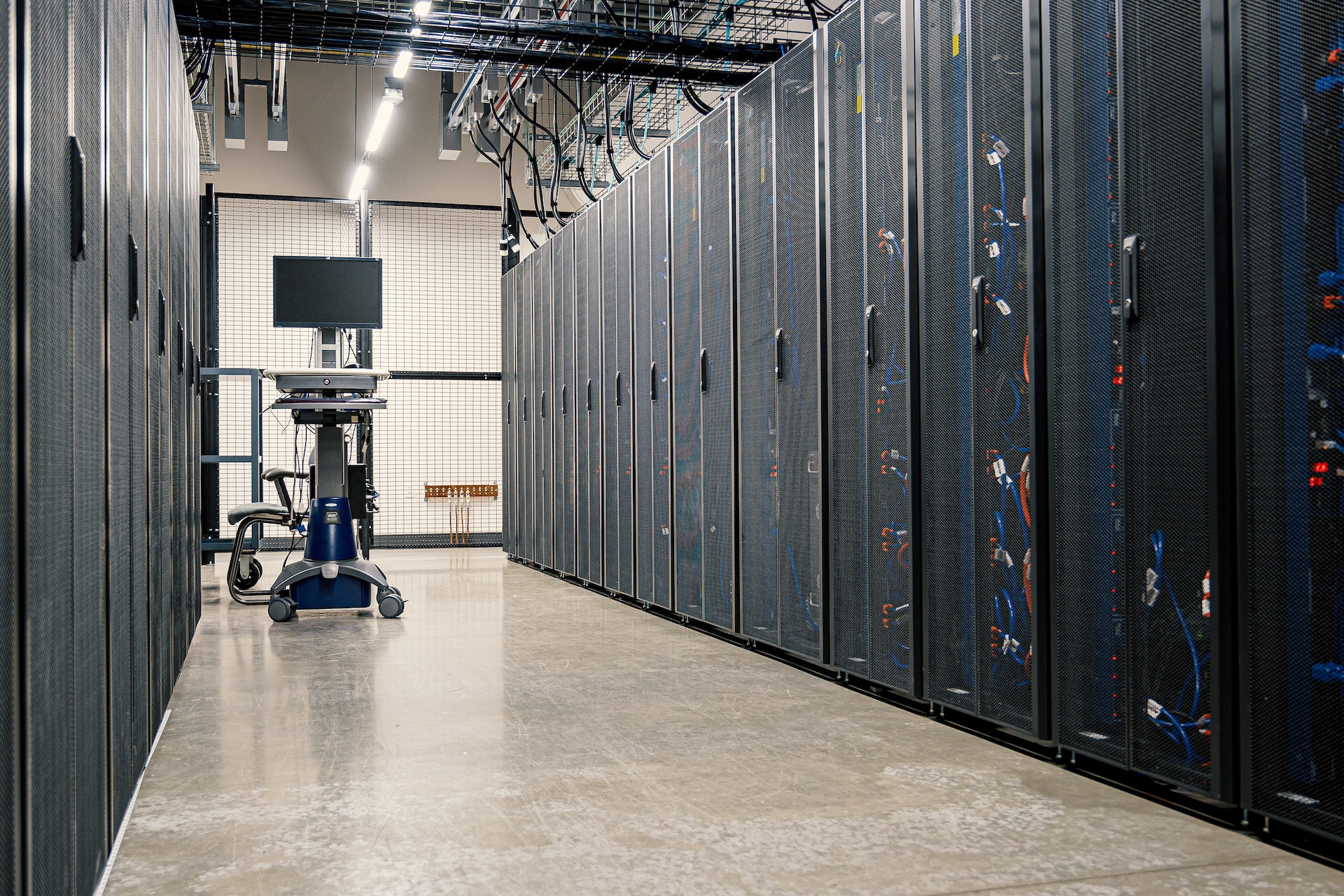 The Southeastern North Carolina Internet Exchange (SENCIX) is set to bring digital infrastructure innovation to Hoke County.
SENCIX is a new internet exchange center that would connect local clients with state-of-the-art data center colocation services, allowing enterprising customers to rent storage for their servers and other hardware necessary for daily operations. The service offers shared, secure spaces in
cool, monitored environments ideal for servers, while ensuring bandwidth needs are met.
The center would also offer managed hosting, which allows clients to host web services on a dedicated server. SENCIX also offers Class-A office space with direct access to high-speed internet, as well as conference room availability and a high-tech classroom area to enhance educational experiences.
"This is a dream team of folks who have the engineering background, the datacenter infrastructure background, and who have the government and economic development background to make all of this possible," said a source close to the project.
The source said the SENCIX team wanted to give back to the community in the way of high-tech innovation and networking infrastructure that
"has been left in the dust for years."
"We are completely underserved with these types of services," the source said. "This infrastructure is just desperately needed by the local schools, hospitals and the military. This will drastically drive down the cost of just basic residential and commercial network services. We'll be able to work with an awful lot of the carriers and network carriers who deliver those services in a region."
Local businesses also stand to benefit from SENCIX's services, the source said. For example, if a business' website is hosted on one of the center's servers, the website will not go down even if the power is down. The center can also help deliver affordable high speed internet access to local businesses.
Local schools, anywhere from the kindergarten to graduate school level, could also use the center to host hightech innovation classes or laboratory
courses. The center could also address the gaps in affordable broadband internet access in the region. A recent survey conducted by Focus Broadband noted there are about 2,900 homes in Hoke County alone without high-speed internet service.
Hoke County recently received a $4 million grant from the state's Growing Rural Economies with Access to Technology (GREAT) program, in an
effort to install 81 miles of fiberoptic and the necessary hardware to connect close to 2,000 homes with internet access.
"The reality is, capital is very reluctant to do seed-stage development at this level, where they have to include the telecommunication providers and
the data center operators. It takes a very unique investment, skillset, desire, and a unique management skill set to get a project like this up and running," a source close to SENCIX said. "That is why so many counties are completely underserved across the state. This lack of service was one of the major
drivers in what we're doing and why we're doing it."
The center will bring 12 full-time high paying positions to the area. Annual salary for the roles will be above the $75,000 threshold and include job
duties related to high-tech facilities maintenance, security, network operations, and sales.
With no real competitors in the region, SENCIX could open next year, according to the source. The closest centers that provide similar services are in Raleigh or Charlotte, but some may not even serve the local community. The source used an example of a data center in Kings Mountain
"They're all enterprise, single-use data centers for the likes of Facebook or Apple; large and big tech companies," the source said. That is all well and good and provides some jobs, but it's not focused on the local community. Those facilities don't allow for the type of innovation, interconnection, and
community engagement with that type of infrastructure."
The team's unique knowledge of the region will set the center apart.
"What's going to set us apart is the team that we've assembled," the source said. "We truly have a very unique skill
set that doesn't really exist in the area." SENCIX's founders all have backgrounds in commercial real estate, economic development, thermodynamics,
power, energy and high tech, as well as an understanding of local, regional and state public policy.
"As the region continues to grow, the need for these types of high-tech services and applications are essential. By having a local digital hub, it helps
drive down the cost of these services in the region, we promote further high-tech innovation through the surrounding education institutions
and commercial businesses requiring these services to establish and grow," the source said.
---
Copyright © 2023 Enhanced Media Management Inc. dba Greater Fayetteville Business Journal
This story may be displayed, reformatted and printed for your personal, noncommercial use only and in accordance with our Terms of Service located at https://bizfayetteville.com/useragreement.