Robert C. Pinson selected as President|CEO of the Arts Council of Fayetteville|Cumberland County
By Staff Report, posted May 25, 2023 on BizFayetteville.com
---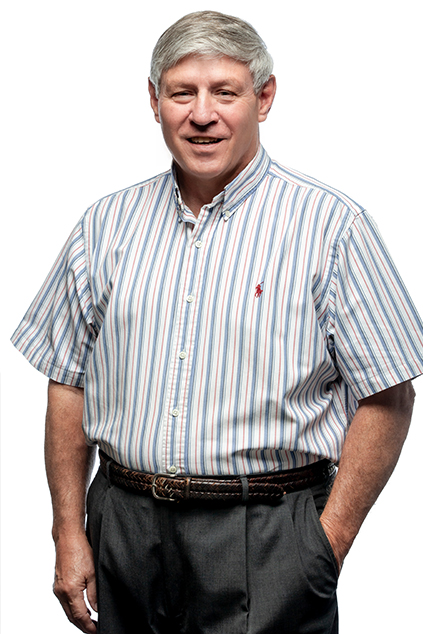 The Board of Trustees of the Arts Council of Fayetteville|Cumberland County recently announced that Robert C. Pinson has been chosen as the organization's President|CEO.
"Bob's passion for the Arts Council's mission, our member organizations, and this community is unquestionable. He did a tremendous job steering the Arts Council through the pandemic while making sure that our area artists and organizations kept their funding," stated Rick Allen, Chair of the Board of Trustees, in a press release. "Along the way, the Arts Council has been recognized for its efforts in being a family-friendly workplace as a Family Forward NC Certified Employer. And his devotion to the principles of diversity, equity, accessibility, and inclusion was recognized with the bestowing of the 2023 Community Human Relations Award for Industry/Business in Cumberland County to the Arts Council. We could not be happier with his selection!"
Pinson previously served as the Interim President of the Arts Council for three years just prior to and during the COVID-19 pandemic. Before that, Pinson served as the Director of Operations at the Arts Council for nine years.
During the pandemic, Pinson focused his efforts on providing relief to individual artists and arts organizations across Cumberland County. Pinson also assured that staff and their families were safe and cared for during COVID-19. Currently, Pinson leads the Arts Council's staff and Board as they articulate a new strategic plan.
Pinson arrived in Fayetteville over thirty-three years ago under military orders to Fort Bragg. He held positions of increasing responsibility over his career as an infantry officer with much of his career in either the 101st Airborne Division (Air Assault), Headquarters, 18th Airborne Corps, or the 82nd Airborne Division at Fort Bragg.
After retiring from the military in 1994, Pinson served almost a decade as Parish Administrator and Treasurer for St. John's Episcopal Church and Holy Trinity Episcopal Church in Fayetteville.
Pinson earned a bachelor's degree from the United States Military Academy, a Master of Science in Administration from Central Michigan University, and a second bachelor of science degree in Accounting from Methodist College.
Through the strength and talents of the Arts Council's staff and board, and guided by their new strategic plan, the Arts Council looks to the future while strengthening their financial base, diversifying, deepening community connections and focusing on organizational development.
---
Copyright © 2023 Enhanced Media Management Inc. dba Greater Fayetteville Business Journal
This story may be displayed, reformatted and printed for your personal, noncommercial use only and in accordance with our Terms of Service located at https://bizfayetteville.com/useragreement.