Inaugural Defense Manufacturing Summit takes over ETI Campus
By Faith Hatton, posted Sep 7, 2023 on BizFayetteville.com
---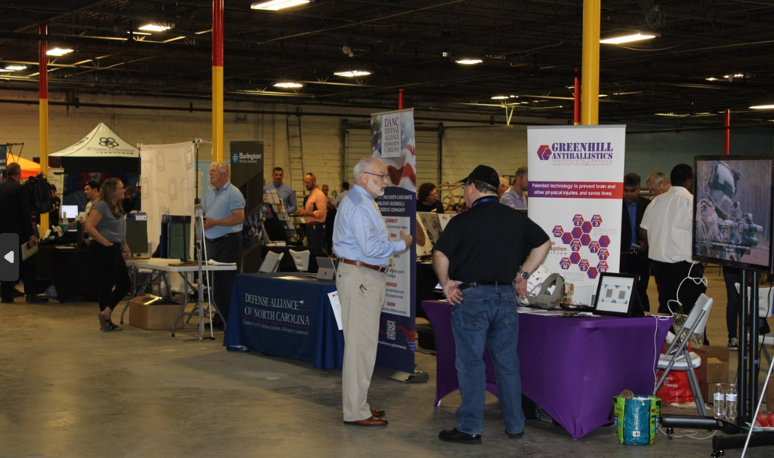 The Emerging Technology Institute opened its doors to manufacturers, government contractors, business manufacturers and vendors for the first ever Defense Manufacturing Summit and Exhibit held on its campus at 16824 NC-211in red Springs.
More than 200 attendees and more than 50 vendors were able to gather to talk, share their work and foster business relationships.
Along with networking opportunities, the Summit included informational breakout sessions educating on topics such as innovation in Defense Manufacturing, Finding Advanced Technologies in the Medical Field, Cybersecurity for Manufacturers and more.
"Today was a collection of industry, government and academia coming together and just displaying what they've been working on and figuring out a way to kind of help each other and help encourage other people to believe that they can produce for the Department of Defense." shared ETI Founder and President James Freeman. "What we need to do is, to continue to encourage folks that they can do defense manufacturing, we can do that in North Carolina as well, and realize how strong we are as a whole.
ETI partnered with NC State University's Industry Expansion Solutions Defense Industry Initiatives whose grant contributions helped make the event possible.
"I think it certainly exceeded expectations. This is the inaugural defense manufacturing summit and exhibition here at ETI, and you should expect the second annual event next year," shared Director of Defense Industry Initiatives at IES Michael Mullins. He said that participants walk away with a number of new things to help them help their businesses. "I like to say that, you know, this was a great event, but it's not what you did at the event. It's what you do when you leave the event. You now have a network of information of potential partnering companies and so forth that you didn't have when you walked in here today."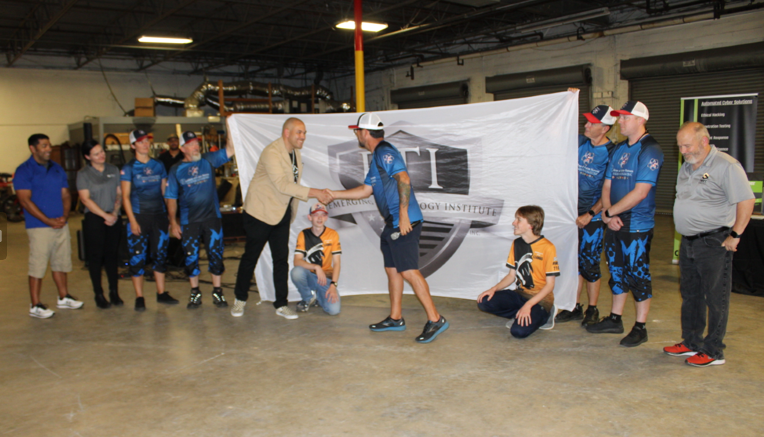 Other events included an Honor Jump followed by a flag dedication. Vendors even had a chance to display their products.
Cincinnati Ohio based Ryse Aero Tech traveled to North Carolina to display and demonstrate their electronic aircraft the RECON. An eVTOL aircraft, the RECON can be operated without a pilot's license due to its design according to FAA regulations.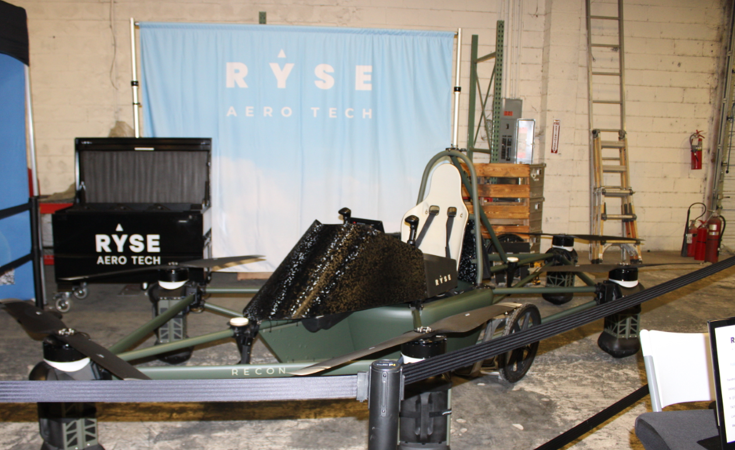 "With a couple of hours of the training, the flying part is pretty easy, it's understanding what airspace you can be in. But pretty much it's using what the FAA calls simplified vehicle operations two joysticks and it flies extremely easy," said VP of Production Engineering and Manufacturing Robert Royse.
During the demonstration, the RECON flew between 8- 10 feet to show a bit of the aircrafts potential. While the model displayed was a non- militarized version, Royse shared that the applications for use in military operations are many.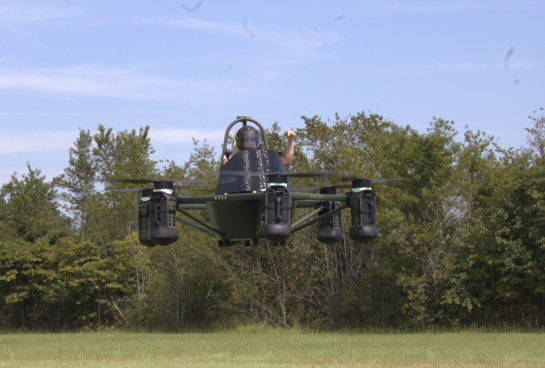 "This is our first show the military. So I would tell you that we've not started working on what I would call a ruggedized version of this for the military yet. We've had some good conversations some folks hear that we're looking for future potentials," shared Royse. "Name your missions. We look at casualty evac, we look at resupply. It's reconfigurable, so at this point, we can do any mission you want to fill. We can adjust it. It can fly manned, it can fly remote, and then we can put in and do it as autonomous. So any of those, any of those missions it can fill."
Freeman shared that this will be the last event for the month of September, but another opportunity to connect will come in October with the Thunderstorm Technology Discovery 23-5: "Golden Window" Innovative Medical & Casualty Logistics event which will be held from Oct. 23 - 27.
---
Copyright © 2023 Enhanced Media Management Inc. dba Greater Fayetteville Business Journal
This story may be displayed, reformatted and printed for your personal, noncommercial use only and in accordance with our Terms of Service located at https://bizfayetteville.com/useragreement.