Bigger and better: A Dickens Holiday returns to Downtown Fayetteville with expanded footprint and new additions
By Kate Griffin, posted Nov 9, 2023 on BizFayetteville.com
---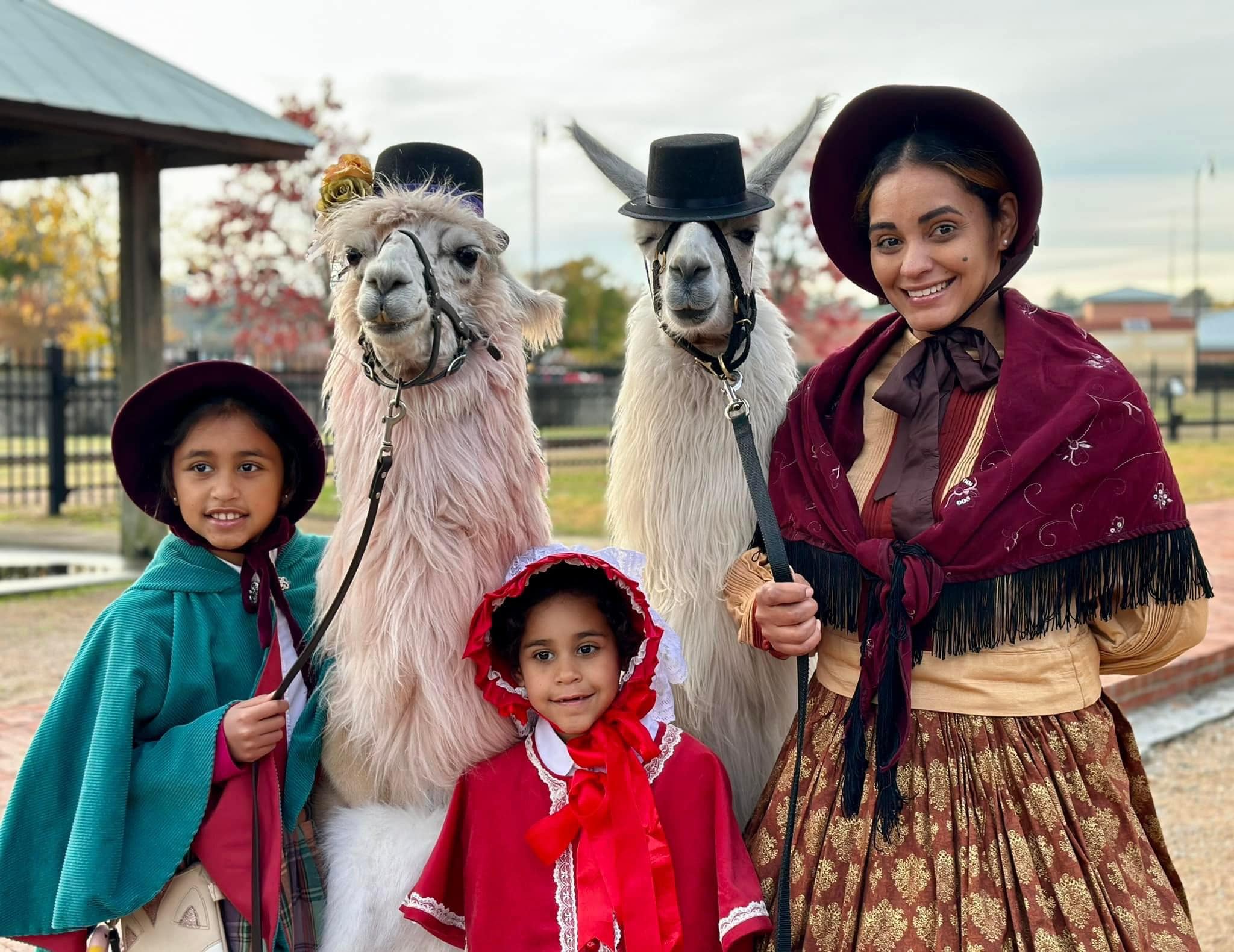 The City of Fayetteville is home to many festivals and community events throughout all seasons of the year, but there is just something special about the holiday season. As winter approaches rapidly, Downtown Fayetteville in particular gets festive with the greatly anticipated 24th annual A Dickens Holiday event. A Dickens Holiday is produced by the Downtown Alliance in partnership with Fayetteville Area Transportation and Local History Museum and this year, will be presented by Dream Finders Homes and Jet Home Loans. A Dickens Holiday takes place in Downtown Fayetteville on Nov. 24, from 1 p.m. to 9 p.m.
"The goal of A Dickens Holiday is bringing people together in ways that are fun and celebrate the uniqueness of our community. It's having a good time with your band of people so to speak, whether it's your family, friend group or spouse. But then, being part of a larger collective that is a community all celebrating the holiday spirit," said Event Spokesperson Beth Hess. "It is the bringing in of the holiday season as it happens the day after Thanksgiving so, it's kind of the official community way to say 'It's Christmas now!'"
Downtown Fayetteville undergoes a whimsical transformation for the event, with numerous businesses getting in on the fun with decorating for the holiday season, with select businesses extending their hours to cater to the event's visitors. The classic event spans a broader footprint this year, including Franklin Square, Maxwell Street and Hay Street. This not only opens up more space for vendors, visitors and event activities, but also provides exposure and foot traffic to the local businesses of Downtown Fayetteville. Areas of the event are going to feature a restyled Victorian look, to resemble an old-fashioned vignette of Christmas charm. A Dickens Holiday gives a romanticized twist to the environment depicted in Charles Dickens' "A Christmas Carol."
"Even though the story is old, it provides a backdrop to be the people we want to be and love people in better ways," said Hess. "All those themes from "A Christmas Carol" continue into what we hope the holiday spirit will be for a long, long time. Plus, it's fun to imagine what a town like Fayetteville could have been like in the 1800s."
Over 100 vendors of artisanal items will be featured for guests to get some early Christmas shopping done. In addition to food trucks and multiple venues downtown offering events and festive activities, there will also be an impressive array of activities for visitors to choose from. Events include a gingerbread house competition, a costume contest, music and more. Some activities require tickets such as the carriage rides and the Royal Tea Room Experience, being done in partnership with the Heritage Square Historical Society's "A Christmas Tea Room." Guests can also look forward to more events after the sun goes down such as the Candlelight Celebration and Tree Lighting Ceremony. New extended hours of A Dickens Holiday offers the holiday spirit well into the night with Dickens After Dark — a Victorian Metaphysical and Oddities exhibit presented by Garnet Skull which will feature tea leaf readings with the Ghost of Christmas Future and the Ghost of Christmas Past. Exhibits at the History Museum will also educate guests on how Christmas was celebrated in the 19th and 20th centuries.
"In the past the event sort of culminated in the candlelight parade, tree lighting, that type of thing and then it was 'Okay, Merry Christmas, see you.' This year though, there's a number of activities that are happening afterwards," said Hess. "There's going to be plenty of things people can hang out and do after the tree lighting as well."
While A Dickens Holiday welcomes guests as they are, event-goers are absolutely encouraged to dress up for the occasion! Wearing Victorian attire will certainly add to the immersive holiday spirit of A Dickens Holiday and a helpful wardrobe guide is available at faydta.com/adickensholiday for those who wish to look the part.
A Dickens Holiday retains all of the elements that make it a classic Fayetteville staple holiday event, while improving and updating with more varieties of activities to keep it fresh for visitors.
"We stay true to the tradition, but continue to evolve in the ways that express that. Making sure that we have that balance of things that people have always enjoyed, but also new things to see every year," said Hess.
There are volunteer opportunities at A Dickens Holiday that are certifiable as community service hours, so for students or anyone interested, this serves as a dual opportunity. There are also sponsorship opportunities available for businesses.
"We are doing this as a community all together, no matter what we came to the event for, in this moment we are all one community celebrating the season," said Hess. "I hate the phrase "there's something for everyone," but there's something about remembering to sort of slow down and think about how our world and our everyday way of life has changed significantly since the Victorian era. That is what Christmas is about, it never changes, the holiday season is universal," said Hess. "There's no time period in which the magic and wonder of Christmas has become an outdated idea."
---
Copyright © 2023 Enhanced Media Management Inc. dba Greater Fayetteville Business Journal
This story may be displayed, reformatted and printed for your personal, noncommercial use only and in accordance with our Terms of Service located at https://bizfayetteville.com/useragreement.