Zoning Commission recommends approval of rezoning request for Homeless Support Center
By Staff Report, posted Nov 16, 2023 on BizFayetteville.com
---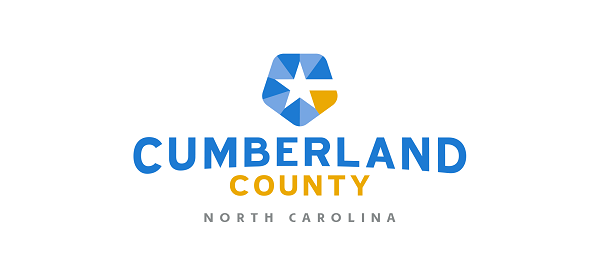 Forward steps continue to be made for Cumberland County's Homeless Support Center. The City of Fayetteville's Zoning Commission voted unanimously to recommend approval of the County's request to rezone the properties that comprise the County's selected site for the facility.
The Homeless Support Center, which will be located off Grove Street between B Street and Hawley Lane, will provide much needed shelter beds for County residents experiencing homelessness, as well as access to programs and resources that will help them achieve sustainable housing and improve their lives. The County's intent is for the facility to operate 24 hours a day, seven days a week and to provide residents with access to resources well beyond that of a traditional homeless shelter.
The selected property is adjacent to the former Pauline Jones Elementary School, which is currently used by Fayetteville Technical Community College (FTCC) as an Education Center. The County intends to partner with FTCC to provide educational opportunities for residents who utilize the Homeless Support Center and others. Cape Fear Valley Health System will also be a partner in this project and the County will work with other community partners to bring resources to those using the facility to assist them as they work to transition to permanent and stable housing.
"Our community has been challenged by the lack of beds for our unhoused residents," said Cumberland County Board of Commissioners Chairwoman Dr. Toni Stewart in a press release. "This Homeless Support Center will not only help meet the need for beds but will provide this segment of our community with an opportunity to change their entire living environment. I'm grateful that the Zoning Commission understands the value of this endeavor and look forward to seeing this project continue to progress."
The County requested to rezone four adjoining properties on Hawley and Plummers Lanes from Mixed Residential 5 (MR-5) to Downtown 2 Conditional (DT-2/CZ). The Zoning Commission voted unanimously to recommend approval of the request by the Fayetteville City Council. The Rezoning request will go to the City Council for final approval, along with a Special Use Permit for the property on Monday, Nov. 27, 2023.
Two of the four properties were privately owned. The other two were owned by the Cumberland County Board of Education. The County has acquired the two private properties and the Board of Education voted on Sept. 12, 2023, to convey their parcels to the County.
"We're so thankful to have a unanimous decision on the County's rezoning request for the Homeless Support Center," said Board of Commissioners Vice Chairman Glenn Adams in a press release. "This shows the collaboration with the City and we think the additional partnership between the County, School System and Fayetteville Technical Community College gives us a great opportunity to improve the lives and welfare of our citizens."
Adams said the facility will not only serve the County's homeless population but will benefit others by providing opportunities for advancement through learning a trade and other educational opportunities.
"The impacts of this facility will be felt well beyond the homeless community," he said in a press release. "We're excited about this project because it's going to add needed shelter space and transitional housing, along with many other opportunities for our residents. We hope that we will be able to move this along swiftly so that we can address this critical need in our community."
The Board of Commissioners previously selected architectural firm LS3P to finalize the building program and design the Homeless Support Center. The project team will engage various stakeholders, including members of the homeless community, to provide input on what the facility will need to truly make a positive impact on the community and improve outcomes for those experiencing homelessness. Stewart also announced she will establish an advisory committee for the project that will be composed of targeted stakeholders in the community.
More information about Cumberland County Government can be found online at cumberlandcountync.gov.
---
Copyright © 2023 Enhanced Media Management Inc. dba Greater Fayetteville Business Journal
This story may be displayed, reformatted and printed for your personal, noncommercial use only and in accordance with our Terms of Service located at https://bizfayetteville.com/useragreement.