Gronski named dean of MU's College of Health Sciences & Human Services
By Staff Report, posted Nov 16, 2023 on BizFayetteville.com
---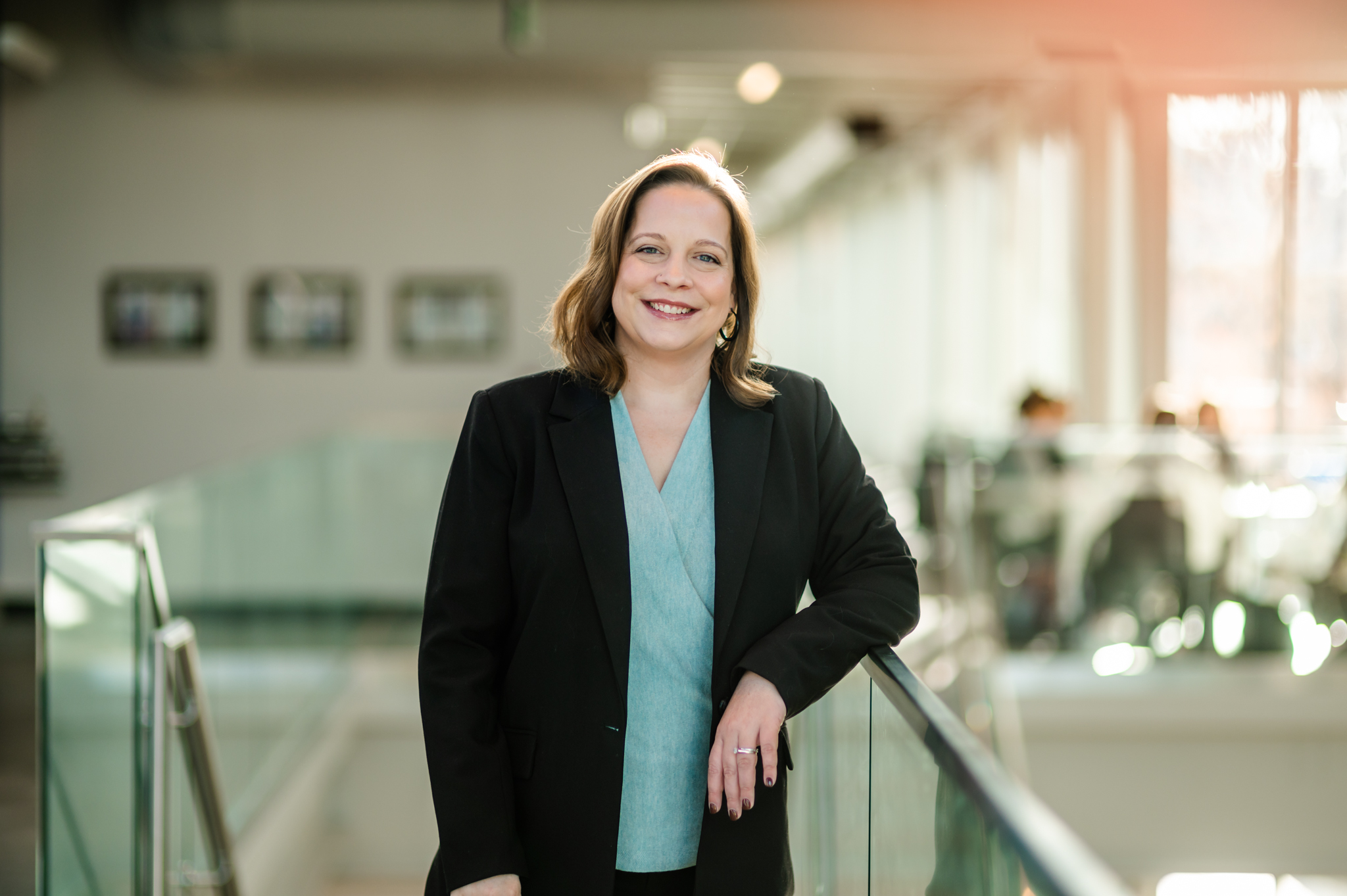 Methodist University Provost Suzanne Blum Malley announced Wednesday, Nov. 15, that Dr. Meredith Gronski has been named dean of the College of Health Sciences & Human Services.
Effective Jan. 1, 2024, Gronski will be responsible for leadership and oversight of the programs, faculty, academic facilities and technology, and community outreach and advancement opportunities for MU's College of Health Sciences & Human Services – which includes seven undergraduate and graduate departments: Health Care Administration, Kinesiology, Nursing, Occupational Therapy, Physical Therapy, Physician Assistant Studies and Social Work.
Dr. Trey Hoyt, who has served as the dean of the College of Health Sciences & Human Services since July 2020, will become a full-time professor of Kinesiology starting in 2024.
"I am very pleased to appoint Dr. Gronski as dean of the College of Health Sciences & Human Services," said Blum Malley in a press release. "Dr. Gronski brings to the role a wealth of successful experience in health professions program leadership and deep connections to service in the community and in the Occupational Therapy profession. I look forward to welcoming her to our leadership team and to working closely with her to sustain and grow our excellent Health Sciences & Human Services programs."
Gronski steps into the role after serving as MU's Occupational Therapy Department chair and program director of the Doctor of Occupational Therapy (OTD) Program since 2016. Gronski led the charge to start MU's OTD program – the first entry-level doctoral-level program in Occupational Therapy in North Carolina. She is also playing a pivotal role in launching a bachelor's-level Occupational Therapy Assistant Program.
Gronski possesses nearly 20 years of experience in the occupational therapy field and classroom along with a bachelor's degree in Psychology from Washington University in St. Louis and a doctoral degree in Occupational Therapy from Washington University School of Medicine in St. Louis.
Gronski will continue her roles with the Occupational Therapy Department while serving as dean of the College of Health Sciences & Human Services as the University conducts a national search for the next Occupational Therapy Department chair.
"I am thrilled for the opportunity to participate in advancing the forward-thinking vision of MU's College of Health Sciences & Human Services and continue to support the mission of Methodist University in this key leadership position," said Gronski in a press release. "I am incredibly grateful to Dean Hoyt for his guidance and support of the Occupational Therapy programs over the past three years. I look forward to the many opportunities to stretch and grow, while using holistic perspective that my background in occupational therapy will bring to this position."
Gronski joins Dr. J.R. Hustwit (College of Arts, Humanities & Sciences), Dr. Tat Chan (College of Business, Technology & Professional Studies) and Dr. Hershey Bell (College of Medicine) as deans of MU's four colleges.
---
Copyright © 2023 Enhanced Media Management Inc. dba Greater Fayetteville Business Journal
This story may be displayed, reformatted and printed for your personal, noncommercial use only and in accordance with our Terms of Service located at https://bizfayetteville.com/useragreement.