Fayetteville's hot housing market shows no signs of cooling off
By Scott Nunn, posted Oct 13, 2021 on BizFayetteville.com
---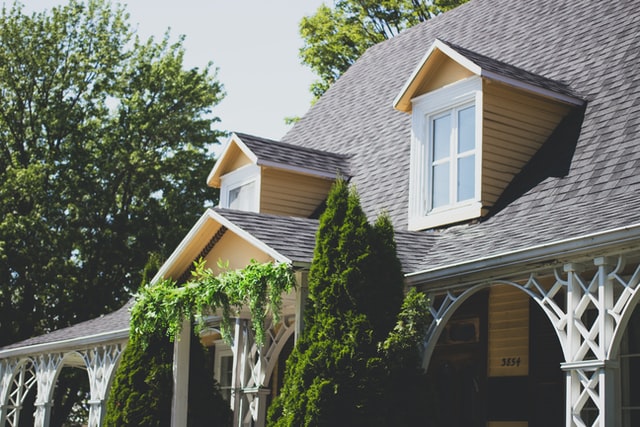 The Delta variant of the coronavirus has kept Americans on a COVID-19 roller-coaster ride of late, but one trend that's remained consistent during the pandemic is the hot real estate market.
After a few bumpy months in the earliest days of the virus outbreak, home sales in the Fayetteville area have stayed on an upward trajectory -- in volume of sales as well as final sale price.
The trend showed no signs of slowing in September -- for the fourth consecutive month, total closings on the sale of existing homes were above 1,000. September's 1,040 closings nearly matched the high-water mark of June, when existing-home sales closings hit 1,066.
(Buyers closed on 117 new homes in September, a slightly upward tick over the past few months.)
If anything has been holding the market back, it's a lack of inventory. Some homes continue to receive multiple offers within a few days of being listed, offers that industry observers say are at times higher than the asking price.
While that's been a good trend for sellers, buyers are paying the price -- not only are available homes hard to find, the tight market has sent prices to new heights. Consider this: In early 2020, the average sale price for an existing home in the Fayetteville market was about $155,000. In March 2020 (the month the pandemic took hold in North Carolina) that had jumped to about $168,000. Last month, the average closing price for a pre-existing home here was nearly $215,000. (July's $230,000 is the standard-bearer so far in this boom.)
In previous conversations with the Greater Fayetteville Business Journal, real-estate veteran Ralph Huff said a "perfect storm" of factors was driving the market, including a new-construction hangover from the 2008 housing bust along with current supply-chain issues and a large generation of Americans hitting their prince home buying years.

By the numbers
SEPTEMBER 2021

Existing Homes
Total closed: 1,040
Total value: $223,256,981
Average price: $214,670
New Homes
Total closed: 117
Total value: $34,278,765
Average price: $292,98
AUGUST 2021
Existing homes
Total closed: 1,014
Total value: $228,500,561
Average price: $225,974
New Homes
Total closed: 109
Total value: $31,334,237
Average price: $287,470
SEPTEMBER 2020
Existing Homes
Total closed: 846
Total value: $160,250,520
Average price: $189,421
New Homes
Total closed: 114
Total value: $31,859,662
Average price: $279,471
Source: Longleaf Pine Realtors MLS statistics

---
Copyright © 2021 Enhanced Media Management Inc. dba Greater Fayetteville Business Journal
This story may be displayed, reformatted and printed for your personal, noncommercial use only and in accordance with our Terms of Service located at https://bizfayetteville.com/useragreement.