New Year, new house: Home flipping meets a need in market, industry experts say
By Scott Nunn, posted Jan 11, 2022 on BizFayetteville.com
---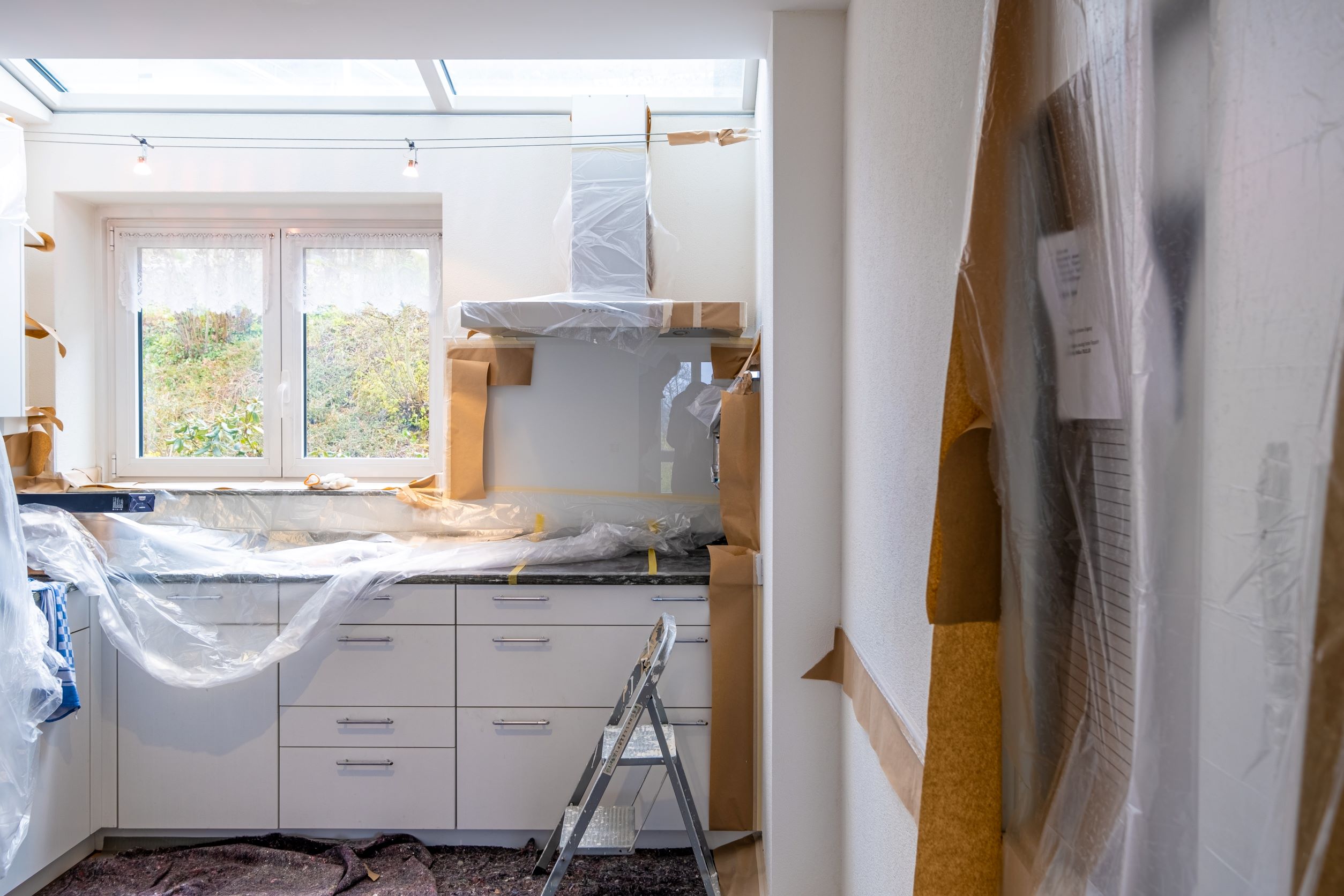 Is the housing market too hot for flippers?
The flipping concept is straightforward – people buy distressed properties, fix them up and try to resell them for a profit – usually a very healthy one. Flippers often buy foreclosed properties, short sales from banks or at tax-default auctions.
Despite the high visibility on reality TV, billboards and social-media advertising, flipping makes up only a small part of the U.S. housing market. According to the property-data tracker ATTOM, 5.7 percent of U.S. home sales in the third quarter of 2021 were flips – about 1-in-18 of transactions.
Although the share of sales that are flips has been tracking higher, another key data point has not – profit margins. According to ATTOM, both gross and net profits in the flip sector are at their lowest levels since 2011.
(Figures for the Greater Fayetteville area were not immediately available).
So what's driving the change? It's basic supply-and-demand dynamics, according to Simon Stevenson, a professor at Old Dominion University and an expert on real estate investment.
"A lot of the research on flipping hows that it tends to be more prevalent during good but not extremely strong markets," Stevenson told the Greater Fayetteville Business Journal (GFBJ).
Stevenson, who is co-editor of the Journal of Real Estate Portfolio Management, said that since flippers have to buy properties before they can rehab and sell them, they are facing the same shortage of houses and related market pressures as any other homebuyer.
Not only are flippers finding it hard to find homes to buy, the current sellers' market has pushed up prices. So when they finally do find a home to buy, they are paying more for the upfront investment, which can cut into profit margins.
"The thing to always remember is that given the transaction costs in housing, there needs to be a significant price movement to make a flip profitable," Stevenson said.
David Sattelmeyer, a realtor with Century 21 Liberty in Fayetteville and immediate past-president of Longleaf Pine REALTORS, began his real estate career in 2005 as an investor and home flipper. Since becoming a licensed realtor in 2009, Sattlemeyer has continued to work closely with property investors. He agrees with Stevenson that the current sellers' market has thrown a curve at the traditional flipping formula.
"It is challenging to do a flip right now because there is a shortage of supply of homes," Sattlemeyer said. "When the market favored the buyer, you could get a house at a good price, make the needed repairs and sell it for a decent profit. Now it's an extreme sellers' market, with a big shortage of homes available for sale."
Stevenson said that these "very strange" times for the market have rewritten the rules for flippers. Because of the shortage of homes for sale, flippers and other investors are challenged right out of the gate. Basically, if they can't find a home to buy, they don't have anything to flip. When they do find homes to buy, investors are having to pay more than in the past, which, once again, can eat away at margins, something the data from ATTOM bears out.
"Home flipping produced another round of competing trends in the third quarter of this year as more investors got in on the action but got less out of it," said Todd Teta, chief product officer.
Even though the deck is stacked against them more than in recent years and profit margins are shrinking some, Teta said the return on investment is still strong enough – and arrives fast enough -– to keep players in the game.
"It's clear that declining fortunes weren't enough to repel investors amid a typical scenario of 32 percent profits before expenses on deals that usually take an average of five months to complete," Teta said.
With profit margins still healthy but facing some pressure, Stevenson expects investors to continue down the same road, though likely with more caution.
"I suspect that there is going to be, in most markets, a period of reflection as things (hopefully) get back to something like normal," he said. "The market has been so unusual over the last 18-24 months and it has varied so much between different locations."
Stevenson points out that flippers rely on building materials and laborers – though obviously not to the same extent as new-home builders – as well as the money needed for the initial purchase and necessary rehab work. That means they will feel the impact of ongoing supply-chain disruptions, labor shortages and indications that mortgage rates could be increasing.
Since flips represent such a small percentage of total home sales, observers say the practice's impact on local markets is mostly negligible. Sattlemeyer is a fan and believes that, if executed correctly by both the seller and the buyer, flipping and similar property-investment strategies are a win-win and fill the price niche between new and existing homes.
"Everybody benefits from this when it's done right, which, from my experience, is the vast majority of the time," he said. "You're taking homes that sometimes aren't even livable anymore and making them not only livable, but sometimes making them essentially maintenance free."
"They're often getting everything brand new, so you've taken an old home, sometimes taken it down to the bone, and effectively changed the age to where it's almost like new construction."
According to an official with the National Association of Realtors, that work benefits more than the buyer, who often is getting a house with new-home features but less than new-home prices.
"Flipping helps relieve the housing shortage somewhat in the case where the home is vacant/unused because it is in such bad condition," Gay Cororaton, a senior economist and researcher for the National Association of Realtors, told the GFBJ. "Once the home is renovated and made habitable, it adds to the housing supply."
Longleaf Pines REALTORS President Amanda Smith, a broker with Townsend Real Estate and current president of Longleaf Pine REALTORS, says house flippers are being squeezed by current market conditions.
"We haven't seen as many flipped homes for this reason," Smith said. "Inventory remains low nationwide, which makes it difficult for investors to find homes to flip."
"When they do find a home, they're paying more for it than in previous years," she added. "That can be problematic since they need the numbers to work … to turn a profit.
Stevenson tends to agree with those takes, but cautions against potential negative impacts, such as gentrification.
"What if locals are priced out of a market? Who will live there? Who will buy the properties from the flippers?"
The danger, he said, is that you change the nature of a market from one with predominantly owner-occupiers to one dominated by investors and with more temporary residents.
"It can totally change the nature and character of a neighborhood. This is where you often get the political fallout," Stevenson said. "While voters often want politicians to do something about run-down areas, the danger is that if the initiatives are too successful then those same voters may blame the same politicians for the outcomes."
At the same time, Stevenson doesn't expect the overall housing shortage that exists in many places to go away, which should continue to shape the market. And while he doesn't expect the market to stay as hot as it's been the past two years, he is predicting "medium heat."
As for the outlook for flipping and other property-investment strategies, Stevenson said that tends to be linked very closely to local market conditions as well as the specific market.
"The impact (of flipping) varies a huge amount over time and in specific locations. Sometimes it can dominate a particular neighborhood," he said.
The age of the properties in a neighborhood are key, Stevenson said.
"Newer suburbs don't tend to see flips play any significant role."
---
Copyright © 2022 Enhanced Media Management Inc. dba Greater Fayetteville Business Journal
This story may be displayed, reformatted and printed for your personal, noncommercial use only and in accordance with our Terms of Service located at https://bizfayetteville.com/useragreement.