Showcase Restoration: Longstanding Fayetteville business plans February grand opening for new facility
By Nicole Zappone, posted Jan 11, 2022 on BizFayetteville.com
---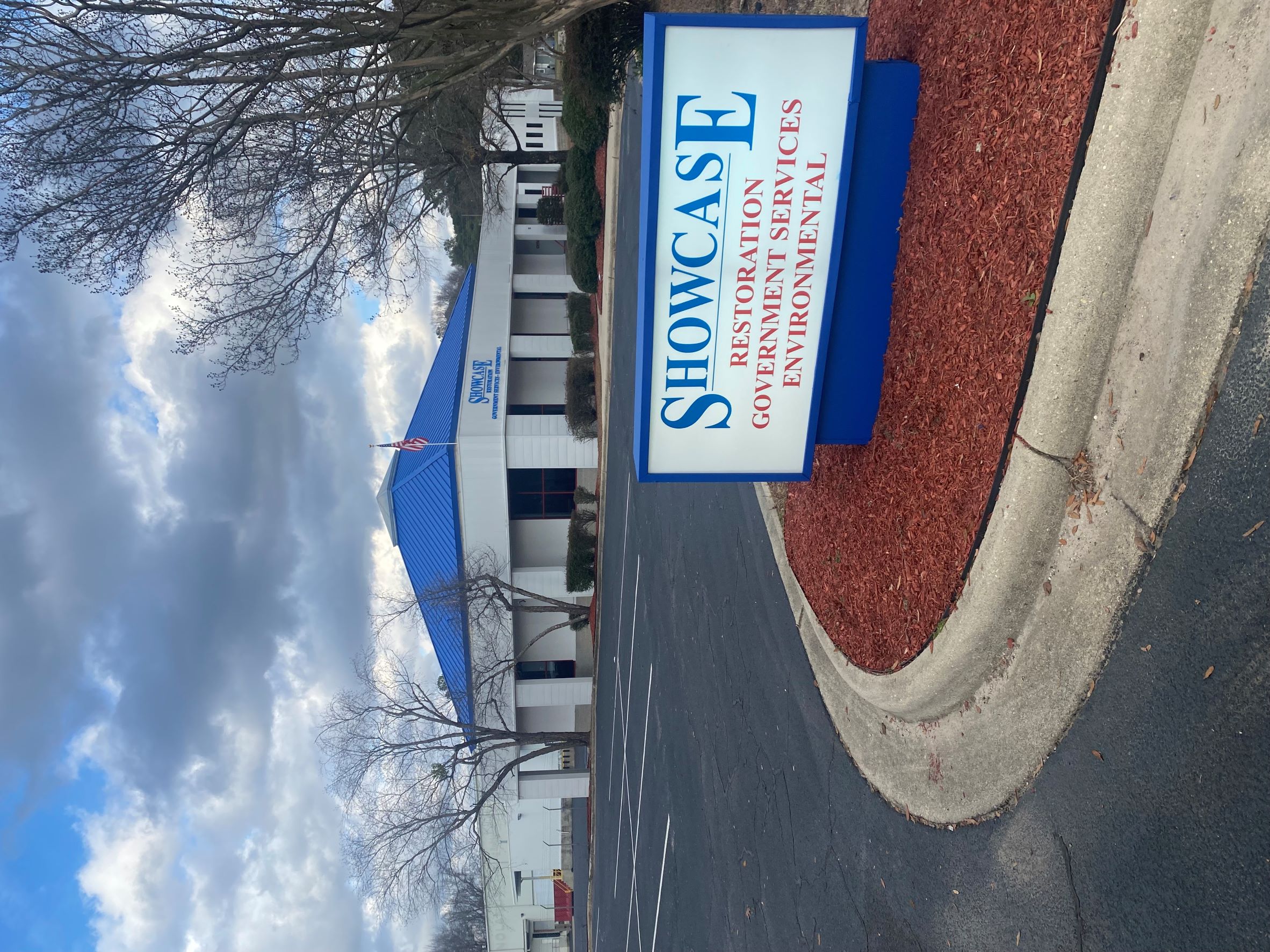 Showcase Restoration, a business that has been around since 1979 in Fayetteville, recently went through an expansion and moved into a new facility.
About four years ago, the company was facing a storage problem since a major portion of their capabilities is fire and water restoration. For those people suffering these disasters, they had to remove the contents of their house, clean everything that was in the house from smoke or water damage, and then store it while the repairs were completed. The company ended up in four different facilities with each one of them operating on an individual capability.
"We were so spread out that bringing everyone together for meetings and training became more and more difficult," said G. Wayne Etowski, president of Showcase Restoration. "Sometimes it was more than a week before we could ask someone how they were doing or if they had any problems that we needed to help them with."
It became apparent to Etowski that he had to get everybody under one roof.
In addition to finding a space for everyone, Etowski had to keep an eye out for a place big enough to accommodate their equipment and mission requirements. The search for the facility began about two years ago.
"First we had to find a building that would permit us to grow and then we had to put financing into place to make that happen," said Etowski.
In July 2020, they made an offer on the building, and the deal closed in April 2021.
To have such a place to accommodate comes with a cost. The building and land was over one million dollars in investment and then they are budgeted to spend another $450,000 in shaping the building to fit the company's needs.
"The best byproduct of this whole investment has been to bring our people together and to be able to work as teams recognizing the efforts of each of the distinct tasks that we perform in the restoration business," said Etowski.
Etowski believes that the company now has a place where they can train and bring new people on board and train them up.
While the company is not fully operational yet in the new facility, they have had a great fourth quarter. They are hoping to have their grand opening sometime in February 2022.
Etowski says that bringing everyone together has increased synergism within the organization and enabled them to tighten their scheduling and get people back into their homes much faster.
Showcase Restoration is a company built on the core values of keeping their promises and providing superb customer service.
The company was originally founded as a construction company with chainsaws, a backhoe, and two dump trucks. By the mid-1980s, Etowski made the decision to focus on restoration services. For over 40 years, they have been serving communities across Eastern North Carolina, including Fayetteville, Wilmington, Lumberton, Southern Pines and the surrounding areas.
It is known across the Carolinas, that from June to November, there is always the potential threat of hurricanes and tropical storms. During these times of uncertainty, it can be difficult to figure out after a flood, whether from a storm or a plumbing failure, where to go to have your home repaired. The heat and humidity of the Carolinas can create additional concerns in your home or business such as mold. Disasters like house fires and building fires take place all year long.
Today, they are a much different company with over 30 vehicles and almost 40 employees. They have built up the company to become a full-service Restoration company that handles services from drying out your home or building, to packing out your home building to completing the repairs.
Showcase Restoration started on Yadkin Road completing work for active duty and retired military families. Now the company belongs to organizations that when disasters happen within the travel area, they can respond with their equipment and trained personnel. They are able to communicate and train their employees effectively, while improving services to the customers.
In addition, the company also offers disinfection and infection prevention, including COVID-19 disinfection and cleaning, along with other Biohazard Mitigation services, emergency response planning, construction renovation and remodeling, and contents restoration services.
For 24-hours a day, 7 days a week, year-round, Showcase Restoration has professional, certified, licensed, and insured disaster restoration team on-call.
As for the new facility, Etowski said that accomplishing it was really a team effort. "Jim Sebring of Fidelity Bank was our cornerstone and Lewis Rogers, of Befcor helped us with the SBA. I can't say enough about everything Robert Patton Jr. who is VP of the Fayetteville/Cumberland Economic Development Group and Buddy Jenkins of Jenkins Consulting Engineers for helping us with the hurdles of building reconfiguration, and the ins and outs to get the building ready for occupancy."
---
Copyright © 2023 Enhanced Media Management Inc. dba Greater Fayetteville Business Journal
This story may be displayed, reformatted and printed for your personal, noncommercial use only and in accordance with our Terms of Service located at https://bizfayetteville.com/useragreement.