Properties for development, Moore Real Estate, Inc. finds success by specializing in vacant land
By Jenna Shackelford, posted May 12, 2022 on BizFayetteville.com
---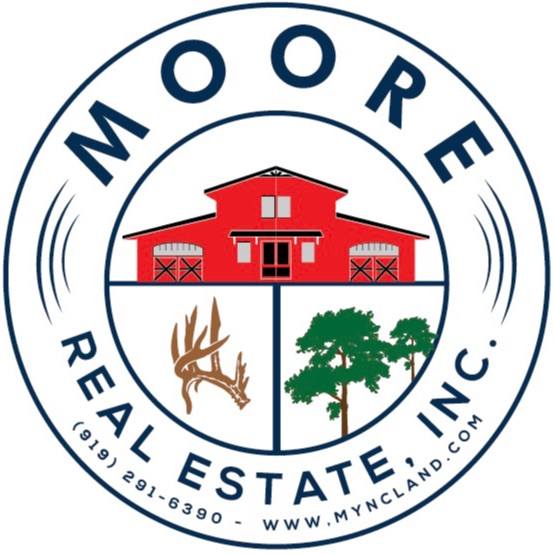 The Lillington Area Chamber of Commerce will soon host a ribbon cutting for Moore Real Estate, Inc.
Moore Real Estate, Inc. is a firm that specializes in vacant land sales throughout the Carolinas and Virginia.
Among the properties it deals with, rural estates, residential development, recreational and hunting, and farm and timberland properties are included.
The firm is a new member to the chamber. Originally, the ribbon cutting was scheduled for May 3 but was postponed; a new date and time are in the works.
Born and raised in North Carolina, owner Doug Moore's love for land began when the "joy of playing in the dirt and the pride of improving the land" led him to start a grading and landscaping company over 20 years ago, he said on his website. Growing up, Moore spent weekends and summers with his grandparents on their farm, which he credits for his work ethic and respect for land and the outdoors.
"We do real estate but a different type. I don't do any houses. All we do is vacant land. We typically don't do anything under about 50 acres. A lot of residential development land, hunting land, farm land, timberland," Moore explained.
"There's the competition you deal with with residential agents, especially in this market. Everybody's got their license now," he said. Additionally, he has enjoyed that there have been less
disclosures and needs for inspections with land.
"I don't have the personality to sell houses," he laughed. "I've got several friends who are residential agents. I talked to one yesterday and he's got a client and he's shown him 56 houses so far... Land is – you like it or you don't. You don't change the color of the trees or anything. What they are is what they'll be, so that's why I like land."
To learn more about Moore Real Estate, Inc., visit www.myncland.com.
---
Copyright © 2023 Enhanced Media Management Inc. dba Greater Fayetteville Business Journal
This story may be displayed, reformatted and printed for your personal, noncommercial use only and in accordance with our Terms of Service located at https://bizfayetteville.com/useragreement.