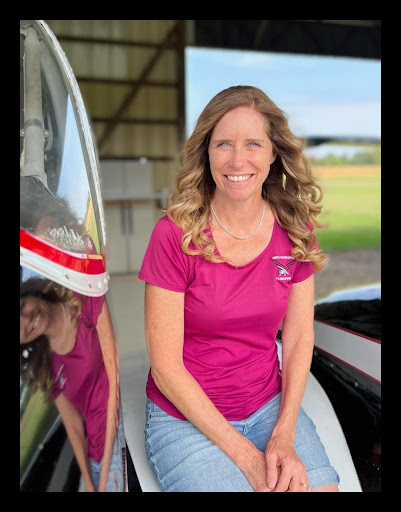 The National Association of Flight Instructors is proud to announce that NAFI member Elayne Humphrey has earned accreditation as a NAFI Master Flight Instructor.
Humphrey recently served as one of the flight instructors for Fayetteville Regional Airport's ACE Academy.
In the past five years, Humphrey has gone from student pilot to CFI, CFII, MEI, and earning a seaplane rating — a highlight of her flying time thus far. She won the Ladies in Flight Training scholarship and trained in floatplanes in Talkeetna, Alaska. This led to a great relationship with Alaska Floats & Skis at AK8 where she created and leads a yearly CFI intensive course.
Humphrey's goal is to inspire others to know that they can do "it" — whatever "it" is for them. At every stage of flight training, she has sought to help people have confidence to pursue their dreams. Each new adventure has opened more possibilities for her to give back to the aviation community. To inspire others, during the month of May for the anniversary of her first lesson, she gives away free lessons.