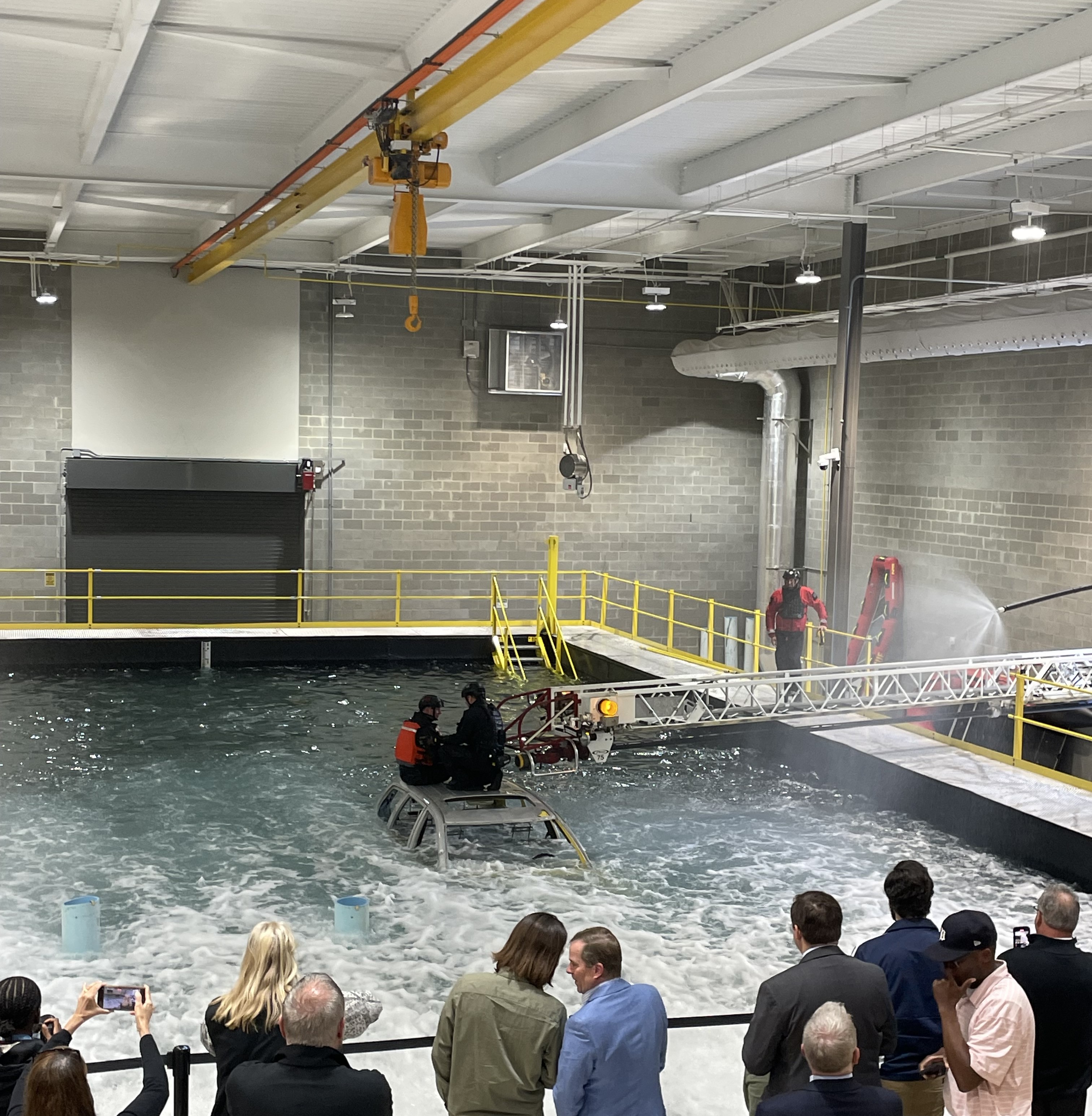 Fayetteville Technical Community College has built a specially designed indoor facility to provide swift water rescue training.
FTCC held a ribbon-cutting at 2 p.m. today, Nov. 13, for the school's new Swift Water Rescue Training Facility, which is part of the Dr. J. Larry Keen Fire & Emergency Training Complex at 775 Tom Starling Road in Fayetteville.
"Here in Cumberland County, We've seen the dangers and the difficulties from widespread flooding caused by hurricanes and severe storms…It is essential that our responders have access to the absolute best and most accessible training for water rescue and other emergency disaster situations," remarked FTCC President Mark Sorrells at the ribbon-cutting ceremony.
This is the only indoor Swift Water Rescue Training facility on the East Coast of the United States. It provides emergency responders with an opportunity to train year-round for a variety of rescue situations in a controlled environment that is not dependent on weather, time of day or the usage or flow rates of rivers and other bodies of water.
Fathom Tanks is the provider of the swift water simulation technology.
The SWRTF contains a 140,000-gallon tank, ten pumps that can blast water at a flow of up to 7 knots, and the ability to simulate a variety of training scenarios, including different weather, water temperatures, obstacles and rescue challenges, including simulated rescues at night.
Rescue teams up and down the east coast have already signed up and are eager to train in Fayetteville because of the new facility. "The financial and safety benefits of technology like this is a game changer for rescue departments throughout North Carolina," shared Christine Crum, PR Consultant for Fathom Tanks.