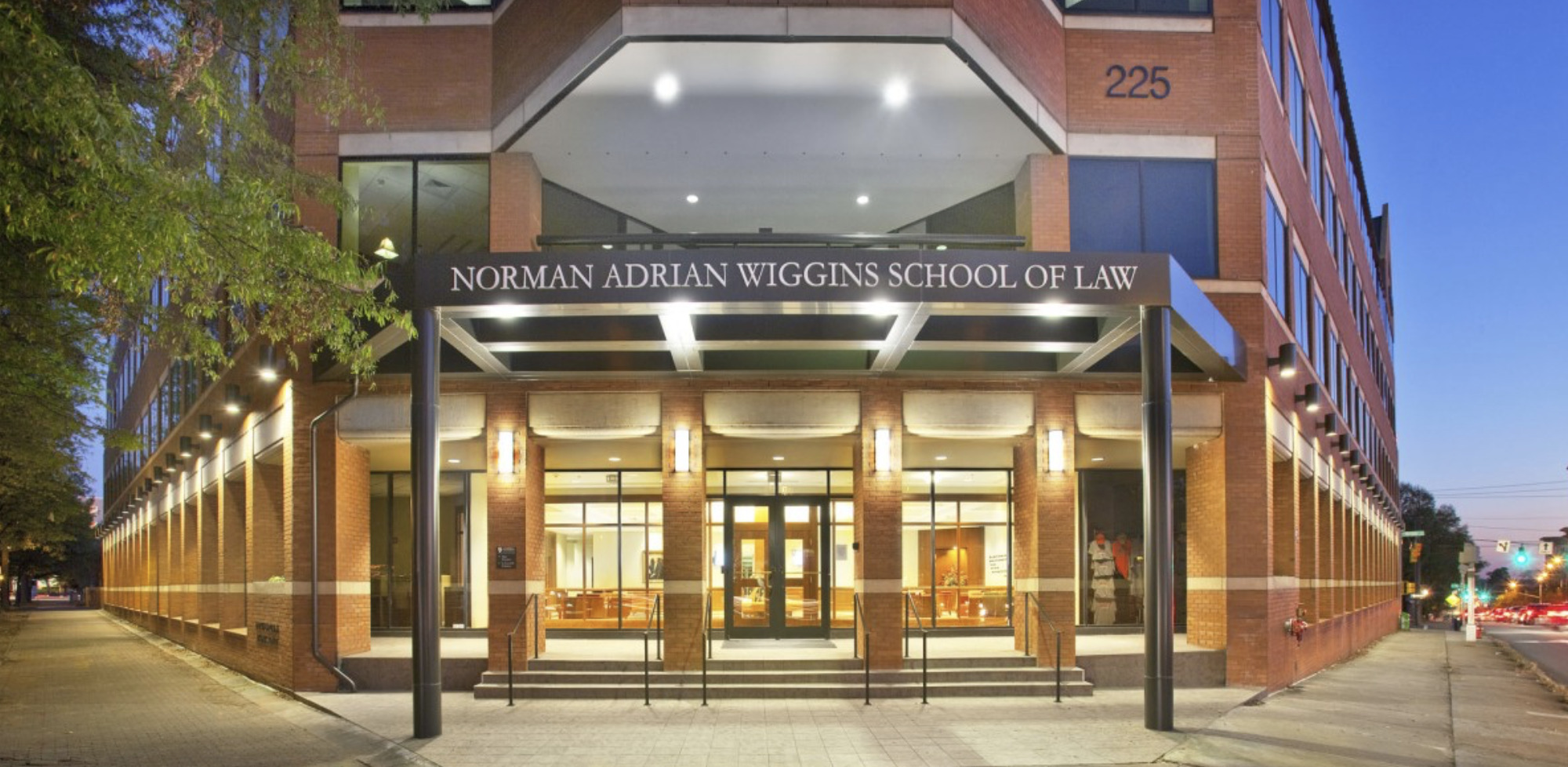 Campbell Law School is offering a new two-day Trial Advocacy for Lawyers CLE on Nov. 10-11 for newly licensed attorneys with little to no trial experience.
This 14-hour course will teach basic trial advocacy skills ranging from jury selection and openings to direct and cross-examinations to closing statements, said Professor Chris Cox, director of the Campbell Trial Advocacy Center. The cost of the program is $999 and has been approved for up to 14 hours of CLE credit from the North Carolina State Bar.
"The intent of the program is to supply basic trial advocacy training to individuals without training or to those who need a refresher," Cox explained in a press release.
Instructors include Kristen Beightol '01, Kim Dixon '15, Glen Gerding '96, Hoyt Tessener '88, Bo Walker '06 and Professors Rick Glazier, Mary Ann Matney '17 and Dan Tilly.
Campbell Law's competitive trial advocacy program consistently ranks among the best in the country, according to U.S. News and preLaw Magazine. In its Winter 2023 issue, preLaw Magazine marked Campbell Law's sixth consecutive appearance on the annual list since 2017. Campbell Law received a graded score of A again this year and is the only law school in North Carolina to make this year's list.
"Advocacy is our hallmark," Dean J. Rich Leonard said in a press release. "Our graduates are ready to perform and lead from the moment they pass the bar exam. Our hands-on curriculum and culture deserve recognition for the results they produce."
Inside the classroom, Campbell Law has a tradition of training lawyers to be persuasive advocates for their respective clients. Standing behind the commitment to advocacy teaching is the premise that every lawyer will advocate for something in their role as an attorney-counselor.
One of the secrets to Campbell Law's success is that advocacy training begins in students' first year and continues throughout each of the three successive semesters in which students are enrolled, said Tilly, who is the current Associate Dean of Academic Affairs and the former director of the law school's Competitive Advocacy Program. Advocacy training continues in the second and third years with required offerings in Evidence and Trial Advocacy, and an array of upper-level electives tailored to civil, criminal and alternative dispute practices.
"In addition to receiving experiential training, every Campbell Law student is required to learn the doctrinal law governing the admissibility of evidence in the courtroom by taking Evidence," Tilly explained in a press release. "Campbell Law's required Trial Advocacy course is divided into large lecture and small performance sections. Students learn legal concepts and practice theories collectively before dividing into small group sections within our class courtrooms for performing individual trial components. The course is constructed to more closely reflect current litigation and the rigors of legal practice. While not all students will end up practicing in a litigation environment, every effort is made to ensure that students develop the skills necessary to become successful practitioners."
Another contributor to the advocates' competitive success is the G. Eugene Boyce Center of Advocacy, which was established in September 2015 with an $8 million-plus gift. The center comprises three competitive courtrooms, conference rooms and a suite of adjoining offices. More than $450,000 in start-of-the-art technology upgrades have been added to the center since it opened.
"Campbell Law is committed to training each and every student in courtroom advocacy," Tilly continued. "Our required curriculum puts students through the rigors of procedure, evidence and trial advocacy so that every single Campbell lawyer is prepared to walk into any courtroom with skill and confidence."