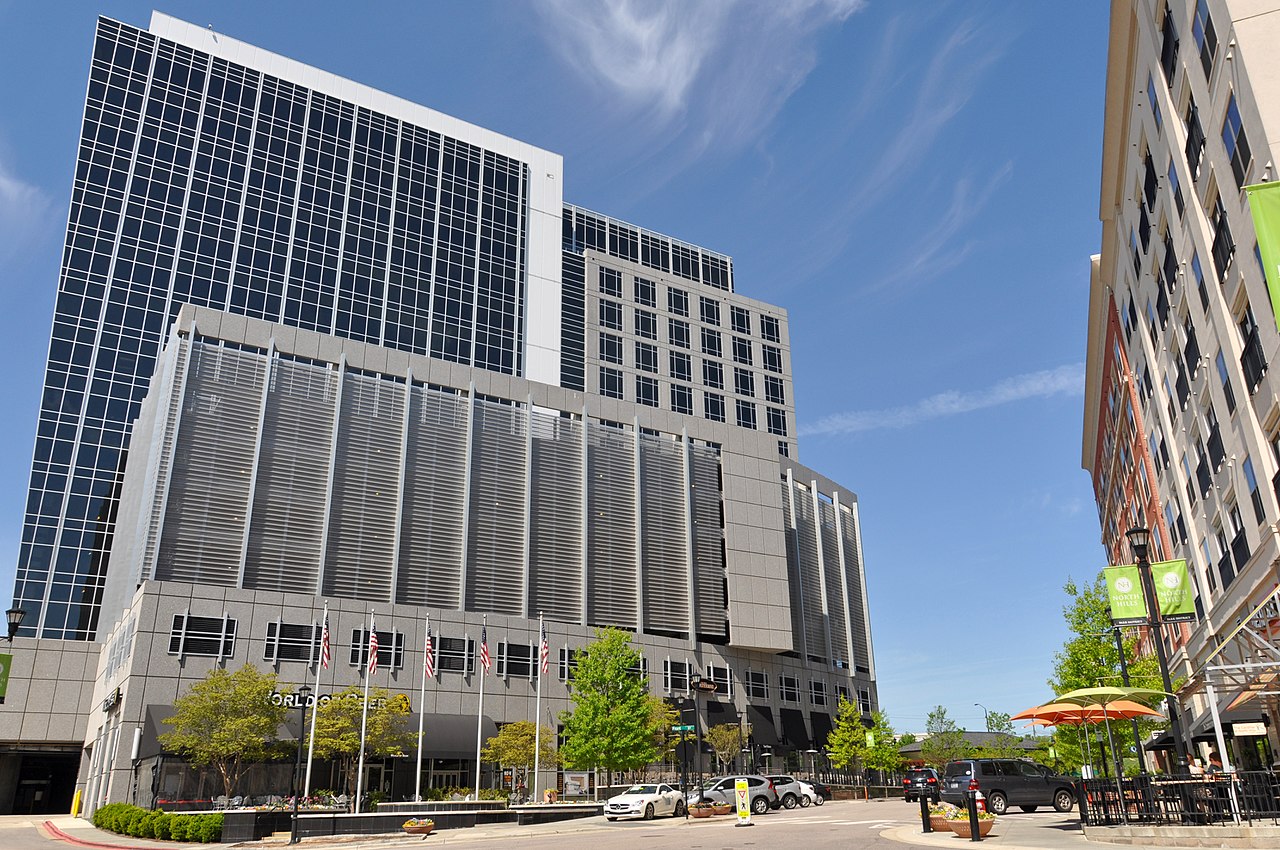 A fast-growing, locally based business that gets people into new houses has a new home of its own. But it's not in Fayetteville. According to the Triangle Business Journal (TBJ), Fayetteville-based McKee Homes moved its headquarters from its Hay Street location to the 17-story Captrust building in the North Hills section of Raleigh earlier this month. The homebuilding company had been based in Fayetteville since it was formed in 2010 by brothers Pat and Mike McKee.
In the July 16 TBJ article, company president Trish Hanchette said the decision to relocate was based on Raleigh's status as McKee's top market. Convenience also was a factor, Hanchette said, noting that all of the company's leadership team live in Raleigh.
McKee operates exclusively in North Carolina where, in addition to Raleigh, it serves markets in the Fayetteville-Moore County and Wilmington-Brunswick County areas. The company, which has 71 employees, was based at 109 Hay Street, adjacent to Market Square. Although the headquarters operations have moved, McKee will still have a physical presence in Fayetteville.
"Fayetteville is where McKee Homes began over 10 years ago," the spokesperson said. "We actually just finished a renovation of our Fayetteville Design Studio."
The studio (also at 109 Hay Street) gives customers the opportunity to personalize their homes, according to McKee's website.
Hanchette told the TBJ that even before the pandemic, the company had a hybrid work environment, with employees working remotely from London and Germany. She said that while McKee will continue that model, the company has established regular office days "so we could get that innovative thinking platform and people working together face-to-face."
"All of our associates who were based in Fayetteville are now coming into the new Raleigh office and working a hybrid schedule or are continuing to work remotely," a company spokesperson told the Fayetteville Business Journal on Tuesday.
The McKee brothers both had previous experience in construction when they decided to form their own homebuilding and development company. Pat's wife, Julie Russo, left the teaching field in 2012 to help with day-to-day management of the company. She is also a co-owner.
The three owners are always involved in the business, the spokesperson said, but the day-to-day management resides with Hanchette and the leadership team.
The movie comes amid an unanticipated surge in home sales. When COVID first emerged, many analysts predicted the housing market would take a big hit. But after a few rough months in the pandemic's early days, the market roared back and has remained red hot, with the greatest challenge a shortage of homes for sale rather than a lack of interested buyers.
In addition to single-family homes, McKee also builds townhomes, popular options for retirees and others perhaps looking to downsize. The high cost of land in many North Carolina markets also has increased the demand for townhomes.
"We do townhomes in the Southern Pines market, the Pinehurst market and in Raleigh today," Hanchette told the Greater Wilmington Business Journal in March. "We're definitely looking to expand our townhome footprint in all of our markets."
In 2020, McKee closed on 333 homes statewide, eclipsing its goal of 20% year-over-year growth. Year-to-date closings this year are currently at 198.
"We are on pace to meet our projected plan of 385," the spokesperson said.
Raleigh may be a better choice for McKee's headquarters, but the company is staying busy building homes in the Fayetteville market, which also has felt the double-whammy of high demand and low inventory.
McKee currently is developing homes in four communities in the region -- Bedford, Anderson Creek Club, Oakmont and Elliot Farms.
"We have several new communities in the pipeline with roughly 400 additional homesites within the next 12-18 months in the Fayetteville region," the spokesperson said.
Company officials credit McKee's success to its exclusive focus on North Carolina and engaging with the communities it serves, including supporting a variety of charitable causes. After the McKees' father died in 2010 from complications of Alzheimer's, the Joe McKee Memorial Alzheimer's Fund was established and is funded by a portion of every sale.
McKee Homes is participating in the Walk to End Alzheimers in October, and the Fayetteville team has already raised $10,225, just shy of its $10,500 goal.