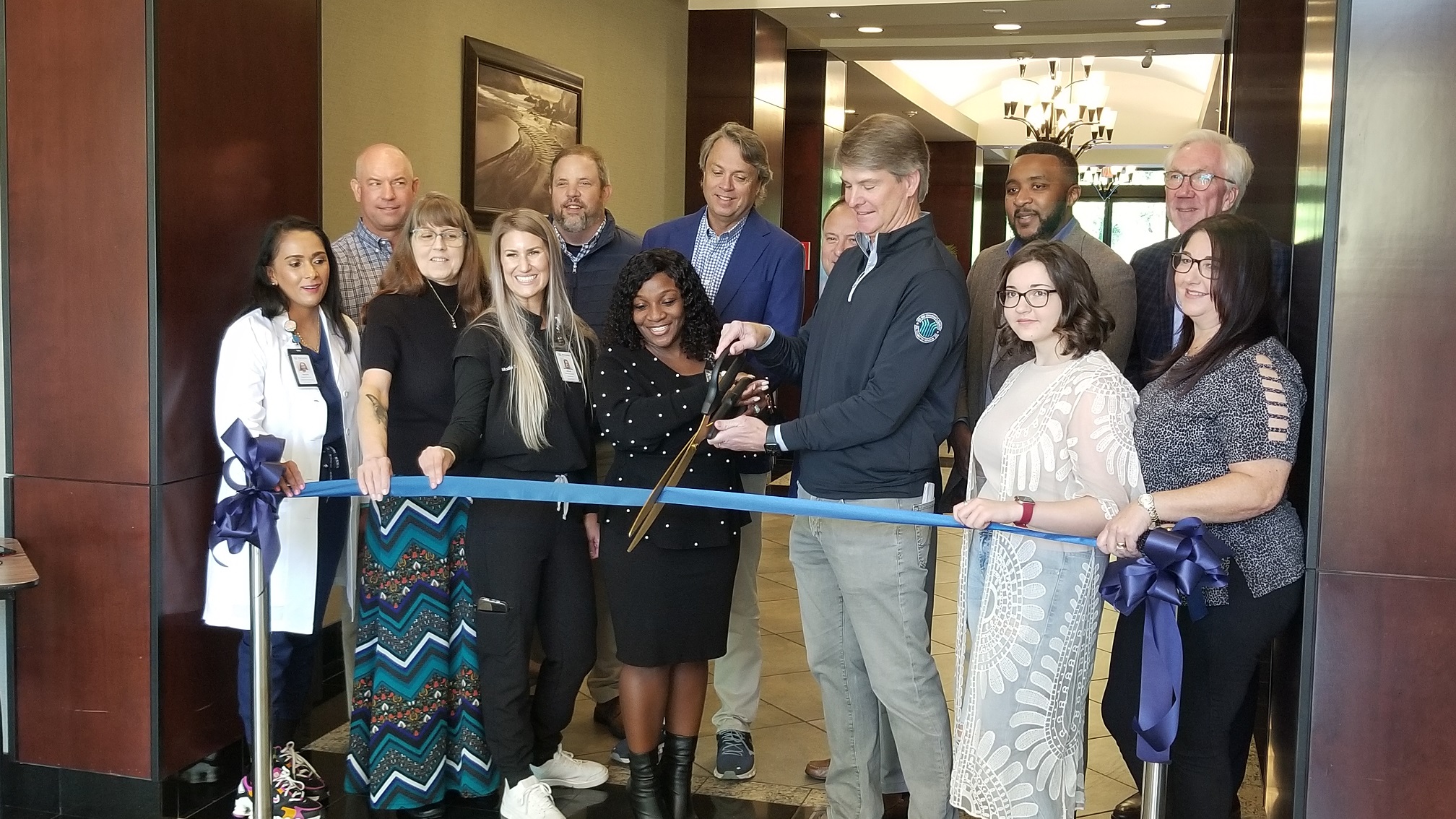 Palmetto Infusion partnered with the Greater Fayetteville Chamber of Commerce to host a ribbon-cutting and tour of their new facility located at 2301 Robeson Suite 302 in Fayetteville on Wednesday. The facility is Palmetto Infusion's first ambulatory infusion clinic located in the city.
"It's always so exciting to come to a new market. Fayetteville is a market we've had our eye on for quite some time. It's such a great community and one that we wanted to be a part of for a couple of years," said Chief Real Estate Officer Thomas Otis. "We are a 22-year-old company and we've been doing this in South Carolina for 15 (years.) The first 15 years, really five years ago, we decided to bring these life-changing therapies to other markets and so we really pushed through North Carolina and Fayetteville is the latest example of that. We're just so delighted to be here and think that this is a market that really needs what we do."
Founded in 1999, Palmetto provides comprehensive ambulatory services to both acute and chronically ill patients, such as those with Lupus, Multiple Sclerosis, Crohn's Disease and Rheumatoid Arthritis.
The 2,733-square-foot infusion clinic adds 17 additional chairs to accommodate the ever-increasing need for accessible ambulatory infusion services. The treatment area is set up to allow patients to feel as comfortable as possible.
"You know, what we do is bring life-changing therapies to people who don't have great access to it already. These centers like the one upstairs here at 2301 Robeson, they really provide great access for people to get their life-changing therapies at a lower cost. And I think that's the reason we've been so successful and really the communities that we've gone into really benefited from that…you really want to try to get the word out that we're here because access to what we do is super important" added Otis.