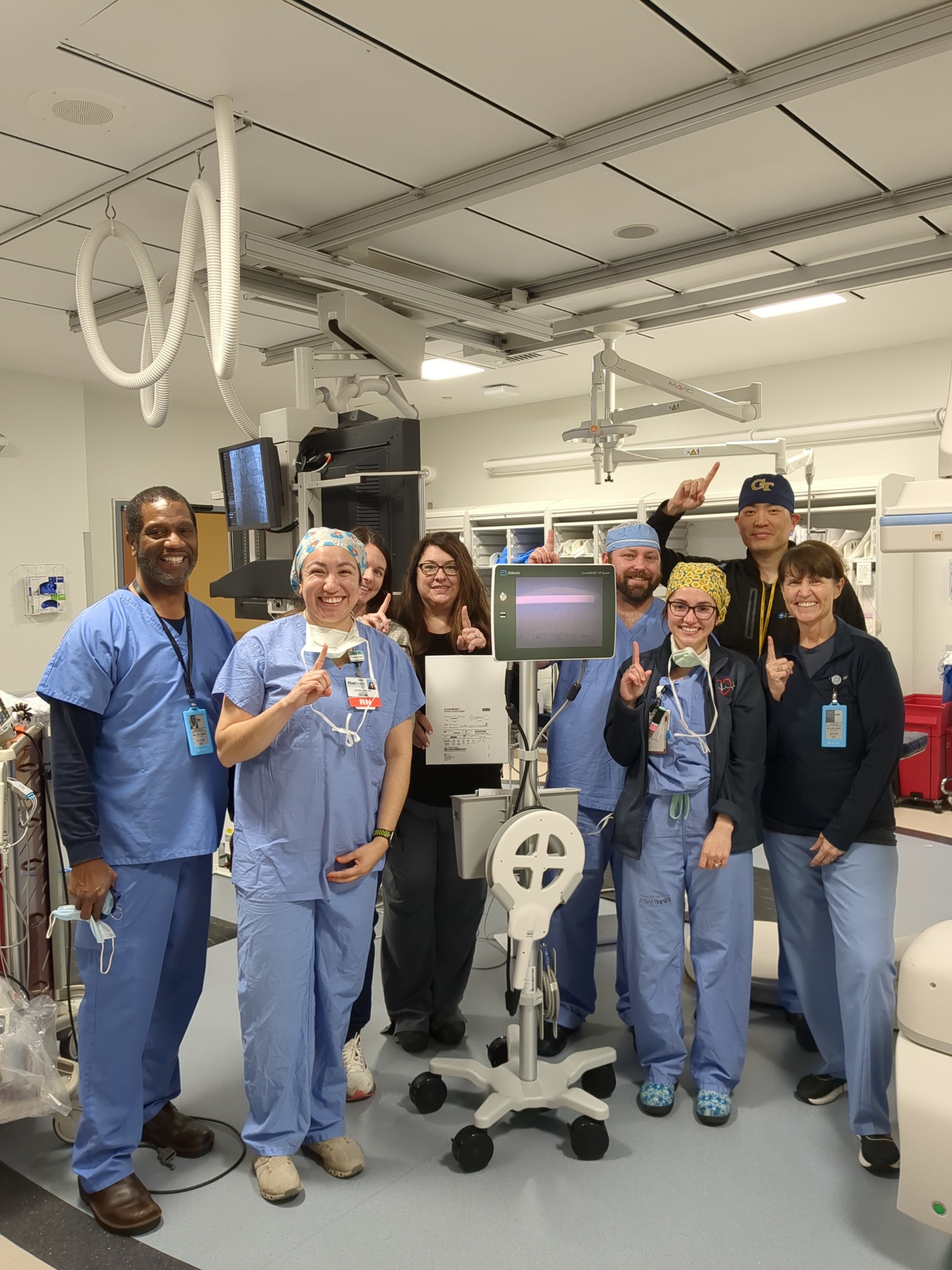 FirstHealth's Heart Services team recently began offering a new treatment option for heart failure patients that allows physicians to remotely monitor the function of the heart. The CardioMems HF System helps physicians prevent worsening heart failure, lowers mortality rates and improves quality of life.
"An early sign of worsening heart failure is worsening in a measurement of the pressure in the pulmonary artery, which is a surrogate marker for the patient's fluid status," Sun Moon Kim, M.D., a FirstHealth interventional cardiologist, said in a press release. "This pressure can increase before symptoms might develop, and in the past, we were only able to monitor pulmonary artery pressure at a single moment in time through a heart catherization at Reid Heart Center."
The CardioMems system offers a solution to this previously limited method of monitoring. The sensor is placed directly into a patient's pulmonary artery during a minimally invasive procedure, and when combined with a home monitoring unit, allows patients to take daily measurements of
pulmonary artery pressure. The unit includes a device about the size of a pillow that allows
patients to wirelessly send readings to their doctor.
That data is available to care teams, which can allow for early medication changes before heart
failure symptoms worsen.
"We can track data at demand, allowing us to make better choices about the care a patient may need," Kim said in a press release. "This could include small changes to medications that can happen in between appointments or even decisions about more invasive procedures. It is a game-changer, because our ability to personalize care for people increases significantly."
Candidates for CardioMems include heart failure patients who suffer significant limitations in mild physical activity and those who have been hospitalized for heart failure in the previous year.