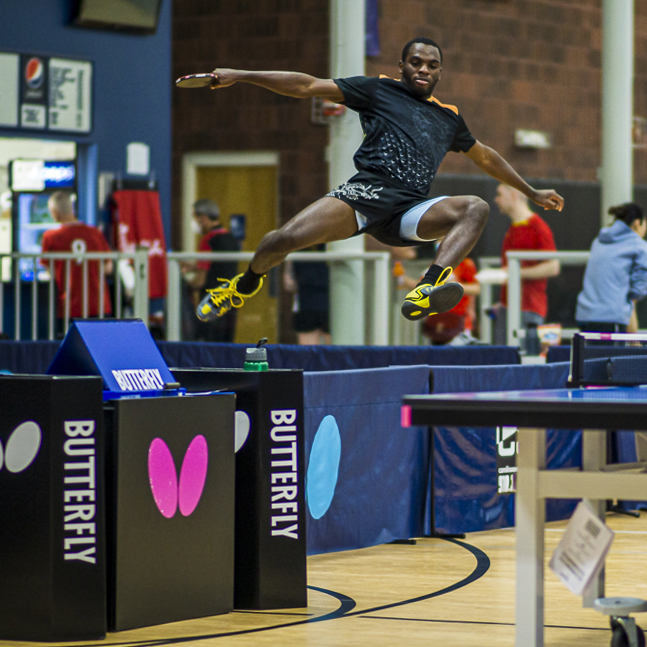 In basketball, they call it a "sixth man." Fayetteville's Ray Floyd and Charlotte's Davis Love III loved playing before hometown fans at North Carolina golf tournaments, for example.
But it's not only the competitors who value an at-home advantage. Groups that organize sporting events and other competitions also value a familiar setting and familiar faces. That's why Amy Karpinski, director of sports marketing for the Fayetteville Area Convention and Visitors Bureau, believes so strongly in building relationships.
"It's everything. If you can't build a relationship, you're not going to get their business," Karpinski told Greater Fayetteville Business Journal recently. "It's all about building and cultivating relationships. And if you sense you have an interest in what they're interested in, more than likely you're going to get that business."
"Maybe tomorrow they'll bring it here, or it may be five years, but if you show that interest in it, they'll bring it here," Karpinski said.
With moderate weather year round, a central location, several major venues and modest costs for things like lodging and food, the Fayetteville area has proved successful in landing various competitions.
"Whether chess or speed cubing, all the way up to football, baseball, basketball, cricket, I'll book it," Karpinski said.
Two events the FACVB recently hosted are good illustrations.
In April, the American Junior Golf Association held its 2021 Junior Open at Anderson Creek Golf Club, in Spring Lake. And in the first week of September, USA Table Tennis held its Butterfly Cup at the Freedom Courts Sportsplex. It's the biggest such event on the East Coast, Karpinski said. With 40 tables of play and $6,000 in prize money, the event drew people from across the nation and one international player -- people who, in turn, contributed to the Fayetteville-area economy.
And building such relationships goes beyond sporting events. While they likely wouldn't call it a "homecourt advantage," Karpinski said attracting events such as religious conventions and military meetings and reunions is much easier -- and more likely to succeed -- when the group is familiar with the venue and the community.
For one thing, it means there are fewer surprises. For sporting events, Karpinski said, the competitors want to focus on their game, not how long it takes to get to the venue or when hotel rooms will be ready. So whether a competitive event or a convention, the participants and also the organizers want the location to feel like home.
On average, about 75 percent of sporting events held here are organized by a person or group outside the region, Karpinski said.
And as an organizer of events herself -- she is head of the Cape Fear Table Tennis Club--, Karpinski has some insights on what groups are looking for as well as what they are not looking for, a skill-set she believes gives the FACVB its own advantage in recruiting sporting events.
"Because I run tournaments myself, I know how hard it is," Karpinski said.
The Cape Fear Table Tennis Club hosted the 2021 Butterfly Cup. The company Butterfly produces high-performance table tennis equipment.
"I know that any little thing I can take off the shoulders of a tournament director is one less thing they have to worry about." As with nearly all aspects of life over the past year or so, the COVID-19 pandemic has had an impact on sporting events. And only some can shift to Zoom meetings.
Some events, such as gymnastics, have shifted to "virtual meets," in which routines are filmed at gyms and then later scored by a remote judge.
Even with in-person events, however, technology is increasingly playing a more important role in the convention business.
"We really want to delve into the very lucrative E-Sports market," said Karpinski.
E-Sports essentially is a form of competition using video games. While such tournaments have been around for a while, in recent years there have been more players competing professionally, and some colleges offer scholarships to players on E-Sports teams.
In October, Karpinski and Dorothy Strahley of the Crown Complex will travel to Las Vegas for an E-Sports business summit with the hopes of drawing an event to Fayetteville.
"It's basically, you know, video games," Karpinski said. "They have [tournaments] all over the country and there's hundreds of millions of dollars that go into this. The Crown's already working on updating their facilities with high-speed internet, things like that."
Although competitors usually bring their own computers, adequate technological infrastructure needed to support the events must be in place, she said.
Another non-traditional competition is speedcubing or speedsolving, which involves finishing combination puzzles -- most famously a Rubik's Cube -- as quickly as possible.
"Speed cubing is very interested in running a state championship here, but they're waiting for COVID to die down," Karpinski said.
Karpinski also is in talks with a group looking to bring a national Beep Ball tournament here, a sporting competition for the blind and visually impaired.
"I'm constantly researching new sports and different things I'm trying to get," Karpinski said. "I'm just constantly learning."
While she believes it's close relationships that can seal a deal, Karpinski said Fayetteville also benefits from its location -- just off Interstate 95 and exactly halfway between New York and Orlando.
"That makes it very convenient, you know, and having the Crown and the Freedom Courts Sportsplex, which is a great venue for basketball, wrestling and boxing," Karpinksi said. "And we have some great directors in this area that cultivate tournaments here and are very good at it. The competitors want to come here year after year because the tournaments are so good."
With sporting events proving to be a winner, the FACVB hopes to better measure their impact.
"We are still working on the best way to capture accurate economic data," Karpinski said, adding that she's meeting with industry peers across the state to discuss that piece of the puzzle.
And while Karpinski makes sure she's thinking outside the box on what events to court, there are plenty of traditional sports looking for the "home-field advantage" and great location on which the FACVB prides itself.
"We'll be bringing some gymnastics and cheerleading here … and boxing wants to run two or three more events next year," she said. "It's just endless. There's so much out there."