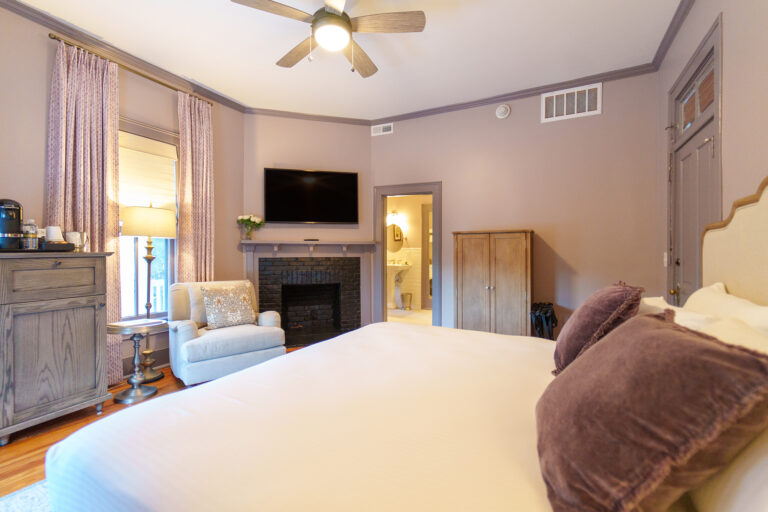 For more than 125 years, The Magnolia Inn has stood sentinel overlooking the Village of Pinehurst. After a year-long renovation that completely remodeled its guest rooms and interior, The Magnolia will once again begin greeting guests on Feb. 7.
The Magnolia is the second-oldest hotel in the Village, first opening its doors in 1896. Pinehurst Resort agreed to acquire one of the area's most iconic hotels — which also houses Villaggio Ristorante & Bar — in 2021, and shortly after, began to update the hotel's guest rooms.
"The Magnolia Inn will provide a unique and charming experience to the Resort and the Village of Pinehurst, and it is an experience unlike any other accommodation on property," said Pinehurst Resort's Director Of Hotel Operations Matt Chriscoe in a press release. "We can't wait for guests to begin creating their own stories and memories at this special landmark."
The Inn, which previously hosted 10 rooms, now houses eight refreshed spaces, blending modern elegance with The Magnolia's signature historic charm. Each room is comfortably sized and architecturally unique, with spacious sitting areas and bathrooms.
Guests staying at The Magnolia are able to enjoy all the Resort's amenities, and because of its central location in the Village, they can enjoy a truly local stay experience.
For more information about how to book a stay at The Magnolia, visit www.Pinehurst.com.