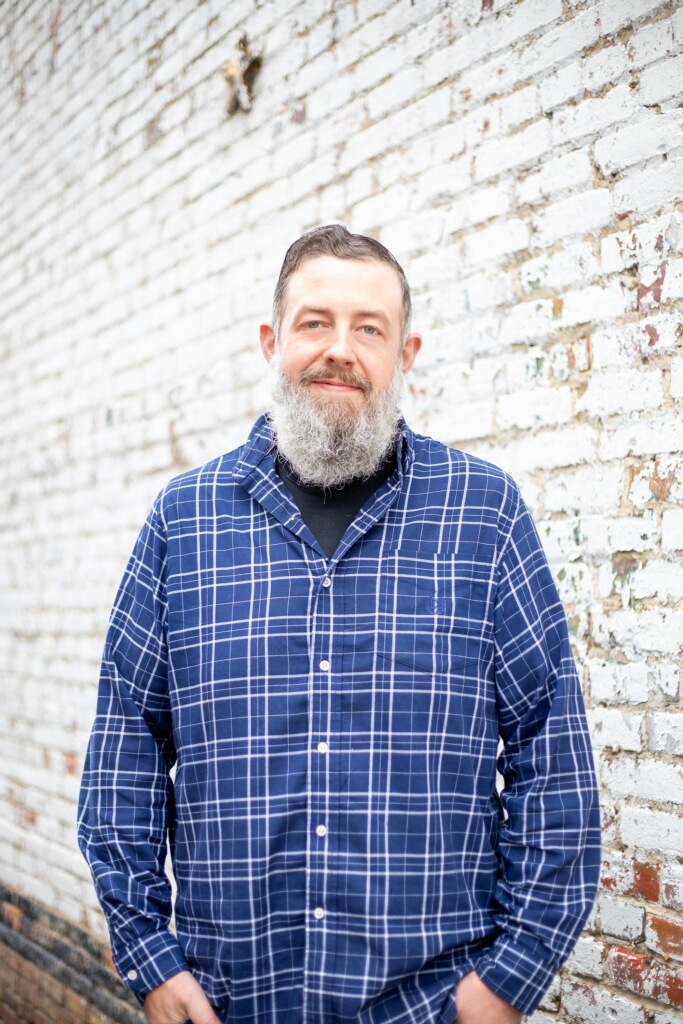 Businessman Wesley Johnson has notable community presence and shares insights on how to 'grow smart' in the business community. With honesty as his best policy, coupled with a strong sense of innovation, Johnson never stops looking for new solutions. Striving to further Dunn's economic growth all while still retaining that good smalltown character is one of his priorities, and he makes strides every day to pursue that goal.
GFBJ: You have been serving as president of the Dunn chamber and have been prominent in the business community of Harnett County for a long time now, what makes this area great for doing business?
JOHNSON: Balance. I'd say the balance the people expect reinforces the work life balance. Having spent time in other communities, both overseas and in a faster-paced urban landscape like in Auckland, NZ, that in comparison to in Dunn, the people here work hard but they play hard, and they value their space and their relaxing components.
One of my business partners says it's 'smart growth.' It's not just growth for the sake of growth but smart growth, and that seems to be an identifying characteristic of doing business here. Particularly the small businesses which I'm very engaged with, people that are looking at the lifestyle business, aren't necessarily looking at 'can I grow this into a franchise in every state in the US,' they're very much more so 'do I enjoy what I do?' And I think that mirrors the way I like to do business with all my ventures, that shared mindset is what I think makes us unique to this area.
GFBJ: Aside from your crowdfunded venture, Grain Dealers Brewery, you've been an environmental scientist for Wetland Solutions LLC. What spurred your personal interest in those areas?
JOHNSON: My background, my education, I've got two masters, one in environmental management, and one in commercialization and entrepreneurship. The environmental management side, I was more focused in on innovation and forestry. How do you innovate in a primary sector, how oil and forestry, those are your primary industries that typically don't innovate very fast, and NC has got a strong forestry background. So that got me interested in combining business and science. I tell people that my work with Wetland Solutions maintained my sanity. I get to spend time outside and walk around large tracks and drive around the state and gives me an opportunity to see a wide variety of development and strategies and different natures of communities, style, development, the way different local and regional governments engage with development, so I get to see that firsthand.
GFBJ: What would you say is the best piece of advice you've ever received?
JOHNSON: Make yourself invaluable. That was something I was advised before I started applying for jobs. Ironically, I've always had trouble getting a job because of my skill set being so varied. By and large, my qualifications made me overqualified, and my lack of experience made me not applicable to most of the positions. So, every job I've ever had has been more writeyour-own-job-description, that led into the entrepreneurial mindset. It can be double-edged because it can make you sticky, it makes it difficult to leave a position once you've integrated yourself. But it also means you're not likely to get booted. Whenever it comes time for you to phase out, that's something I've had to learn, is that I can't be the only one who knows how to do this long-term. You end up having to find people to do bits and pieces of it, but that's how you build a better team. I never do anything alone, I always have a business partner, at least one business partner. You'll develop enough skill sets where when you enter a business your combination of those skill sets and experiences are extremely difficult to replicate.
GFBJ: Who is your role model?
JOHNSON: My dad. Growing up here in Dunn, my dad was the head of a machine shop for about 30 years. He was basically a problem solver for industrial clients to farmers and residential. He became very well known for being a rational, logical person that could troubleshoot difficult problems. I've enjoyed some of that name recognition and respect the fact that just by doing a lifetime of doing hard work he's helped people solve problems, that you can come to me. Your brand value is built upon that, your respect. It's not monetary, it's not religious, it's not favors, it's just that mutual respect. I enjoy anyone who builds a respect and doesn't lord it over anyone. Probably why I don't like politicians. Just good people with moral grounds that serve their community by just living and enjoying a simple life. I'll bend over backwards to help those people. That's part of why I help small businesses because I've seen that. My dad and my mom too have both been known for that. I'd love to reach that point in life to where I've helped enough people by being a rational, kind person—doing what I should've done.
GFBJ: What's a word of advice you'd like to give to aspiring business owners and entrepreneurs?
JOHNSON: Be flexible and be observant. I think people get into a routine where they don't ask 'Why? Why do we do that? And is there an opportunity to do it differently?' One of the things that irritates me the most is people who say, 'well we've always done it that way' and that's their only justification for why they do things that way. Where I worked in New Zealand is a company called Callaghan Innovation, innovation was literally in the name, and we were a pseudo-government entity. Our whole thing was to get people to think innovatively and the whole core to that was to ask 'why.' And if anyone ever, ever said 'because that's how it always has been done' it would send us haywire because that's not a good reason to keep doing it that way.