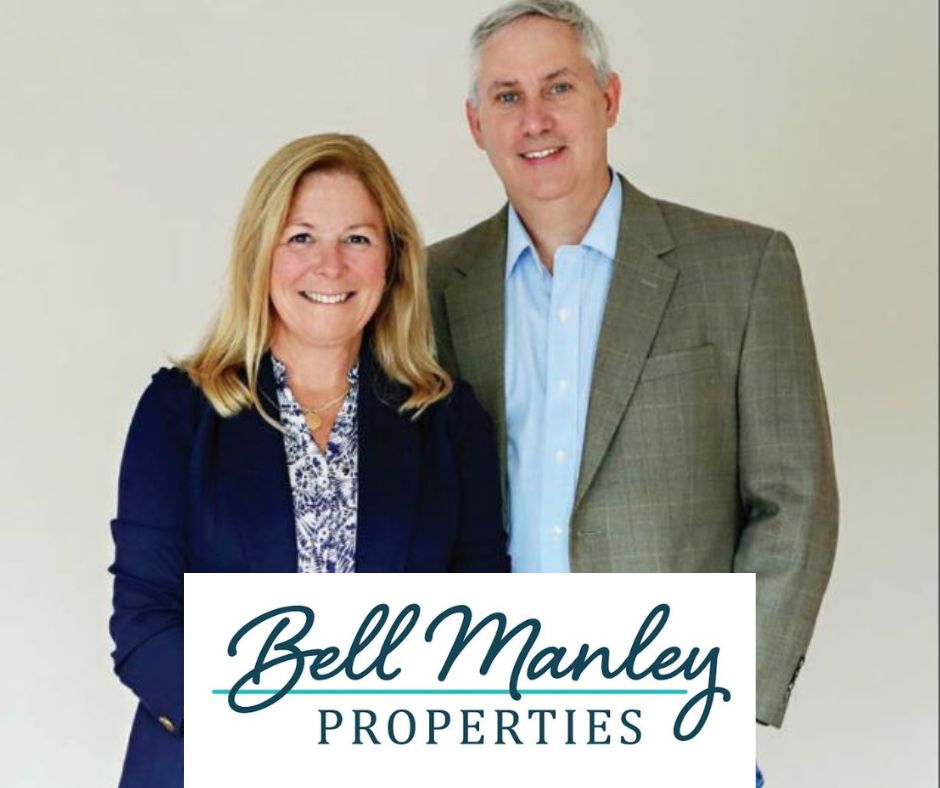 Business partners Holly Bell and George Manley are the owners of Bell Manley Real Estate LLC, a full-service real estate brokerage specializing in commercial investments and leasing.
Bell shared that she transitioned into working in real estate sometime in 2008. Around that same time, Manley and his wife moved to the area from South Africa. Bell had a lot of local connections and relation- ships in the community but lacked experience in the industry. Manley had a lot of experience but was new to the area. They decided to partner up to combine their strengths.
Bell shared that she and Manley opened an office for another company based out of South Carolina and worked with them for six or seven years, but they eventually decided that their interests and vision were not aligned, so Bell and Manley
broke off and started their own company.
Bell Manley Real Estate opened in April of 2018 with an office in Southern Pines. They now have an office in Cumberland County as well and have plans to open an office in Hoke County in the near future.
"We identified Hoke County a while ago as a potential growth area, for logical reasons. My office is based in Moore County, and so we do a lot of work in Moore County and obviously the Cumberland County area is already a well-established, big commercial area, and we had to travel all the time, going back and forth, through Hoke County...so it seemed to be very logical, that Hoke County, surrounding the base as well, that
that would have a potential growth," shared Manley.
"Seeing too, world class hospitals [are] being created there. The county commissioners and their leadership and growth in developing services for the Hoke County communities such as the aquatic center that's just gone up. I mean, that's a world class facility and it's awesome that that's being
provided to the citizens, expansion of sewer networks, all kind of like pro-growth and pro-development, kind of leaning to benefit the citizens of Hoke County," Manley continued.
These efforts made by the county to foster community and growth in the area are proving to be fruitful. Hoke County is attracting more residents, and with more residents come more businesses as well. Manley shared that the company began purchasing land and looking at opportunities in Hoke about three years ago.
"...in our viewpoint, the first step is that public government partnership in a way of growth and infrastructure, and then homes, and then following that there will be the growth of commercial [buildings]. So, commercial [developments] will lag a little bit behind all of those things, but...it's imminent because a lot of those homes are coming out of the ground now. There's a lot of developers in Hoke County putting lots on the ground. I mean, there's just a lot of stuff happening in that area," remarked Manley.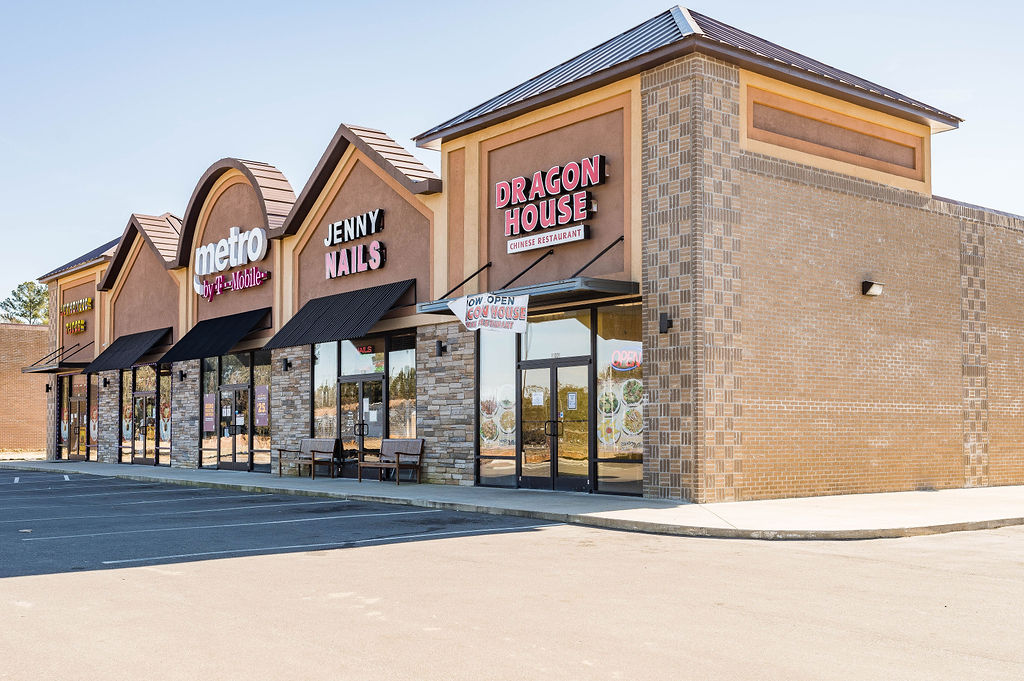 Manley shared that they've begun to receive calls from franchises inquiring about opening up storefronts in Hoke County. He predicts there will soon be franchises occupying various properties amongst strip centers within the county.
Bell Manley Real Estate does not handle the construction of buildings, but they offer a variety of services and seek to accommodate the needs of each individual client. "We've got different developers that we work with, they might take a piece of property that they own, develop it and we'll be the leasing
brokers for it. Or it's a piece of property and they'll design the building but not actually build it and then we'll sell it once we find a client that is looking to buy, so it just depends on what the client's needs are," shared Bell.
Providing quality service to clients is the driving force and heart behind the business.
"We strive hard to serve our clients in whatever their needs are. And we have a lot of repeat clients, and ongoing relationships with those clients," commented Bell.
Though it is impossible to know for certain what the future holds, the continued growth and development in Hoke County encourages a positive outlook within the team.
"I would predict that we've got five to 10 years of growth, because you know, we've got the infrastructure, we've got the land so now it's just a matter of servicing the residents that live around it," concluded Manley.