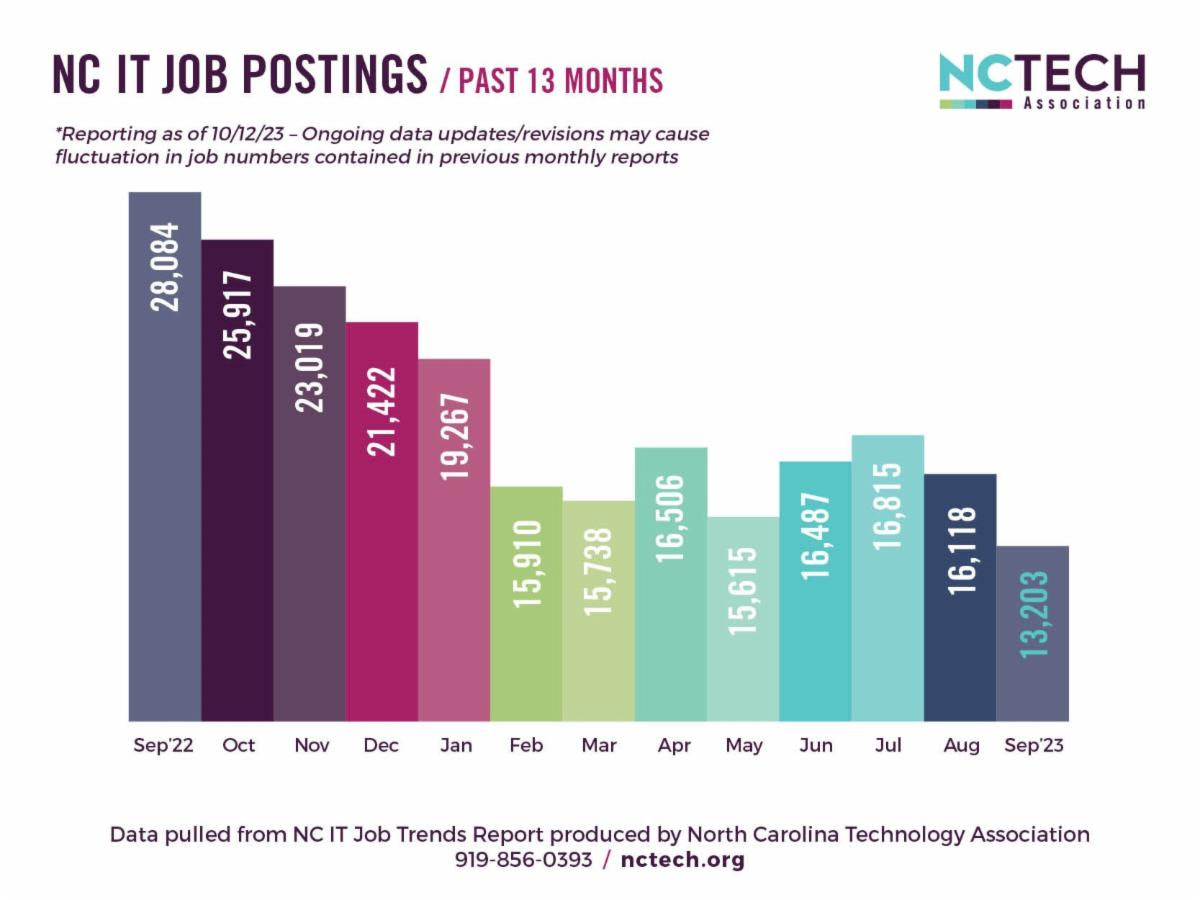 The NC Technology Association (NC TECH) has released its monthly snapshot of available IT positions in the state.
According to data recently published by NC TECH, the Fayetteville MSA showed a 21 percent decrease in job postings for the month of September when comparing this year's job postings with last year's. Fayetteville recorded 232 IT job postings for September.
"The September national jobs report shared positive news with a larger than anticipated net increase in payroll jobs," shared Andrea Fleming, Director of Talent and Workforce Development at NC TECH in a press release. "NC State Economist, Dr. Mike Walden, even stated the high numbers in the report were 'a shocker' with jobs in leisure/hospitality, health care and government leading the gains."
"Tech job postings did not follow with positive news," Fleming noted in a press release. "Posting totals for IT jobs are down year over year, as well as lower in September than in August. The current tech job market is not what it was a year ago. For the entire year of 2022, job postings were at record levels. Now, companies are still hiring, but numbers are significantly lower. While opportunities may be more selective, there's a wealth of talent ready for their next job."
The newest and previous IT Job Trends reports are available here.
While some of these statistics may appear discouraging, industry experts remain optimistic.
"On a brighter note, NC TECH's recently released quarterly poll of leaders in the state's tech sector show optimism about the economy, their own company's growth and hiring for the next quarter: 63 percent expect company growth, 62 percent are hiring," Fleming added in a press release.