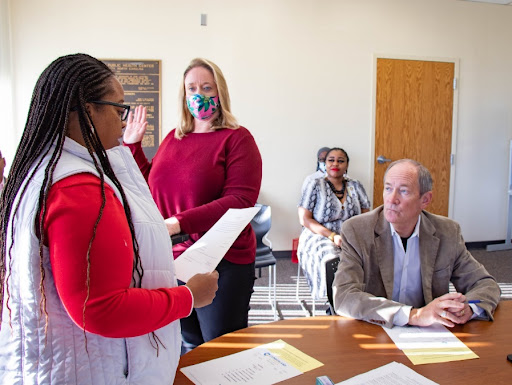 The Cumberland County Board of Elections announced on Oct. 11 that Angie Amaro has been appointed as the county's Elections Director. Amaro has served as the interim director since Jan. 1, 2022, following the retirement of Terri Robertson, who fulfilled the role for two decades.
"On behalf of the Board of Elections of Cumberland County, we are proud to announce we have selected Mrs. Angie Amaro to be our director for the Board of Elections. She has served as interim director since the retirement of former director Terri Robertson and she has previously worked under the tutelage of Mrs. Robertson for many years, so we are confident in her experience and her ability to acclimate herself to the position and to the role," said Board of Elections Chairwoman Helen Nelson in a press release.
Since February 2002 Amaro has worked full-time with the Board of Elections as an Administrative Coordinator II. Originally from Florence, S.C., Amaro has spent most of her life in the Fayetteville area and is a graduate of South View High School.
"I am excited to begin this next chapter in my career and am honored to serve the voters of Cumberland County," Amaro shared in a press release.