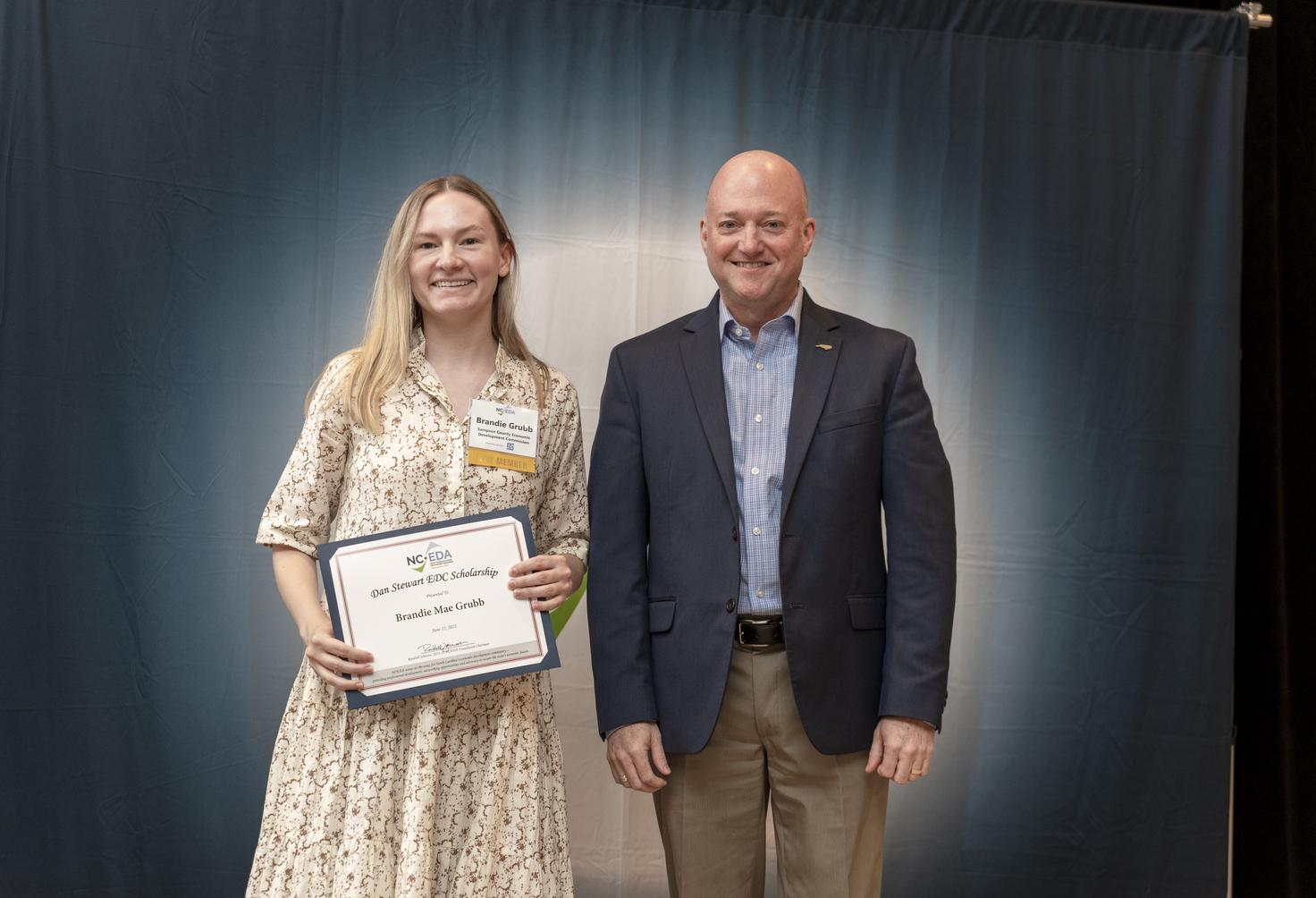 At the North Carolina Economic Development Association's annual meeting on June 15, three economic development professionals from Southeastern N.C. were awarded scholarships for professional development.
The local recipients were Brandie Mae Grubb, Megan Sellers, and Stephen Barrington.
"Along with great relationships, knowledge is the currency of successful economic developers today, and NCEDA works hard to provide a platform for both," said Randall Johnson, chairman of the NCEDA Foundation, which funds the annual scholarships. "Scholarships address the growing list of education and training programs we encourage practitioners to pursue."
Grubb serves as the economic development specialist at the Sampson County Economic Development Commission. She will receive the Dan Stewart Basic Economic Development Scholarship, which covers tuition and other expenses for the Basic Economic Development Class at UNC Chapel Hill.
Sellers, the director of marketing and project management for North Carolina's Southeast, is the recipient of the 2022 Jack Ervin IEDC Scholarship. The scholarship is covers covers tuition and other expenses for one course offered by the International Economic Development Council (IEDC).
Barrington is the executive director of the Sampson County Economic Development Commission. He received the 2022 IEDC Certification Scholarship, which pays up to $825 for exam registration fees associated with the Certified Economic Developer designation.
"These scholarships are a great opportunity, and we encourage our members to apply for them as they consider the training and credentials necessary for longterm career success in economic development," said Johnson.