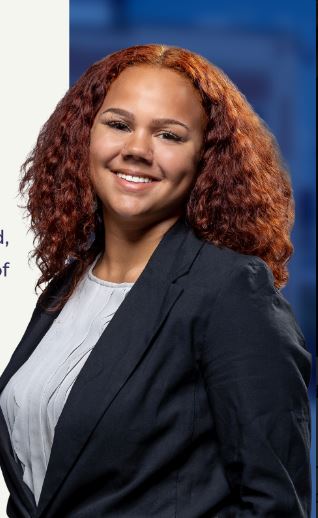 The Greater Fayetteville Chamber of Commerce recently welcomed Harmony Granderson to the role of Director of Events.
In her position as Director of Events, Granderson will build, implement, and manage all aspects of the events carried out and supported by the Greater Fayetteville Chamber. Granderson will engage with various Chamber members to coordinate the Chamber's networking events and educational programs. Within this role she will line-up caterers, secure event locations, book speakers, and spotlight businesses. She will work closely with the Marketing and Communications Director, Robyn Pitt, while organizing event press, presentations and sponsors.
"We are excited to welcome Harmony to our team." commented Nat Robertson, President &
CEO of the Greater Fayetteville Chamber, in a press release. "We're ready for her to dig in and get going as our new events director. With her skillset and enthusiasm she will be a great asset to our Chamber!"
Granderson is a Fayetteville native with a passion for entrepreneurship, community involvement,
and all things involving the arts. She is a graduate from Jack Britt High School and has
received a Bachelor's of Science in Marketing. She is a recent graduate of North Carolina Agricultural and Technical State University. While she earned her degree and served various on-campus leadership roles, she also founded a small business of her own that focuses on promotion of small businesses, non-profits, and minority owned companies.