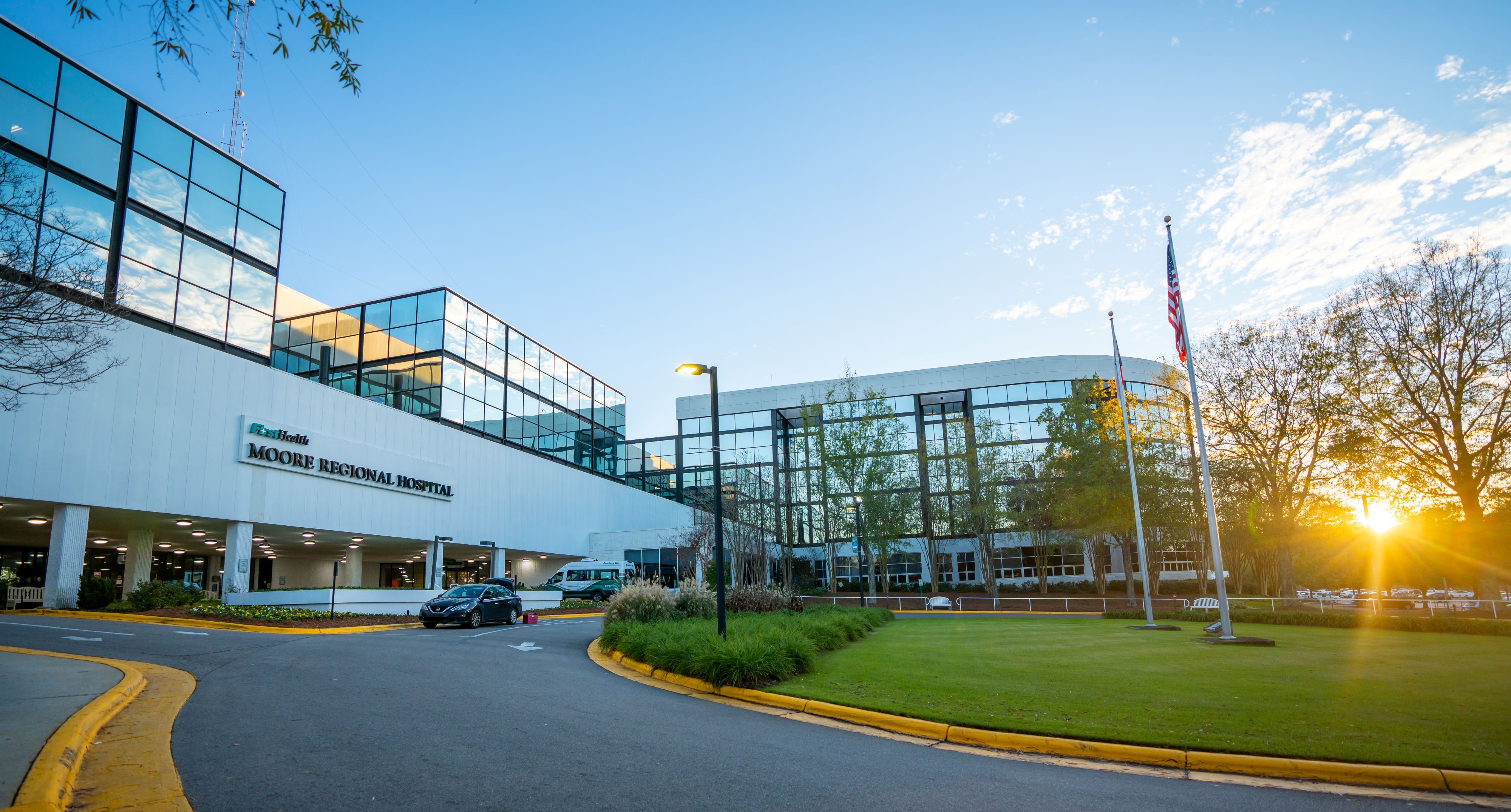 FirstHealth Moore Regional Hospital, including its Hoke and Richmond campuses, was recognized as one of the nation's 100 Top Hospitals ® according to an independent quality analysis provided by PINC AI ™ and reported by Fortune.
Moore Regional Hospital is the only hospital in North Carolina to earn the designation as one of the Top 100 hospitals in the United States. This is the third consecutive year and eighth year overall that Moore Regional has been recognized as one of the nation's best Hospitals.
The exclusive list was created using an objective, quantitative analysis of publicly available data
to identify the top hospitals in the United States. The primary purpose of the PINC AI ™ 100 Top Hospitals ® program is to inspire hospital and health system leaders to pursue higher performance and deliver added value to patients and communities. The program leverages transparent, unbiased data to help inform strategies for sustained performance. Organizations do not apply to participate in the study, and award winners do not pay to market their honor.
"Today's announcement marks the first time in FirstHealth's history that Moore Regional has
earned this distinction three years in a row," said Mickey W. Foster, MHA, FirstHealth chief
executive officer, in a press release. "This repeated accomplishment is a testament to the hard work and dedication of our employees, providers and volunteers and their unwavering commitment to excellence. Their exceptional skill, compassion and teamwork continue to keep our health system at the forefront of healthcare and among the nation's best."
This year, based on comparisons between the study winners and a peer group of similar hospitals
that were not winners, the analysis found that the winners of the 100 Top Hospitals ® program
delivered better outcomes while operating more efficiently and at a lower cost. Compared to non-
winning hospitals, this year's winners had:
31 percent fewer deaths than non-winning hospitals.

Nine percent fewer patients with complications.

39 percent fewer health care associated infections (HAIs).

Nearly 20 percent lower inpatient expenses per discharge.

0.5-day shorter average length of stay.

Better reported patient experience scores, with a top-box Hospital Consumer Assessment of Healthcare Providers and Systems (HCAHPS) score of 77 percent versus 70 percent for non-winning hospitals.
Criteria for the 100 Top Hospitals ® award encompassed clinical expertise, financial stewardship, operational efficiency, and most importantly, the quality of patients' experiences.
"It is an incredible honor for FirstHealth to earn this designation year after year," said Gary
VonCannon, chair of the FirstHealth of the Carolinas Board of Directors, in a press release. "I am humbled and profoundly proud to serve this incredible organization, one that provides exceptional care and compassion to our community and stands as a beacon of excellence."