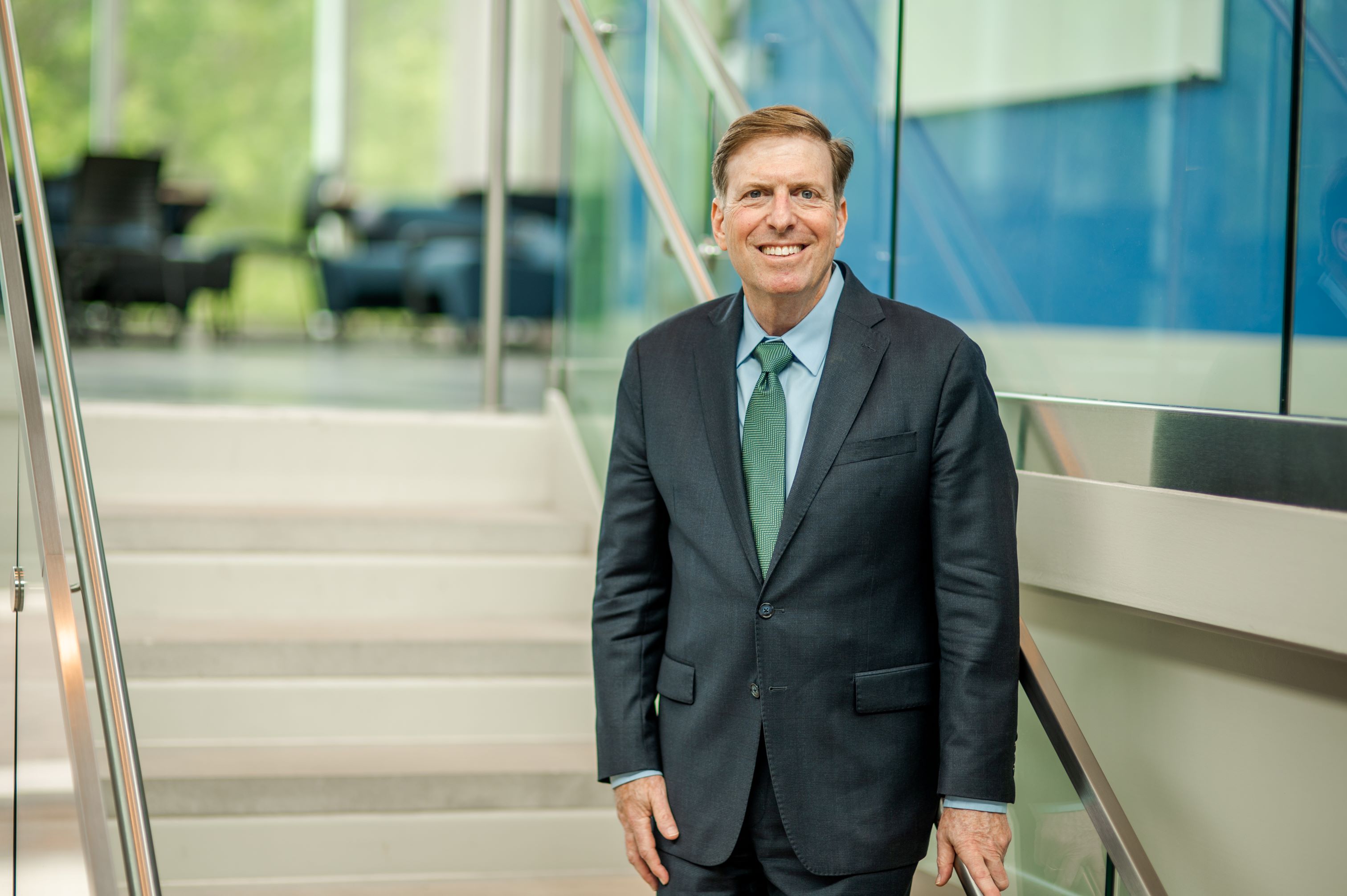 Methodist University President Stanley T. Wearden announced Thursday, May 18 that Dr. Hershey Bell has been hired as the founding dean of the MU College of Medicine as the University reaches another milestone on its way to opening the Methodist University School of Medicine at Cape Fear Valley Medical Center (SOM) in the next few years.
Bell's hiring comes on the heels of a groundbreaking partnership between Methodist University and Cape Fear Valley Health. In February, the two institutions announced their intent to establish a state-of-the-art SOM located on the campus of Cape Fear Valley Medical Center – combining the expertise and resources of both institutions to provide students with unparalleled educational and clinical experiences.
"Methodist University is both pleased and proud to appoint Dr. Hershey Bell as the founding dean of the MU College of Medicine," said Wearden in a press release. "Dr. Bell brings to the position a wealth of knowledge, experience, energy, and passion for improving the quality of care through a more integrated approach to medical education and treatment. I am confident that Dr. Bell is absolutely the right person at the right time for the important job of founding the medical school, and I look forward to having him on our leadership team."
Bell will oversee the accreditation process of the SOM, as MU -- currently an applicant program with the Liaison Commission on Medical Education (LCME) -- will submit a substantive change prospectus to the Southern Association of Colleges and Schools Commission on Colleges (SACSCOC) for approval. Methodist University plans to begin classes in July 2026, pending approval by the LCME and SACSCOC.
As dean, Bell will also develop an innovative curriculum for the SOM that combines both asynchronous learning with classroom learning. He will also focus on community outreach – meeting with business, education, and religious leaders from the greater Fayetteville area to better understand the needs and expectations of health care in the community. Bell will also serve as vice president and chief academic officer of Cape Fear Valley Health.
"We are thrilled to partner with Methodist University to create a new medical school on the campus of Cape Fear Valley Medical Center," said Michael Nagowski, CEO of Cape Fear Valley Health in a press release. "The appointment of Dr. Hershey Bell as the founding dean at the newly established medical school represents a significant milestone in our commitment to advancing medical education and healthcare in our community. Together, we are shaping the future of healthcare and preparing the next generation of medical professionals to make a lasting impact in our community. This is a testament to our shared vision and dedication to excellence in medical education."
Bell possesses 30-plus years of knowledge and expertise in the medical field and classroom. Most recently, Bell served as vice president for Medical Education Program Development at Cape Fear Valley Health. Before then, Bell acted as professor, vice president for Academic Affairs, and dean for Developing Initiatives at Lake Erie College of Osteopathic Medicine (LECOM) in Erie, Pa. – overseeing the development of LECOM's new School of Podiatric Medicine and leading LECOM's Institute for Planning, Accreditation, Assessment, and Research.
"It is an incredibly humbling experience to be named founding dean," said Bell in a press release. "This is a dream come true in the sense that I am able to work with leaders from both Methodist University and Cape Fear Valley Health to create something that is going to forever change Fayetteville, Cumberland County, and the entire Southeastern region."
From 2009 to 2020, as CEO and dean of LECOM's School of Pharmacy, Bell led the school to its first successful eight-year accreditation from the Accreditation Council on Pharmacy Education. He also boasts successful executive leadership stints at Hamot Medical Center in Erie (2000-03), Duke University Medical Center in Durham (1996-2000), and Hunterdon Medical Center in Flemington, N.J. (1986-96) – practicing family medicine at all three locations.
Bell received his Doctor of Medicine in his hometown at the University of Toronto, later completing family medicine residency programs at both the University of Toronto and Duke University. He is also a graduate of Duke University's National Family Medicine Faculty Development Fellowship program. While at LECOM, Bell also earned his Master of Science in Medical Education.
"My career has involved identifying novel ways to educate future physicians, and this school will be our laboratory for using innovative ideas to produce a different generation of physicians," added Bell. "This school will have a foundation of patient-centered care that will allow our students to understand the issues families face in this region."