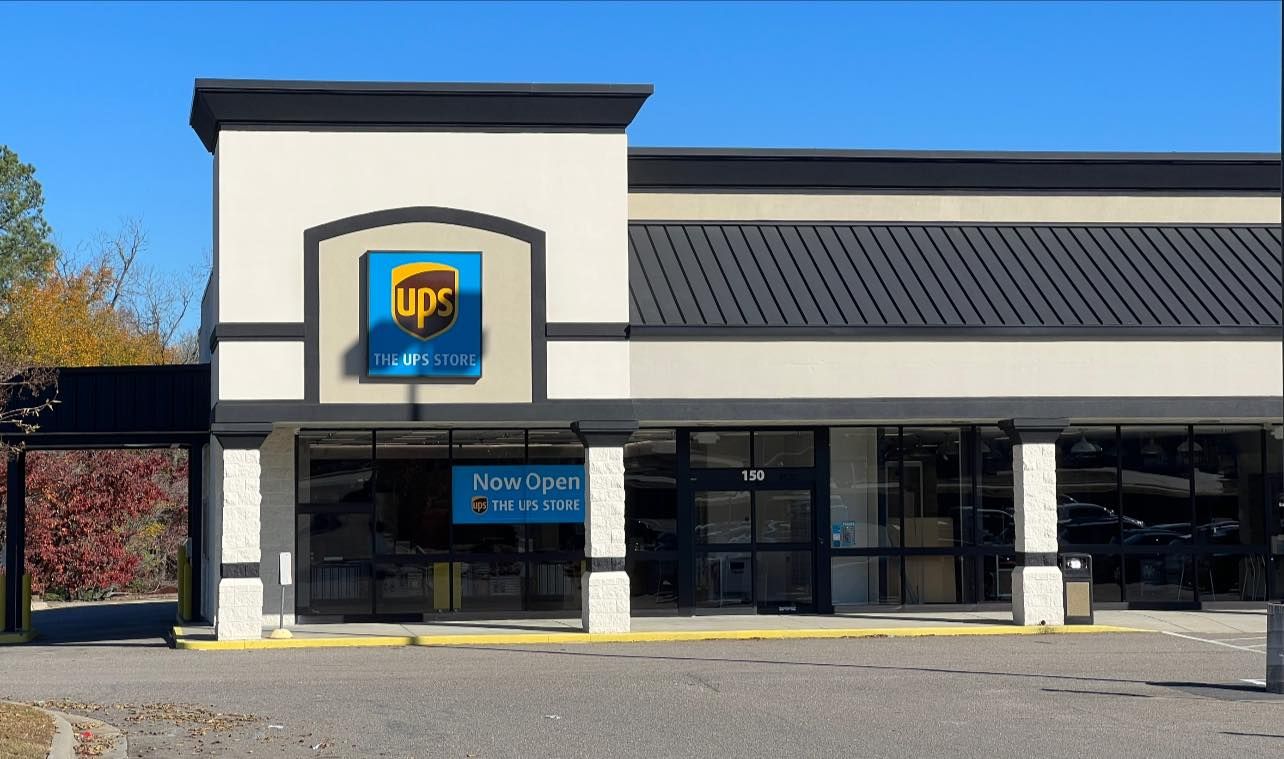 November is here and that means the holiday shopping season has just begun. Expected to generate between $957.3 - $966.6 billion in revenue, according to the National Retail Federation, small businesses and major corporations alike are preparing to welcome guests and their dollars into stores.
However, the turkey and stuffing also mark the peak season for a third player working to make the holidays bright: the shipping and handling industry.
Operating as an invisible hand during the holiday season, the United Parcel Service (UPS) employs more than 12,000 people at 82 locations.
To prepare for the busy season, UPS will be hiring approximately 3,000 seasonal workers across the state.
"We start planning for next year's holidays almost before the holiday leftovers are cold. We've been doing this for 116 years and we're pretty good at it – in fact, we led the entire industry in on-time peak performance last year and for the last five years in a row," shared UPS Corporate Communications Officer
Christina Repassy. "Our hiring is focused on the holiday season when our volume significantly increases."
In North Carolina, UPS records 333,000 delivery stops per day in utilizing a fleet of 2,900 package cars.
The UPS is also one of Fayetteville's primary shipping options and is working to add approximately 1,300 seasonal workers in the Raleigh- Durham and Fayetteville area. The UPS Stores are a franchised subsidiary of UPS.
Debbie Milburn, owner of two UPS Store and Print Shop locations in Westwood Shopping Center and in Hope Mills, shared that she and her late husband Steve Milburn started in the shipping and handling business nearly three decades ago.
"About 27 years ago, Steve retired from the U.S. Army and was looking for a business to start. He chose Mail Boxes Etc. and opened at Westwood and later became a UPS Store," shared Milburn.
Since opening their first storefront, located 439 Westwood Shopping Center, the Milburn family has continued to grow their franchises, adding a Hope Mills location and employing a total of 23 staff members across the two locations while becoming one of the top five UPS Stores in the southeast. All of which Milburn shared goes into keeping up with the changing needs of the community and the increasing corporate standards to ensure a good customer experience.
The UPS Stores have grown to offer more than just shipping and handling and have become a one-stop shop for most business needs. While offering printing services for things like business cards, booklets, direct mail, banners, signs, notary services, engraving and more, the stores have also added one of their most popular services: return order shipping for Amazon and Spectrum equipment.
"Right now, we're in our peak season because we're getting ready for holiday shipping. We have increased our order for boxes, added additional staff and
are preparing for not only the peak season which includes the holidays, but also Amazon Return Month in January as people have until Jan. 31 to make
their Amazon holiday returns," shared Milburn. "They can come in with QR codes or a shipping label printed at home and we can return the item to Amazon for their refund. We probably process several hundred returns each day."
The Milburns opened their Hope Mills location in November 2022, at 3333 North Main St., just off Hope Mills Road which she shared is a prime location for the storefront.
"The best thing about it is you can tell people that we are near the DMV and the Post Office and everybody knows that location," shared Milburn.
When choosing a second location, Milburn cited a combination of availability and desirability to be in an area where the family already had connections and where they could continue to support the community.
"It's been good, the town has been very supportive and welcoming. Steve was a member of the Hope Mills Chamber of Commerce and the Hope Mills Kiwanis Club and he was active with them," shared Milburn. "We've been very active in supporting the Hope Mills community. We were sponsors of
the Hope Mills Charity Golf Tournament and we support the ALMS House. In fact, most of the employees at the Hope Mills location are Hope Mills residents."
_______________________________
The UPS Stores and Print Shop staff are ready to help the community with all of their holiday, printing and shipping needs. Those wishing to get started on their holiday "To-Do" lists early can go to www.theupsstore.com for location hours and a full list of services.