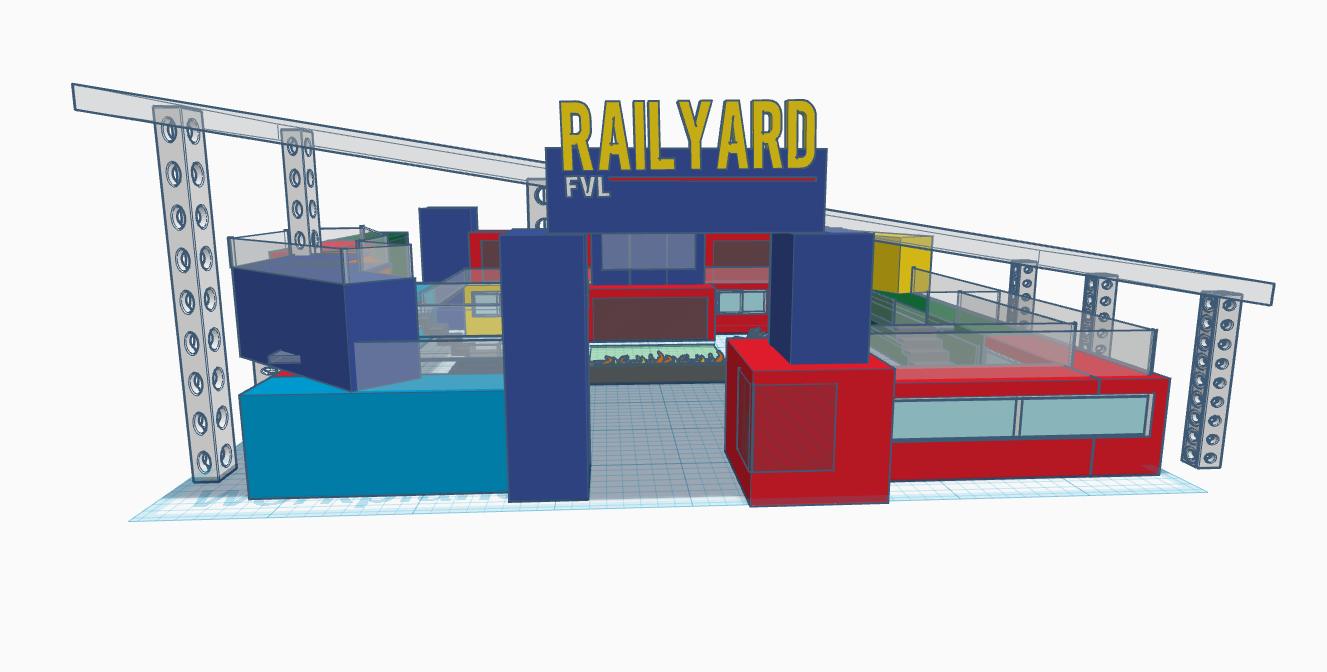 John Kistler, a serviceman born and raised here in Fayetteville, is working to bring a new family-friendly establishment to Downtown Fayetteville.
Railyard FVL will be an open-air food hall featuring eight to 12 craft and concept food vendors, a craft beer garden, wine cafe and cocktail bar. The goal is to get people gathering and socializing in a comfortable space.
After stumbling upon a venue of the same design on a trip with his wife about a year ago to Greenville, SC, Kistler knew that this was a concept that would thrive in Fayetteville.
The name Railyard is inspired by the numerous railroad tracks that cross the streets of Downtown Fayetteville. FVL is an abbreviation for the city's name that Kistler hopes will catch on.
One unique element to this project is that it will be designed using repurposed shipping containers. All of the food vendors will operate out of a 20-40 foot container, while customers will enjoy 15,000 square feet of common space for dining, relaxing, and socializing.
The decision to repurpose shipping containers reflects Kistler's long term goals of making this project an eco-friendly initiative.
"The ultimate goal too, should we have sustained success, is this should be a green initiative. I feel strongly about that. Hence, using shipping containers, repurposed for something cool, but also converting our energy use to solar over the next five years and basically putting those panels on the roof and on top of the containers so that each vendor is accessing solar energy as opposed to tapping into a local electrical grid," shared Kistler.
The vision is described as a complex of 20-25 containers, stacked and arranged in a U shaped format. This will all be designed around the central courtyard and a live entertainment stage for live musicians, theatre performances, comedy nights, poetry slams, talent shows and other live programming. Kistler also shared that they plan to install a large format projection screen for family movie nights.
As many people often worry about parking for venues downtown, Kistler confirmed that there will be some onsite parking at Railyard FVL.
Railyard FVL is expected to open anywhere from 12 to 18 months from now. The exact site for the venue is still being finalized.
Railyard is actively seeking food vendor partners. Contact jfkistler@railyardFVL.com for more info.
Community members can keep up with progress on the business through their website www.railyardfvl.com
This is a developing story. The GFBJ will continue to update the community as the project progresses.