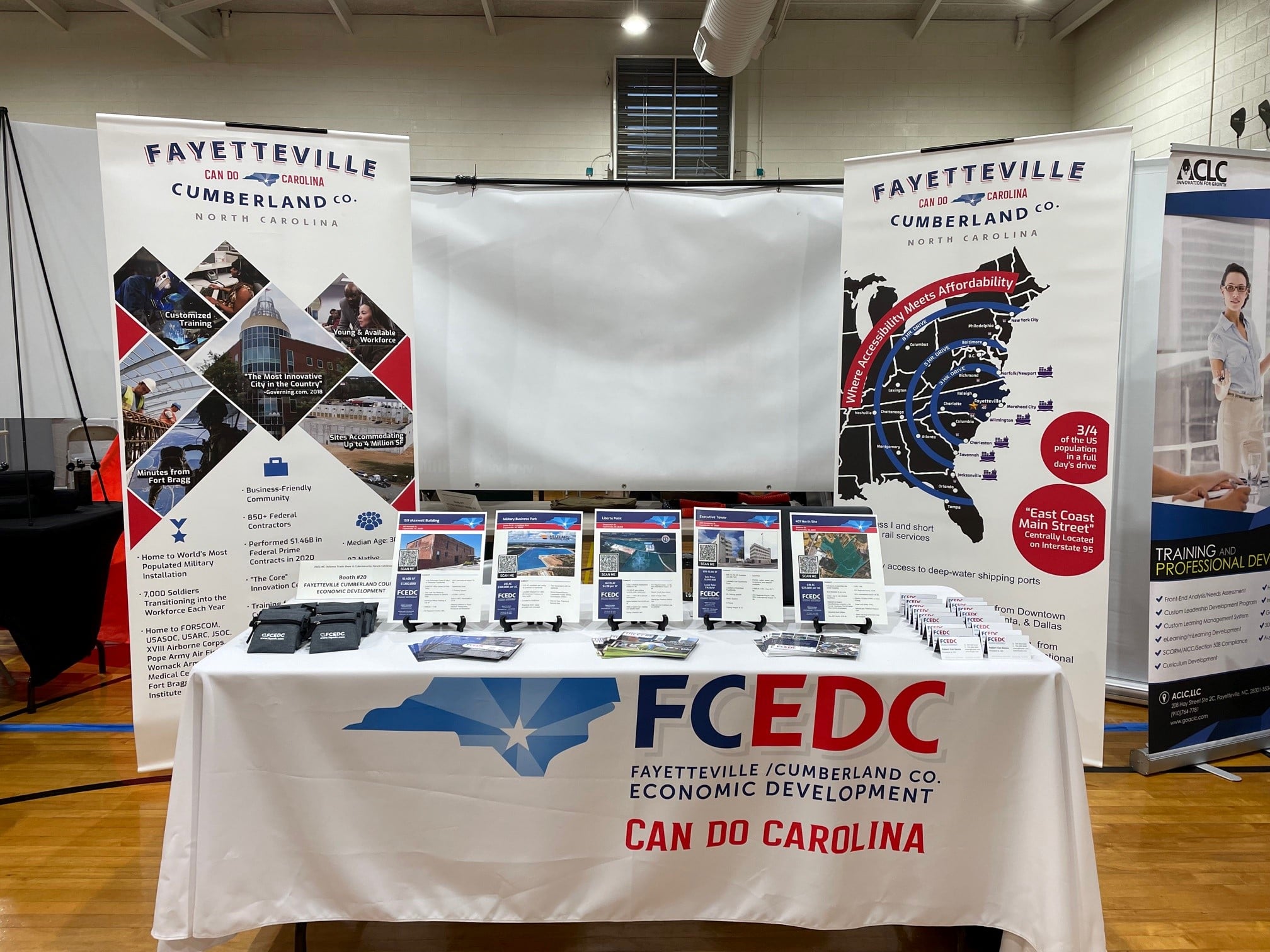 Talk to someone looking to start a business (or trying to recruit new ones) and one thing consistently lands atop the must-have list: a well-trained and reliable workforce.
It may come from the mouth of a comedian, but "get 'er done" is no joke. A mature, can-do, trained and trainable workforce is perhaps the Fayetteville area's greatest asset. At least that's what some observers say as they look to attract new companies to the area, and/or encourage those already here to expand -- or even stay put.
It's a selling point not lost on the Fayetteville Cumberland Economic Development Corporation. At its recent annual conference, the International Economic Development Council awarded a bronze ranking to FCEDC for its "aggressive community promotion, leadership, and international development strategies," voting it Economic Development Organization of the Year. The team was specifically honored for its role in the implementation and promotion of the "Can Do Carolina" branding campaign, a joint initiative of eight area business-related groups.
"Beaming with creative energy, historic charm, diligent workers, and compassionate residents, it is an ideal place to live and work," the promotion says. "There is no doubt that our region's biggest asset is our people. We always find a way, we care for one another, we protect the world, and we always go further. Welcome to Fayetteville and Cumberland County. We are Can Do Carolina."
"Our team is honored to be recognized for the work we are doing and are grateful for the funding and support we receive from the City of Fayetteville, Cumberland County, our board of directors and partners," said FCEDC President and CEO Robert Van Geons. "We are proud to see our community's efforts acknowledged by the world's premier economic and community development organization."
According to a Tuesday news release, the IEDC touted FCEDC's recent success in securing $253 million in capital investment for its service area, a feat that created more than 2,250 jobs. IEDC also cited the Fayetteville economic development group for creating the Global SOF Communities of Excellence (GSCX) alliance. GSCX is a worldwide alliance of communities with special forces units. It focuses on collaboration that furthers local economic and community development. GSCX cities host the world's largest military bases that specialize in Special Operations Forces (SOF) or Airborne Units.
"Through collective efforts, member-communities advance connections with both their military partners and municipal counterparts abroad to generate jobs, attract visitors, and expand opportunities," the news release said. "With the understanding that their shared resources are stronger together, members collaborate to gain insight, increase understanding, and share best practices."
GSCX provides a forum for locations to increase understanding of a variety of markets, showcase dynamic business environments and encourage commercial and cultural exchanges.
The conference also noted that a national public relations partnership had garnered media exposure that would have cost nearly $2 million.
"The winners of IEDC's Excellence in Economic Development awards represent the best of economic development and exemplify the leadership that our profession strives for every day," said 2021 IEDC Board Chair and Invest Buffalo Niagara, President and CEO, Tom Kucharski.
Awards were judged by a panel of economic and community developers from around the world, following a nomination process held earlier this year. IEDC received over 500 submissions from four countries.
The Fayetteville Cumberland County Economic Development Corporation (www.fayedc.com) is a public-private partnership "designed to enhance job growth and prosperity in the region by attracting new industry and growing and retaining existing industry. FCEDC aims to strengthen the economy and diversify the tax base."

FCEDC 2021 highlights

-- MetroNet chooses Fayetteville and Cumberland County as first North Carolina location for 100% fiber optic network;
-- President and CEO Robert van Geons named to 2021 Business NC Power List;
-- FCEDC mentioned in Forbes, American City & County, other national publications.
-- Cumberland County recognized as "hotbed for innovation" by Business NC;
-- "Logistics" magazine features FCEDC, Fayetteville area in article on record-breaking demand for warehouse and distribution-center development;
-- Robert van Geons named Chair of International Economic Development Council's Public Policy Advisory Committee.