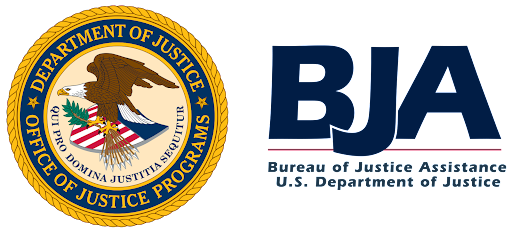 The Office of Justice Programs' Bureau of Justice Assistance announced that seven community leaders from Harnett County were selected to participate in the inaugural class of the Reaching Rural: Advancing Collaborative Solutions Initiative.
Co-sponsored by the Centers for Disease Control and Prevention and the State Justice Institute, the initiative will support the County's work to address the overdose crisis that has disproportionately affected the local community.
"Through the Reaching Rural Initiative, we are working to support rural public safety and public health practitioners to build deeper partnerships and develop collaborative, innovative solutions to address the needs and challenges in their communities," said BJA Director Karhlton F. Moore in a press release.
To lead this initiative in Harnett County, the following community leaders have been selected to serve on a cross-sector team to assist with the creation of bold solutions to combat local substance abuse challenges.
Coley Price, Harnett County Manager's Office

Christopher Appel, Harnett County Legal Department

John Rouse, Harnett County Health Department

Jeffrey Armstrong, Harnett County Sheriff's Office

Jermaine White, Harnett County Schools

Dr. David Tillman, Campbell University

Mark Morris, Good Hope Hospital
Price and Appel will also serve as Co-Chairs of the committee.
The connections that this initiative affords Harnett county with the seven other chosen counties will allow for collaborative problem solving.
"Now, this is a fully reimbursable project. So it would not cost the county to be a part of this…the whole idea behind this is to be able to make connections across this country, with other participants in rural settings, just like ours, to get an idea of what's working, what's not working and come up with some solutions as to how to combat this. So that's the resources we're gonna get out of this." shared Chris Appel.
Throughout the year-long initiative the fellows will meet monthly, virtually and in-person, to examine their local and regional challenges and identify opportunities to serve justice-involved individuals with substance use or co-occurring disorders more effectively. They had their first meeting in December which served as an initial kick-off session for everyone to meet the team. They're next meeting is scheduled for the end of January and their first in person meeting will be at the end of February.
"...we've taken on a collaborative effort to listen to the different organizations and entities whether that's sheriff, hospital, private organizations, Campbell University, Health Department, DSS, so we've had good dialogue with that as far as sitting and listening. And, as Chris mentioned, now our process here is to put that strategic plan together, and this initiative, hopefully is going to do nothing but enhance our efforts from folks all over the country that have ideas, suggestions, and hopefully solutions to what we're trying to put into the dollars and make a difference here," said Coley Price.
The solutions determined through the efforts of the Reaching Rural Initiative will be funded largely by money from the opioid settlements through the attorney general's office. They intend to tap into federal and state resources for any additional funding they may find they need.
To read more about the Reaching Rural Initiative visit rural.cossapresources.org/reachingrural.