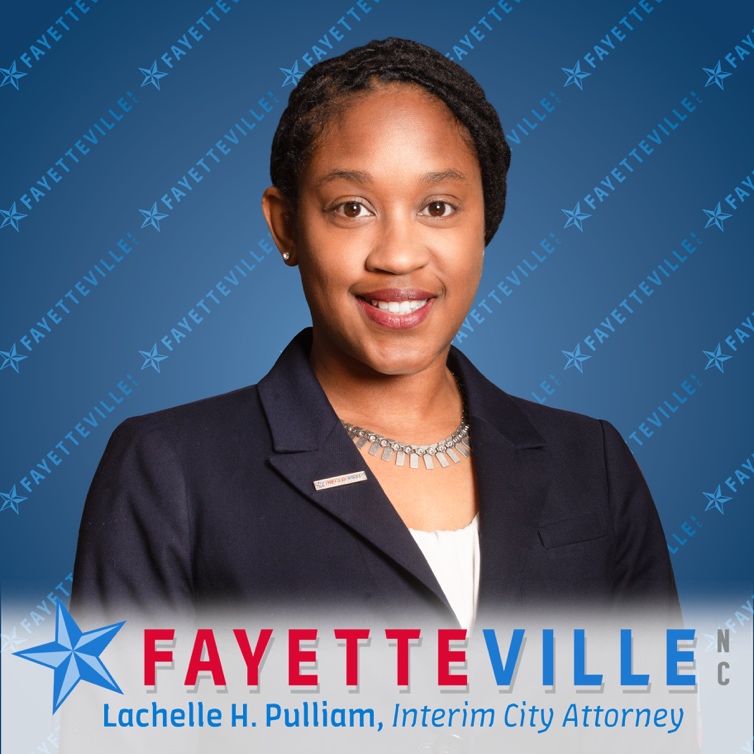 Attorney Lachelle H. Pulliam has been appointed by the Fayetteville City Council as the Interim City Attorney. This appointment is effective until a new City Attorney is hired.
Pulliam served as an Assistant City Attorney for the City of Fayetteville since February 2020. During her tenure, she served all City departments, represented the City in Environmental Court and advised multiple Boards and Commissions, Council Committees and the City Council.
Her previous experience includes serving as the Judicial Affairs Coordinator at Johnson C. Smith University, managing her own law practice where she negotiated complex business contracts, handled civil transactions and litigation, as well as represented indigent defendants in contempt and juvenile cases. She also briefly served as an Assistant Solicitor for the City of Atlanta.
Pulliam is from Fayetteville and is a graduate of E. E. Smith High School. She is a member of the Methodist University Founder's Council and the North Carolina Association of Municipal Attorneys. She graduated with a Bachelor of Arts in Political Science from Meredith College and Juris Doctor Degree from Charlotte School of Law. She is licensed to practice law in North Carolina and Georgia.