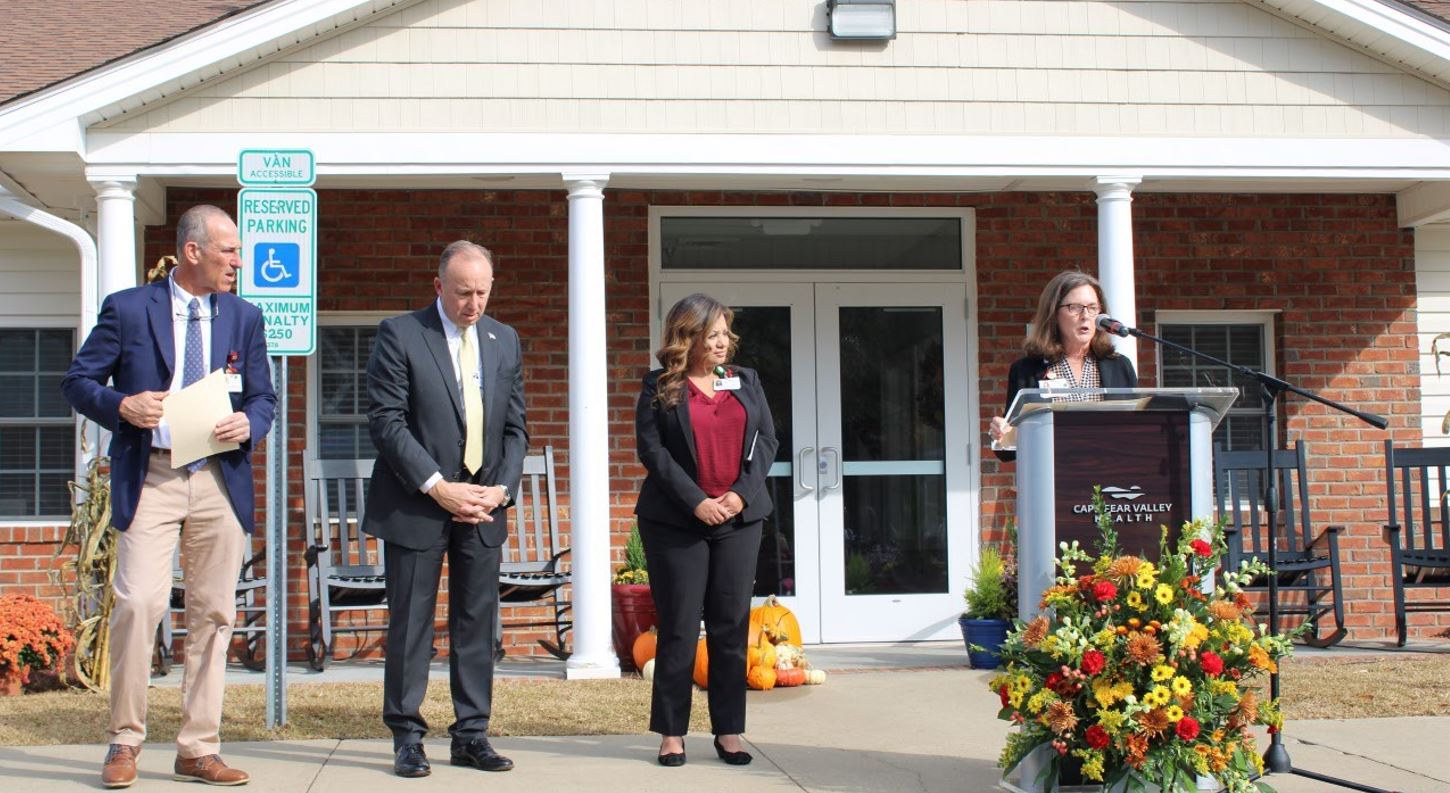 Cape Fear Valley Health (CFVH) is celebrating a new addition to their offering in end of life and hospice care.
Leaders, staff and community members all gathered at the new Valley Hospice House located at 2431 Legion Road in Fayetteville on Thursday morning for a blessing ceremony and to give the first look at the new facility.
Located less than five miles away from the medical leader's main campus on Owen Drive, the Valley Hospice House is a newly renovated 6,000 square-foot inpatient space with eight private "home-like" patient rooms intended to provide a comforting home away from home for patients receiving end of life care. Along with providing 24-hour specialized care and monitoring by more than 15 full time medical staff members, the facility includes amenities like a full kitchen, nursing station, family welcome room, family dining room and guest respite areas.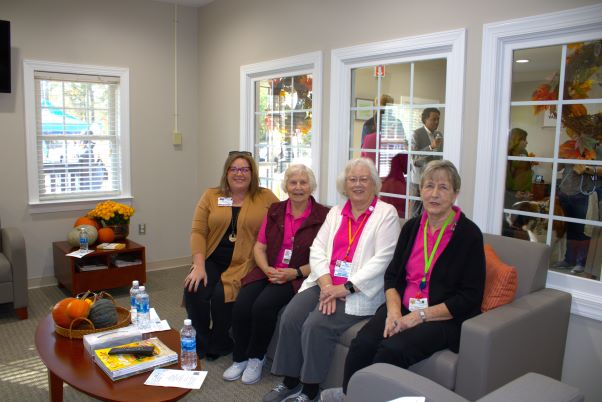 According to leaders at CFVH, there is currently no local access to hospice inpatient beds in Cumberland County and over 1,100 patients have to seek hospice care outside of Cumberland County each year.
"We've had a regional gap for Hospice House spanning almost a decade. At the Valley Hospice House, our staff, along with hospice agencies in our community will be providing around the clock care and attending to patients and their families and loved ones and their loved ones emotional and spiritual needs, as well as the patient's medical needs as they approach the end of life," shared CFVH Chief Medical Officer Samuel Fleishman. "I'm hopeful that this home program will also provide a cultural shift for many in our community on how we approach the end of life and allowing many to die with dignity surrounded by their loved ones in a caring and supportive environment."
Cape Fear Valley health anticipates the facility will care for over 350 patients annually but the need continues in the community.
"We are very proud to bring this facility and all the health care professionals to our community as is being demonstrated with the addition of this much needed inpatient hospice house. It is our full intent to bring the services needed for our community to receive the very best care right here in our community," shared CFVH CEO Mike Nagowski. "At our core, we believe you should not have to travel to receive the best care possible, whether it be technology, whether it be innovation, or whether it be inpatient hospice services, as we have here."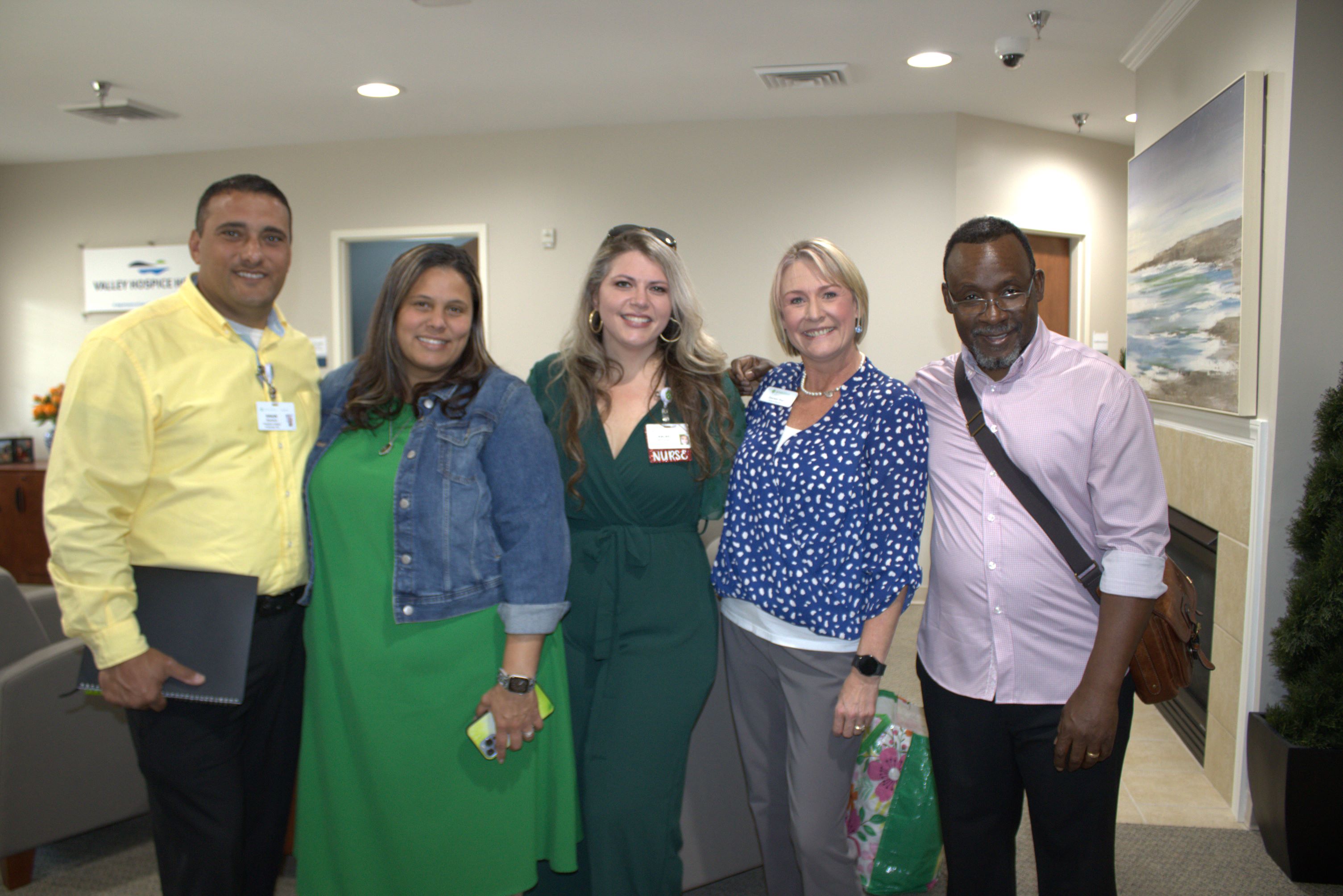 The facility will also be partnering with other hospitals, physicians, providers and hospice agencies to provide care and the goal is to be able to continue to grow and serve.
"Our goal is to hopefully expand and give more to the community. So we were just very lucky to be able to purchase this building and we plan to have all eight beds full," shared Patient Care Manager Mayra Draughn. "This home is for the community, it is truly for the community and for everyone. And, we will definitely need the support from the community to keep this project going. But we appreciate everyone that has donated towards the home."
Cape Fear Valley Health Foundation's Sabrina Brooks who serves as VP of Philanthropy took time to thank donors for their support, without which, the Hospice House would not have been possible.
The facility is expected to open later this month. Donations are still being accepted for the continued operation and later expansion of the Hospice House.
Anyone interested in donating can do so here.