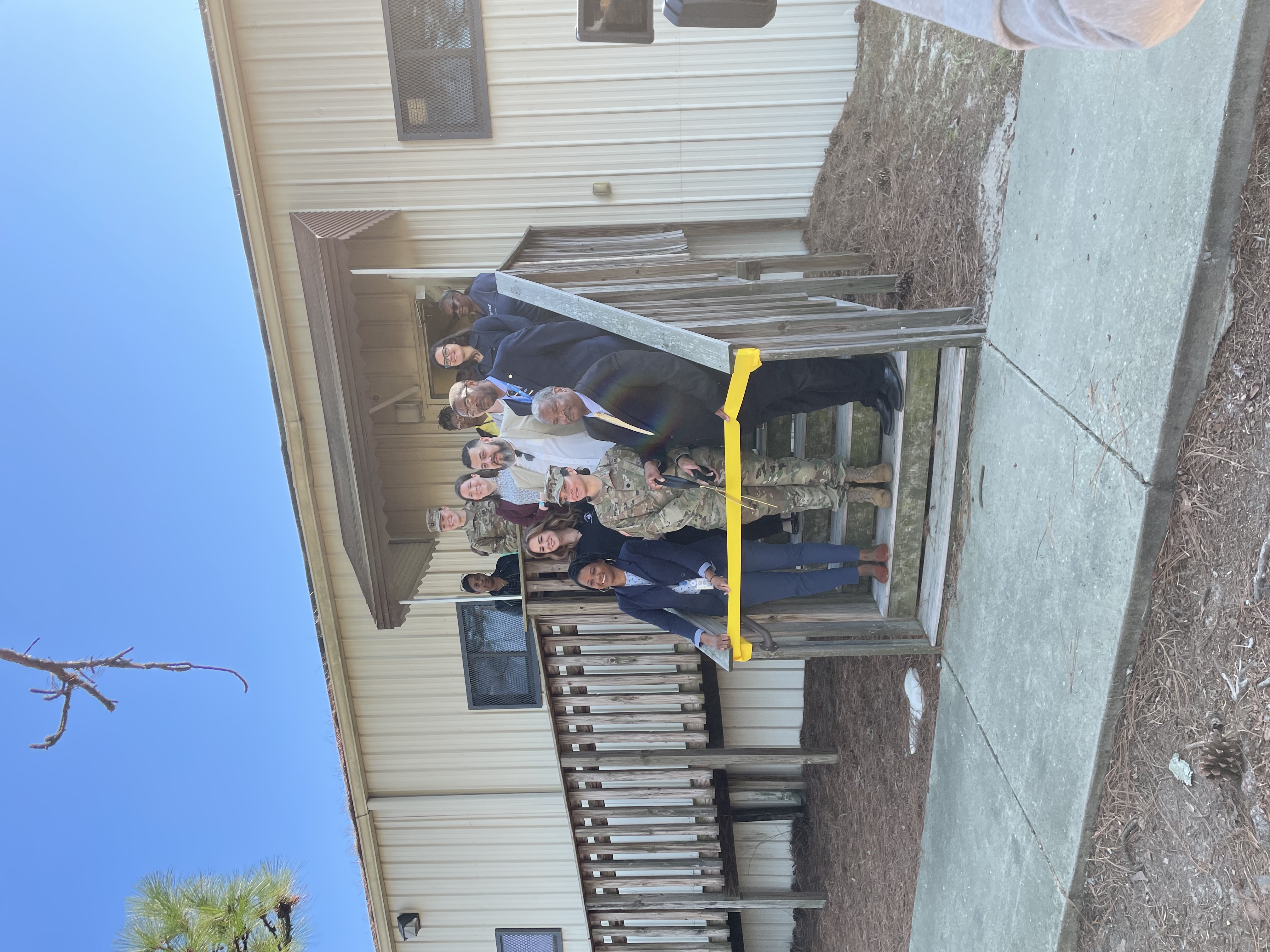 Fort Bragg Department of Public Health and the Cumberland County Department of Public Health held a joint ribbon cutting ceremony this morning, March 7 to celebrate the opening of a Women, Infants and Children satellite clinic on Fort Bragg. The Cumberland County Department of Public Health opened the clinic on the installation in partnership with the Fort Bragg Department of Public Health.
WIC serves low-income pregnant, postpartum, and breastfeeding women, infants and children up to age five who are at nutritional risk. WIC provides nutritious foods to supplement diets, information on healthy eating including breastfeeding promotion and support and health care referrals.
According to a survey facilitated by Fort Bragg a few years ago, nearly one in five estimated soldiers and families are food insecure.
"The nutrition of our mothers and children is really integral to community health. And we know that a nutrient rich diet supports so many aspects of development, physical strength, cognitive functions, even emotions and overall well being. And I am so excited to be part of this opportunity to make such an important program more accessible for our Fort Bragg families," remarked Lt. Col. Theresa Pearce, Director of the Fort Bragg Department of Public Health.
This clinic will be staffed by the same team that operates the Spring Lake location. The staff will operate from the Spring Lake office on Mondays, Wednesdays, and Fridays, and will see patients at the Fort Bragg location on Tuesdays and Thursdays. Cumberland County Director of Public Health Dr. Jennifer Green shared that they hope to be able to add on more employees and further expand their capacity to serve in the future.